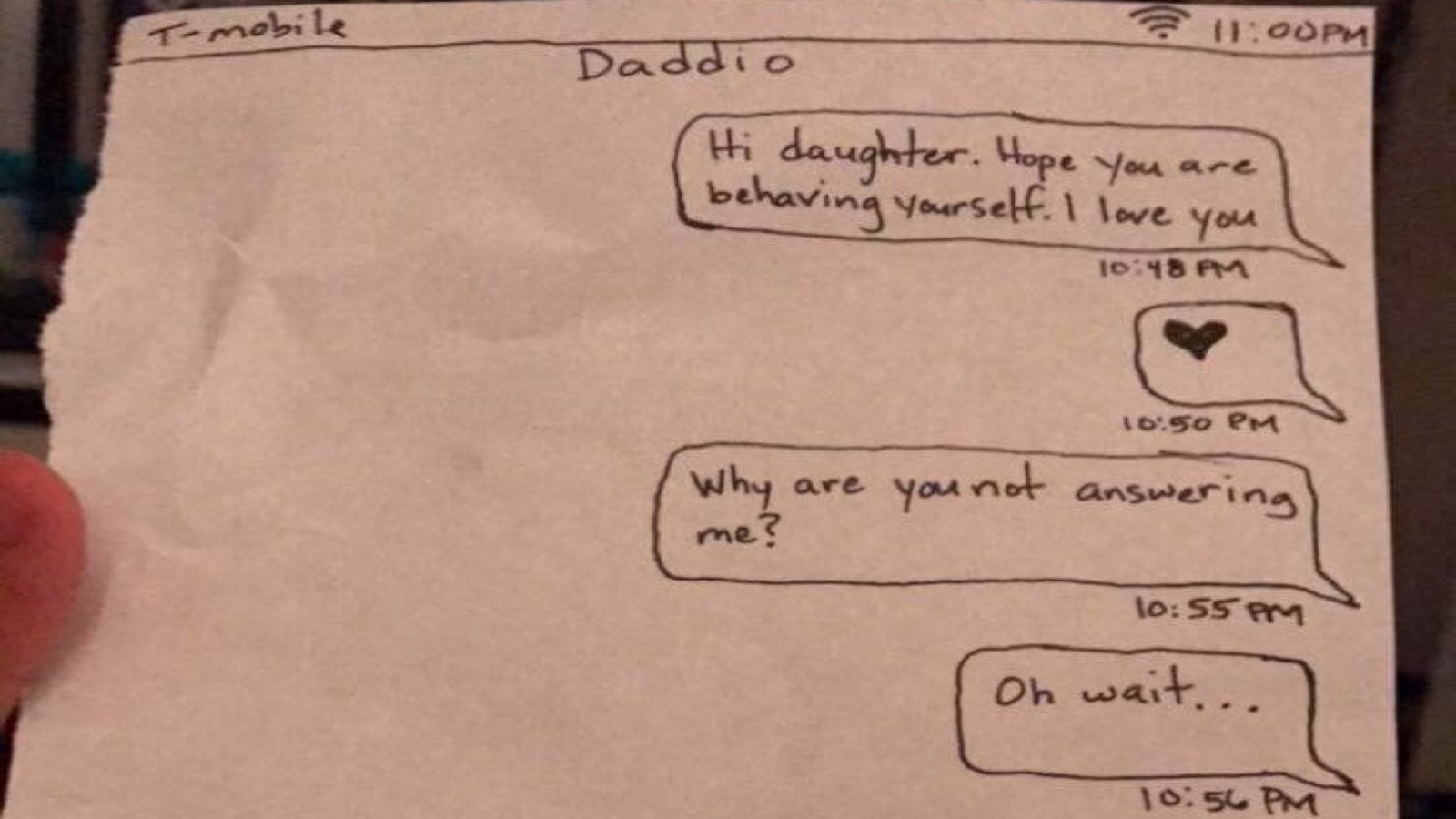 Credit: Reddit/Gallow Boob
Disciplining your kids is hard. It makes them mad, it makes you sad, it sucks all around.
Unless you're this dad, who combined a stellar dad joke with some tough love.
When he was forced to confiscate his daughter's smartphone, this dad changed punishment to FUNishment, at least for him. And for Reddit.
Redditor GallowBoob (again, The Dad cannot be held responsible for these user names!) posted a picture of a father's masterclass in trolling after he took away his teen's phone.
Girl got her phone taken away by her parents and later her dad slid this under her door from pics
That shit is straight coldblooded! And fairly accurate! Dude's even got the T-Mobile and the wireless bands up top! Dollars to donuts he was literally holding the very phone his daughter was pining for while he created his paper facsimile, which, when she realized that he was working off the very object she was so desperate to retrieve, must have made her even angrier!
Judging by the actual content of his literal text message, making her angry seems to have been what he was going for.
First, he lulls her into a false sense of security with a quick "I love you" and a heart emoji. When I read that, I was expecting the rest of the message to take an "I'm not happy about this either" tough love stance. But then I read on.
"Why are you not answering me?"
"Oh wait…"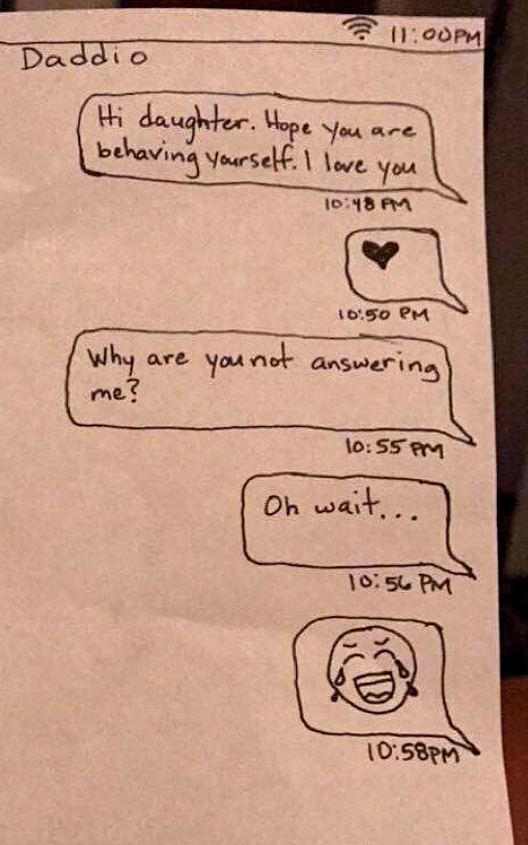 Holy shit. This dude is SAVAGE.
And he caps off his mockery with an incredibly faithful replica of the crying-laughing emoji. I don't know what his daughter did to get bodied like this, but damn if my man didn't enjoy laying down the law on her.
Reddit enjoyed it as well. The post has 105,000 upvotes and over 2500 comments.
Some were impressed:
Others questioned his tactics:
But I think we can all agree his accuracy was on point.