Dad Turns Baby's Babble Into AC/DC's Thunderstruck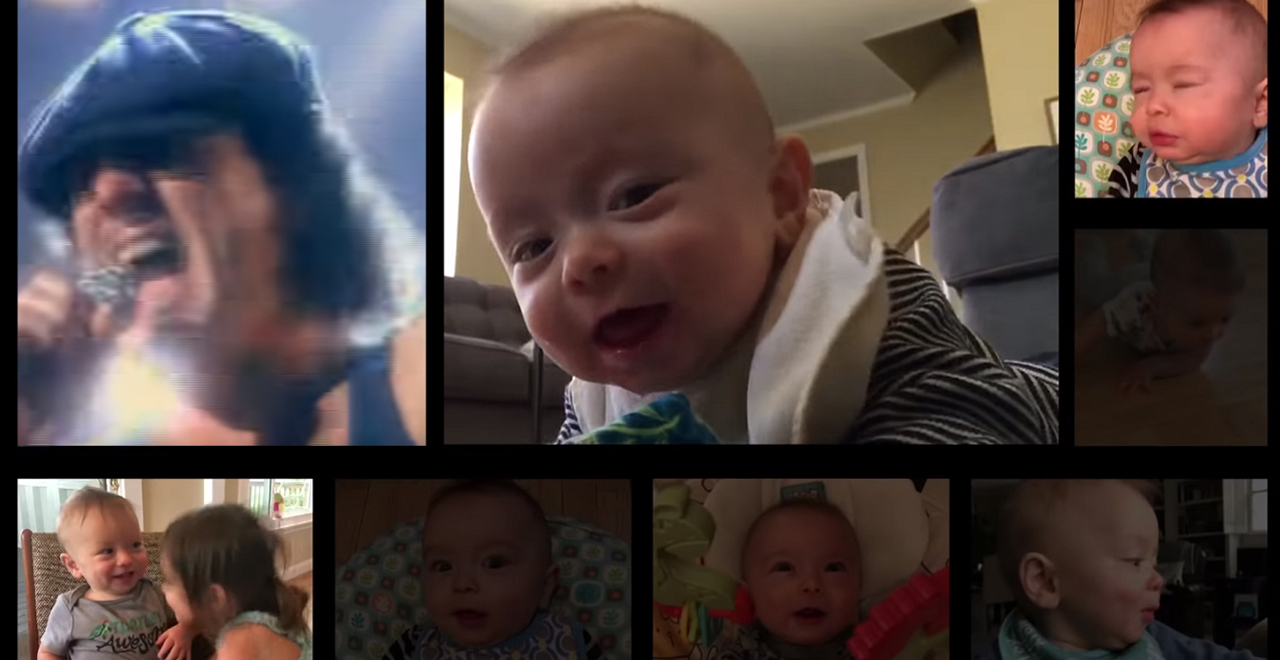 Look, pregnancy is no joke.
It's a nine-month marathon of physiological changes, physical stress, and psychological turmoil, and it requires superhuman levels of endurance, perseverance, and patience. The women who survive those nine months, only to then be faced with an entire lifetime of parenthood, are true heroes.
That said, they've got nothing on what this one dad went through.
His name is Matt McMillan, and he spent more than a year recording his baby's goofy baby sounds, every single day, and then ultimately, painstakingly compiling and editing the videos together until they approximated the sounds of the AC/DC song "Thunderstuck."
The video is full of clips of his son, Ryan, staring at the camera and making those cute little noises babies always make. The video reads "For one full year… I recorded my son… making baby noises."
Then his intent is announced with the title card: Baby Ryan "sings" Thunderstuck…
One afternoon when I was a kid, I blasted Thunderstruck and when it finally kicked in, I jumped onto my bed and totally broke the bed spring. The song is just that powerful. This dad's baby version doesn't rock quite so hard, but it's pretty close. It's truly a sight, and sound, to behold.
The 1 minute and 45-second video was uploaded to YouTube on January 14th and has over one million views as people marvel at the dad's patience and creativity.
Again, pregnancy is a long, hard road. But when the kid is born, you get what you get. You don't have to spend hours manipulating the baby until he or she behaves exactly the way you want him too. Okay, wait, that's basically all of parenting. Bad example.
The point is simply that this video is insane, and I can't imagine how long it took this guy to put it all together so perfectly. I'll be right back, I have to turn this up and go jump on my bed.