Dad Turns Into Superman to Save Toddler Who Fell in Pool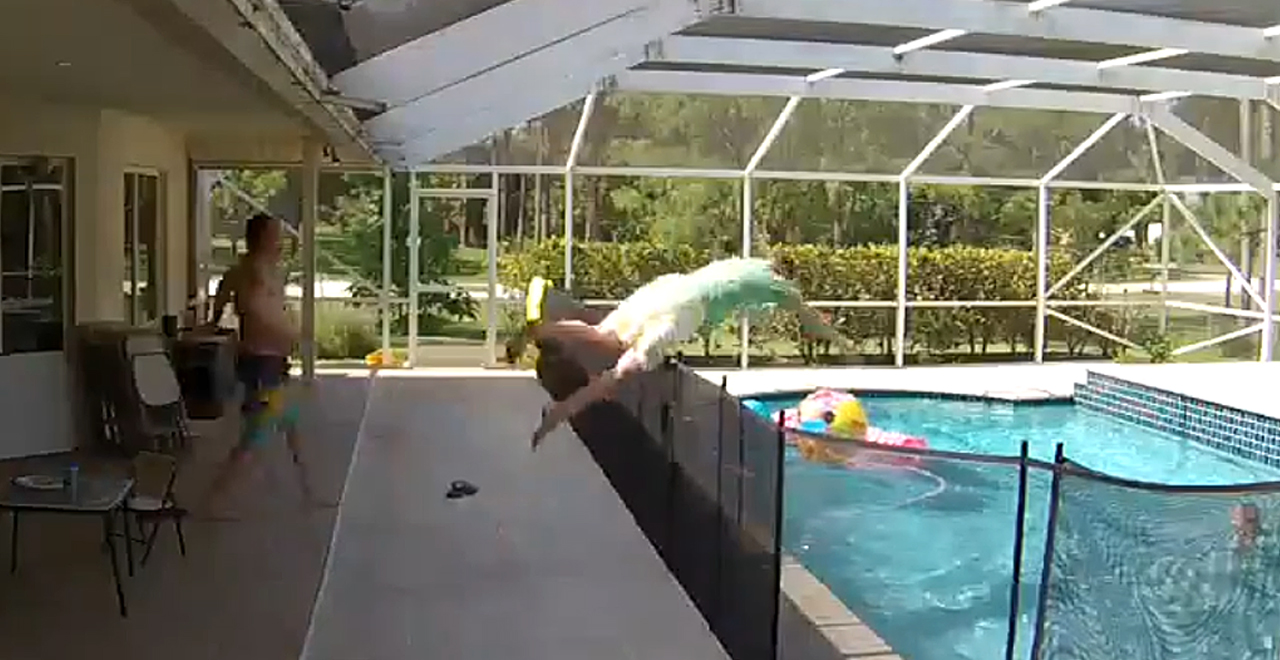 Seeing your child in danger can force you to hit an entirely new level of Dad strength, and that was on full display when a Florida dad dove over a four-foot-tall fence into a pool to save his toddler.
Exclusive: Dad saves his young son after the 1.5 year old falls into the pool.

You're going to meet dad and son at 11 on @WPTV.

Dad hopes this story reminds parents about being aware around water with your kids. pic.twitter.com/ya1B1Ya5RE

— Andrew Lofholm (@AndrewLofholm) June 25, 2019
Albert Passavanti was on top of it as soon as the boy fell in, and didn't even hesitate as he ran and jumped the fence.
"The second you see it; you get Superman strength and just have to go for it," Passavanti told WPTV-TV. "Whatever you got to do."
The leap is impressive, and may be enough to qualify him for future versions of the dad reflex highlight reels:
This story, combined with all the horror stories you hear about kids and pools, have me signing my kids up for extra swim lessons. In the long term, it's definitely cheaper than me signing up for high jumping classes. I figure an ounce of prevention is worth a pound of me having to clear a fence with no warning.