Dad's Brilliant Parenting Hack Keeps Kids Quiet While He Naps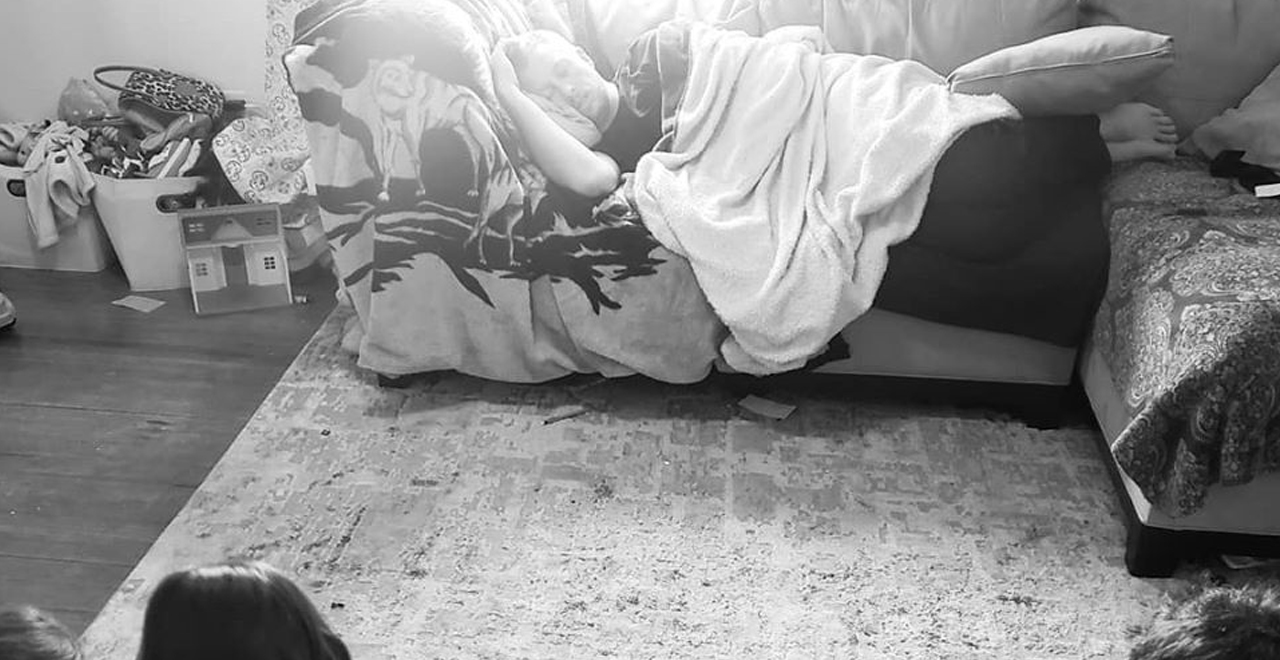 When Monica Weber's husband offered to watch the kids so she could "grocery shop in peace," she didn't hesitate to take him up on the offer. What she didn't know is that her husband Michael was about to pull off one of the best hacks in the history of parenting.
When she returned home, she saw Michael sound asleep on the couch. And she wasn't even mad, she was impressed with what she saw: all four kids were sitting quietly in front of him.
He had enticed the four kids to compete in "realism drawing" and used himself napping as the model. The kids quietly completed the task, drawing fervently in an attempt to win the grand prize: chocolate.
The real winner, Monica said in her now-viral Facebook post, is Michael, for his clever Dad-hack that resulted in a happy wife, content kids, all while he napped blissfully.
Bravo. Monica called him 'the most brilliant man I've ever known' and it is hard to dispute that given was able to pass off napping as dutifully carrying out his dadly responsibilities.
Her post has been shared more than 27,000 times, as it's important to recognize a good idea when you see it.