Dad's Genius Parenting Hack Involves Washing Bottles With A Power Drill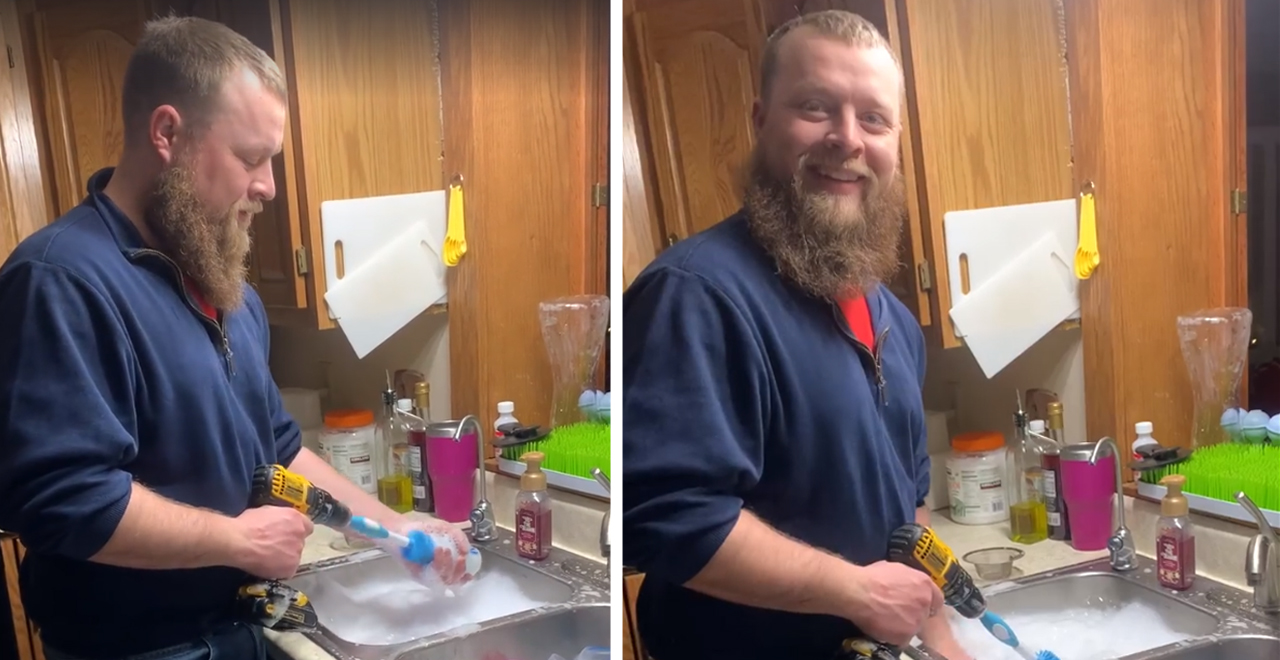 When you have a baby, you have to do whatever it takes to get through your days. Your patience and endurance will be tested, and probably pushed past what you thought was possible. And at times, you have to get creative. One Nebraska dad has gone viral for doing just that.
Aerol Petersen and his wife recently had triplets. That means they are going through a lot of bottles. A lot. Which means a lot of cleaning that needs to be done. Which is where Aerol came in, with a simple dad hack to get the job done quicker. And yes, it involves power tools.
His wife, Christy, shared a video on Facebook of Aerol using a power drill with a brush at the end to quickly clean the dishes. The video of the simple dad hack quickly went viral, as the clip has been viewed more than 10 million times and her post has been shared more than 150,000 times.
Peterson works in construction and told Good Morning America he frequently uses tools in creative ways.
"It works beautifully," Peterson told his wife. "Work smarter, not harder bro."
"He does crazy stuff like that all the time," his wife told a local news station. "It's never a dull moment with him."
Props to the new dad for the creative parenting hack, and I look forward to his future inventions.