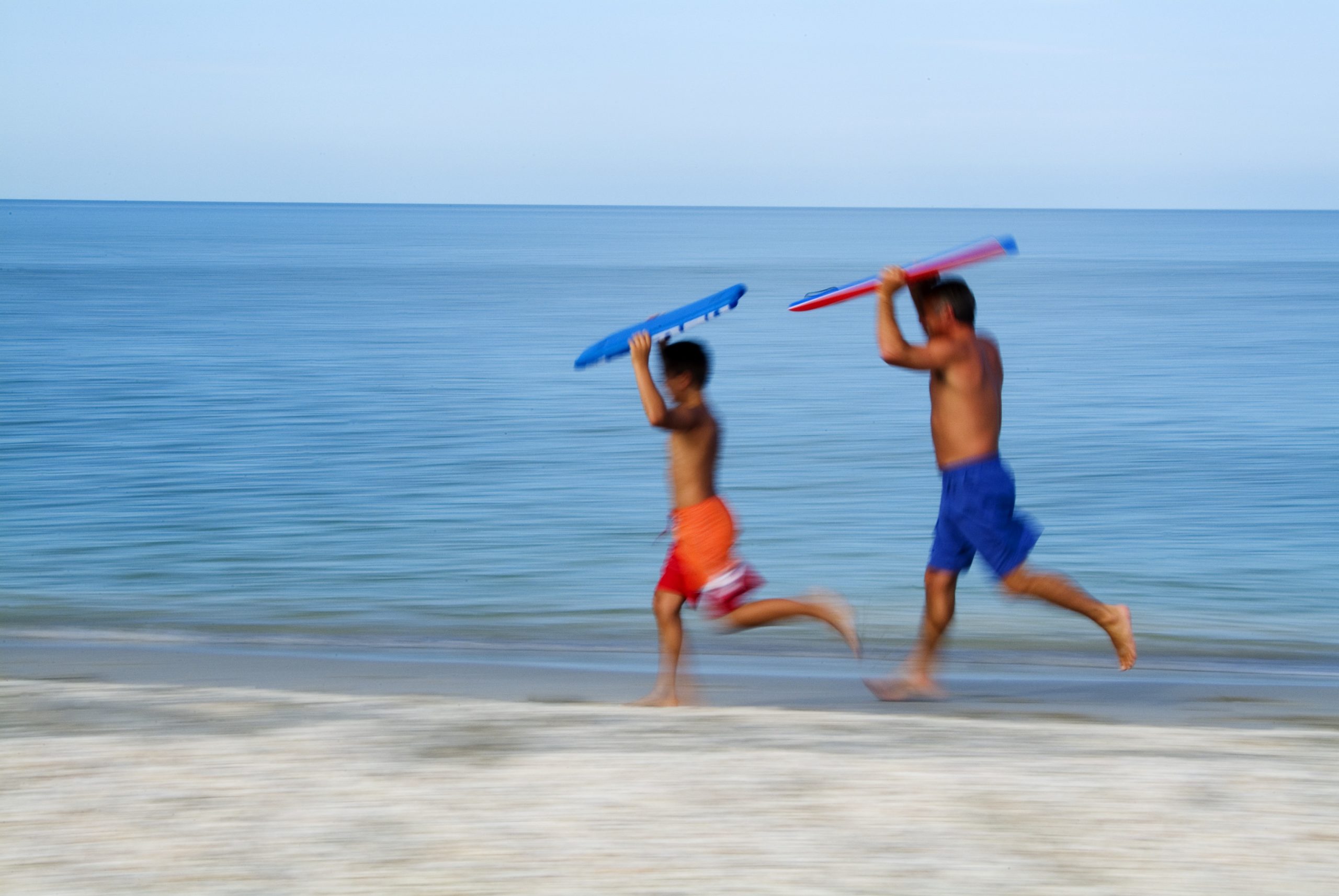 Dad doesn't usually get much credit for planning a family trip, but that's about to change. We rounded up six fun, unique things to do on The Beaches of Fort Myers and Sanibel that will blow your kiddos' minds, from kayaking with manatees to pulling sea creatures out of the Gulf of Mexico. Brace for maximum gratitude, and go ahead and pat yourself on the back, dad.
Whip-smart friendly naturalists introduce kids (ages 4-13) to the Gulf's ecosystem, literally immersing them in it. You'd never know there was an octopus under that pretty shell – but these guys do, and they'll plop it right in your kid's hand! Drop off the youngins for full-day, morning or afternoon courses and enjoy adult time on the beach, or join them for a customized family program.
This cool little conservatory in downtown Fort Myers is home to several species of butterflies native to the area. Walk among fluttering bursts of color and learn about the amazing metamorphosis process in the facility's breeding room, operated by the nonprofit Florida Native Butterfly Association. Stay for lunch at the adjacent Bullig coffee shop or stroll to one of this vibrant neighborhood's other eateries.
3. Seashells and Photos at Bowman's Beach
There isn't an ugly square inch on the coast of Sanibel Island, but the pristine and secluded Bowman's Beach is a gem, and it's often said to have the best selection of seashells on the island. The absence of crowds or buildings makes this a favorite for local photographers, and it's a stellar setting for a hired pro to snap family pictures. Just don't forget anything in your car, as it's a bit of a trek from the parking lot to the beach, and you know you'll be the one stuck hiking it back.
Once the sun goes down (and you've taken in every glorious second, cold one in hand), shepherd the brood to Fort Myers' historic downtown River District for a 90-minute walking tour through the city's streets and back alleyways (recommended for kids 12+). The tour gives parents a good feel for the area's heritage, with just enough paranormal spookiness to keep the tweens interested.
While Bowman's is fairly secluded, if you're looking for the ultimate in tranquility, take a ferry or charter to Cabbage Key, a beautiful 100-acre island only accessible by boat, and home of the Cabbage Key restaurant, where you can leave your mark with a signed one-dollar bill like so many diners before you. After a delicious meal, walk around the island and discover nature trails (complete with resident gopher tortoises named after the Ninja Turtles) and a lookout tower with stunning views.
Rent a kayak and drop into one of the many paddling trails on the Great Calusa Blueway — if you're lucky, you'll have an up-close-and-personal visit with local wildlife like dolphins or manatees. These gentle, hulking creatures surround boaters here, and although you're not allowed to touch them, they have been known to nuzzle a kayak out of curiosity. Yes, you can tell your kids you planned that encounter in advance for them.