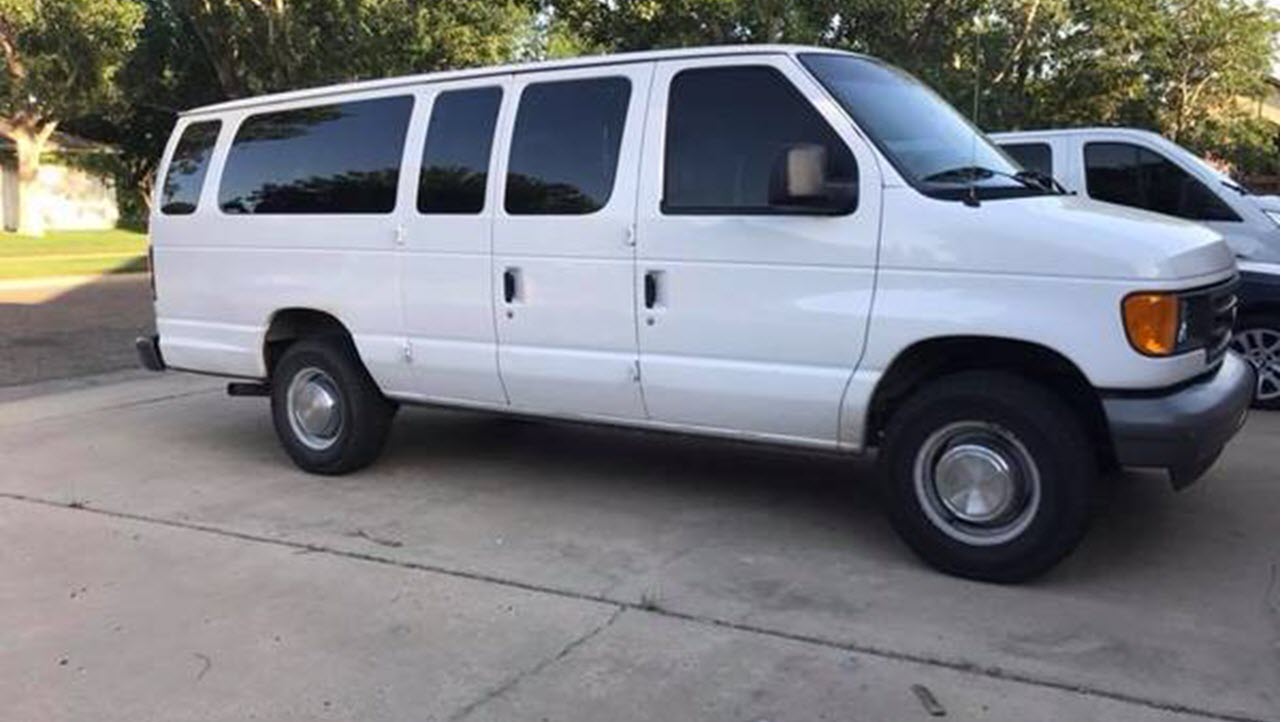 Selling a car is never a fun process. Selling a family car is never an easy process, especially a van that has been transporting a family of eleven around for the better part of a decade.
Rather than sugarcoat his pitch, the van's owner laid out all the gruesome details in his hilarious Craigslist ad. The result is absolutely side-splitting, and the internet is eating it up.
Josh Wood, who lives in Amarillo, Texas, decided it was time to part with his 2005 Ford E350 XL Extended 15 passenger van. They've been through a lot together, and Josh laid it all out in his ad, from the van's faulty speakers that now serve as something of a storage unit for all manner of kid-based treasures, to the once puke-covered seats and the numerous scratches and dents which Josh has no problem admitting are a result of his and his wife's questionable driving skills.
Any parent can relate to at least some of the dad's painfully honest description.
Some highlights:
The van is missing a speaker in the side door. My kids have been throwing random items in the speaker hole for years. So, you may end up with some very special treasures. Or really old chicken nuggets. Probably both.
When you open the side doors, the rubber door liner is detached in some places. It still does its job, but it looks stupid.
There's a 20″ tv mounted to the ceiling. It works and is connected to an in-dash DVD player. This is a handy feature as it helps distract kids from the intermittent air conditioning and smell of decaying chicken nuggets.
Wood told WSET in Texas why he decided to take such a brutally honest approach to the ad.
"I knew how it was going to go," Wood explained. "I was going to call somebody and they were going to come out, and I was going to be like, 'Let me tell you all problems with it,' and they were going to say, 'Well, tell me all the other problems with it.'"
The funny dad decided to cut such inquiries off before they could be made. He even included a FAQ section, with information on the van's maintenance history:
Q: "Have you performed all proper maintenance and religiously changed the oil every 3,000 miles?"
A: (laughter) No. No, I have not. Does this article make you feel better? It made me feel better. https://www.nytimes.com/2010/09/11/your-money/11shortcuts.html
The entire ad will make you feel better! Especially if you're the new owner of the van – yes, the ad worked! – who not only knows exactly what he's getting, but has a great story of how he got it to go along with it.
I don't think that the front speakers work. Actually, just assume that they don't. Better yet, if you're wondering if some particular part of the van works, just assume it doesn't work in the way that Ford originally intended it to work.
See the full ad – which multiple people have asked Wood to keep up – here!