Dad's Mental Health Has Major Impact On Kids' Development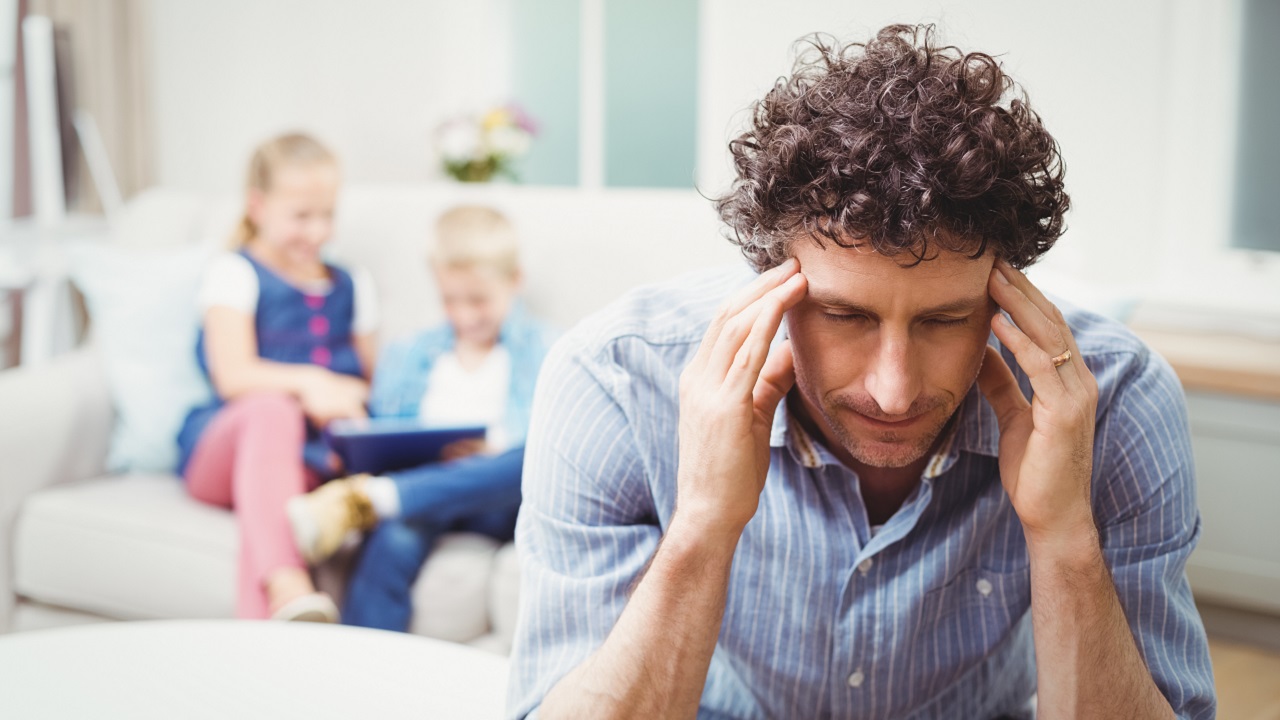 Stress begets stress
As the world wakes up to the importance of the father's role in the household and in their children's lives, it should come as no surprise that the more time dad spends with his kids, the better off they are.
With that increased involvement, however, come some pitfalls. While dad's increased presence is beneficial, it's not merely enough to be there. There are other factors as well, and research has recently revealed how big of an impact a father's demeanor and mood can have on their kids' development.
Psychology Today shared new research conducted at Michigan State University shows that a father's stress levels and mental health had a negative impact on the cognitive and language development of children ages 2 and 3, and that this is in spite of their mother's potentially positive effects.
In a statement, Clare Vallotton, the study's lead researcher, stressed the importance of early childhood programs that focus on both parents, not just the mother.
"There's this whole idea that grew out of past research that dads really don't have direct effects on their kids, that they just kind of create the tone for the household and that moms are the ones who affect their children's development. But here we show that fathers really do have a direct effect on kids, both in the short term and long term."
The study finds that dads who show depressive symptoms when their kids are toddlers contributed negatively to those kids' social skills – including self-control and cooperation – as far along as the fifth-grade. Mental health is a big deal and needs to be addressed, not just to aid parents suffering from stress, anxiety, and depression, but for their kids too.
As the negative stigma associated with fathers playing a role in their kids lives is slowly whittled away, it's important that other stereotypical notions of manliness go away with it. The practice of monitoring one's own psychological well-being is not something that should be denigrated or associated with weakness, especially ow that we're learning that when it's left untreated, it can negatively affect our children, and continue the cycle.