Dads Steal the Show at the NBA Draft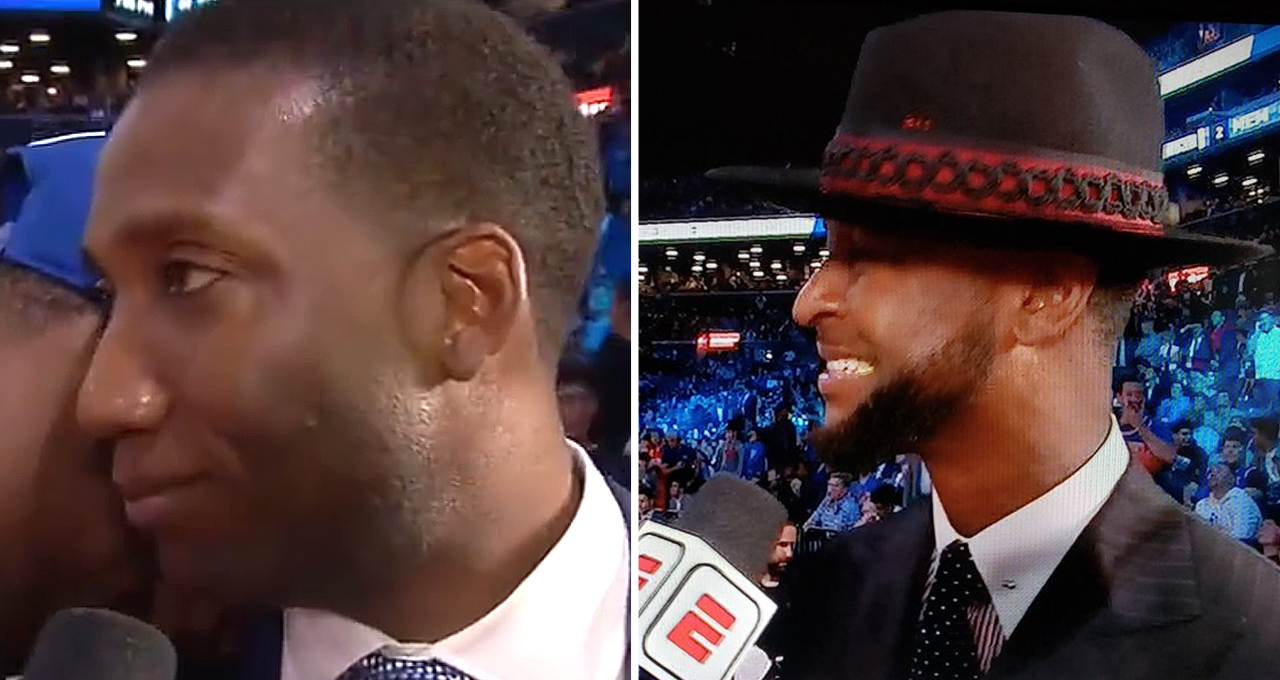 Sports talk radio hosts and bloggers love to say the NBA is a year-round sport with the renewed interest in free agency, thanks largely to the increasing tendency of superstars to jump around to more teams. This was on full display again days after the Raptors won the title when the Lakers traded their future for Anthony Davis. Davis teaming up with LeBron has the Lakers poised to be contenders in the West and now all eyes are watching on how they fill out the rest of the roster.
Not even a week after that, the sports world again turned to the NBA (and to dads!) for the 2019 Draft. Zion Williamson went first as predicted, and approached the podium with tears streaming down his face, starting a trend that would last most of the night.
RJ Barrett went third to the Knicks, and his interview after the pick went viral for the way he got choked up when his dad stepped up in to say how proud he was. The "Maple Mamba" is an early betting favorite for Rookie of the Year, and lord knows the Knicks could use a star right about now, and it's hard not root for him after a moment like this.
RJ Barrett gets emotional while listening to his dad talk about him "I'm proud of you son" pic.twitter.com/2L2qRMheXD

— gifdsports (@gifdsports) June 20, 2019
Ja Morant was also upstaged by his dad. The Murray State product, who had an electric March Madness, got outclassed by his dad in the fashion game by this sick hat.
Shut it down. Ja Morant's dad just won draft night. Everyone else need not apply pic.twitter.com/Z9eMeWQFJ7

— Aaron Torres (@Aaron_Torres) June 20, 2019
It looks great on him, and I am eager to follow suit and start wearing one to my daughter's soccer games. Can I pull it off? No, absolutely not, but it'll be a great lesson in giving something your all.
This video of Fred VanVleet's draft party was making the rounds on draft day. The Raptors guard, who was a breakout contributor during the playoffs, went undrafted, and his inspirational address to his disappointed draft party is becoming that of legend (now that he's got the ring to back it up).
Damn just rewatched this. 3 years ago, Fred VanVleet got up in front of everyone at his draft party and had to tell them he didn't get drafted. Now look at him. For some dudes, this event doesn't mean shit. (credit: FVVTV/YouTube) pic.twitter.com/WBD2hrFlPz

— C.J. Toledano (@CJToledano) June 20, 2019
Even better than a disappointing draft party, is one that quickly turns exuberant. Tennessee star Jordan Bone's party seemed pretty somber as the draft was nearing a close without him being drafted. The moment that changes is a fun one to watch.
It was getting late in the NBA draft — and Tennessee's Jordan Bone hadn't been selected. Hope had all but faded. And then … BOOM. Basketball, bruh.???????????????????? pic.twitter.com/I4it0Sdw3q

— Rex Chapman???????? (@RexChapman) June 21, 2019
I think former Pats running back Kenjon Barner won Father's Day, with this gift to his dad.

I have no idea how he can begin to top that next year. What do you even get your dad for Father's Day a year after giving him a freaking Super Bowl ring? Also, how bummed must his mom be? I'm sure she got something great for Mother's Day, but I'm also pretty sure she did not get A SUPER BOWL RING.
Make time to watch the US Women's National Team in the World Cup on Monday. They have been dominant so far and begin their defense of soccer's biggest trophy in round 16 of play Monday. It's great to watch players at the height of their sport, playing on the world's biggest stage.
Finally, don't miss this terrific little league brawl. Tis the season for children's sports to turn into a melee and this is a solid one. An umpire, WHO IS ALSO A CHILD, made a questionable call. So, of course, a brawl is the mature and necessary response from parents and spectators.
Youth baseball game descends into all-out brawl with parents throwing haymakers and others cowering for cover after disagreeing with 13-year-old umpire. https://t.co/gJDXVy2ZK6 pic.twitter.com/44UOrKqkU5

— ABC News (@ABC) June 19, 2019
I think the hardest part about having a kid in Little League would be the constant threat of a throw down at any point as you're never far enough away from an impromptu Royal Rumble.