Dancing Dad Embarrasses Daughter at Baseball Game [VIDEO]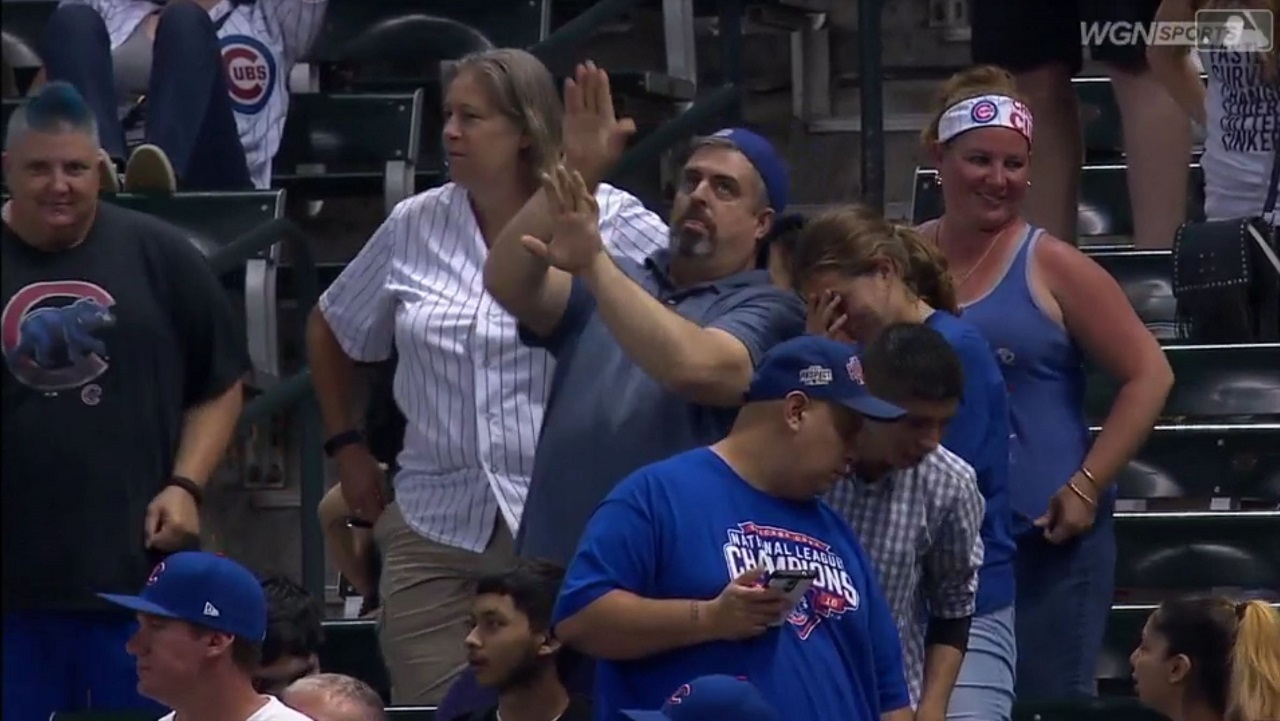 Being a dad involves a lot of anxiety, drudgery, and stress. Sometimes you get to enjoy the perks of parenting, like embarrassing your children on television. Or in the stands at a Cubs game.
Or both!
This dad knows what's up. He ignores his daughter's attempts to get him to stop dancing and then doubles down on the silly moves.