Daughter Hilariously and Ruthlessly Roasts Dad in Obituary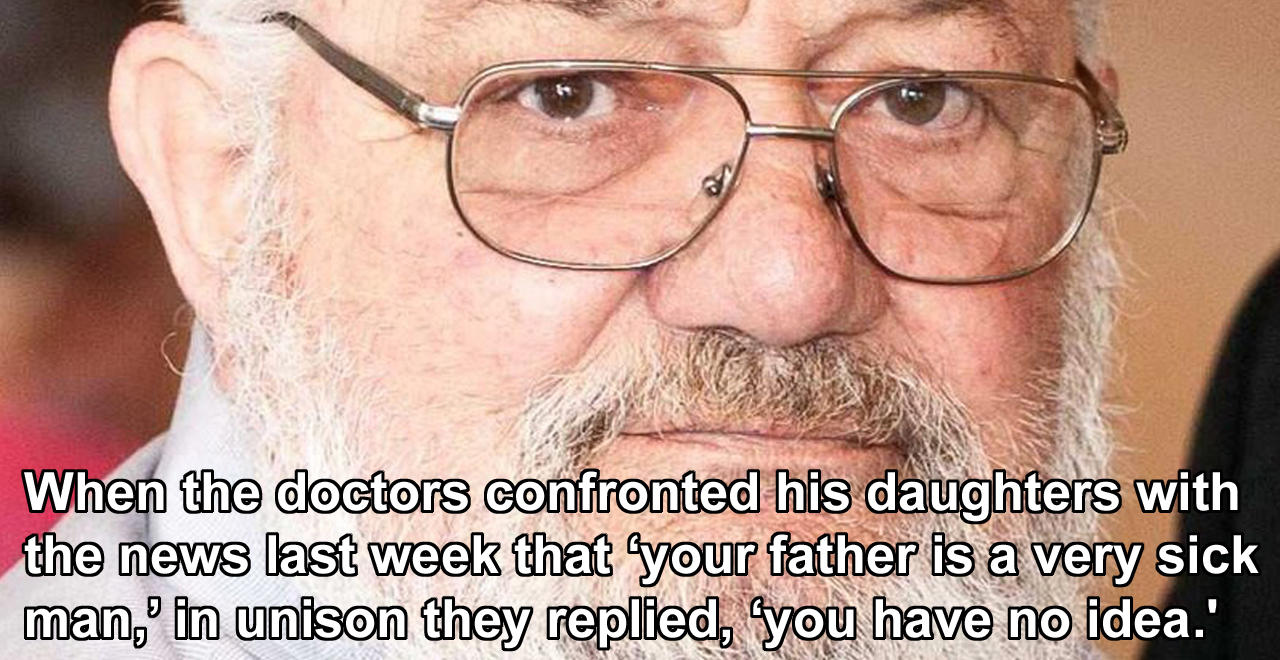 When it comes to obituaries, there are a few options to take. A short, succinct, facts-only version. Perhaps something a little more flowery, to stand the test of time as a tribute. And then there's the route one Connecticut woman took for her dad, roasting him mercilessly in a now-viral obituary.
82-year-old Joe Heller was known as a jokester, and his daughter decided the best tribute to his memory would be a hilarious obituary.
Among some of the best lines of the epic obit:
When the doctors confronted his daughters with the news last week that 'your father is a very sick man,' in unison they replied, 'you have no idea.'
…His mother was not immune to his pranks as he named his first dog, "Fart," so she would have to scream his name to come home if he wandered off.
…There he met the love of his life, Irene, who was hoodwinked into thinking he was a charming individual with decorum. Boy, was she ever wrong. Joe embarrassed her daily with his mouth and choice of clothing.
…Joe was a frequent shopper at the Essex Dump and he left his family with a house full of crap, 300 pounds of birdseed and dead houseplants that they have no idea what to do with.
…There wasn't a road, restaurant or friend's house in Essex that he didn't fall asleep on or in. There wasn't an occasion too formal or an event too dour that Joe didn't interrupt with his apnea and voluminous snoring.
…The family is seeking donations to offset the expense of publishing an exceedingly long obituary which would have really pissed Joe off.
And she saved the kicker for the ending, as any great comedic voice would do.
…Sorry, Mom, Lisette and I did the best we could to take care of him and keep him out of your hair as long as we could. Back in your court now.
Maybe it's just me, but he sounds like a pretty great guy. And he raised a pretty great daughter to give him such a fitting tribute.
You can read the full obituary here.
And check out another dad who got obituary roasted.