David Harbour and Patton Oswalt Were the Original Steve and Dustin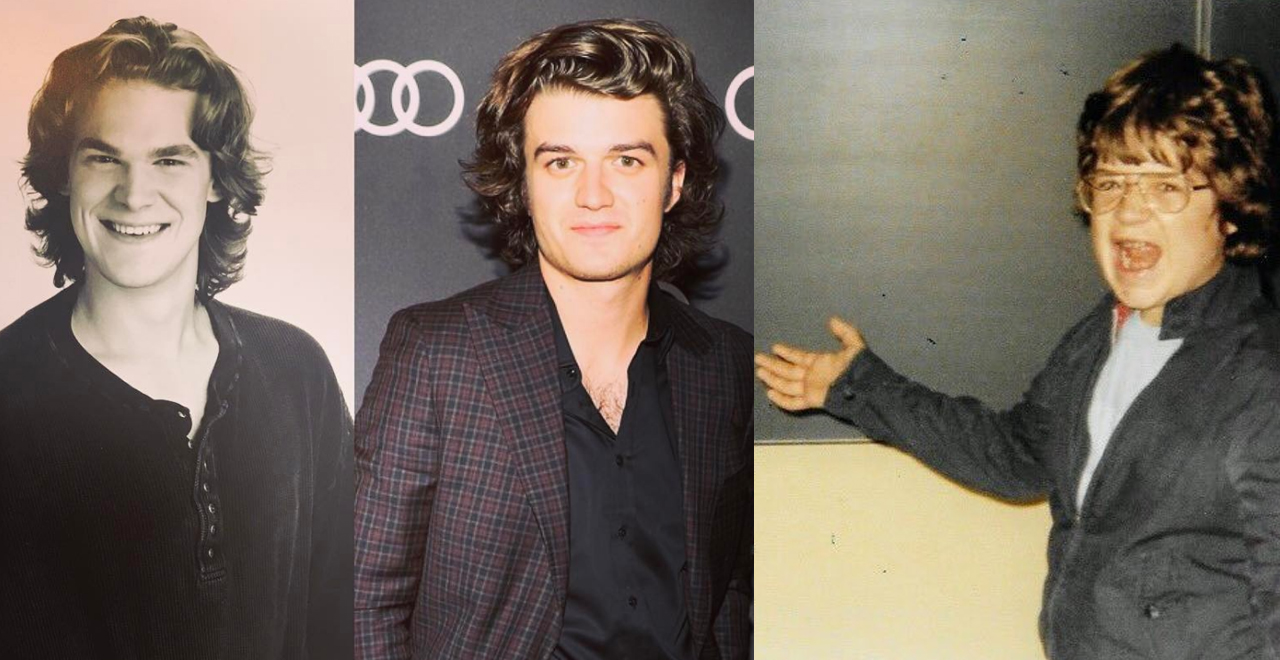 The third season of "Stranger Things" went up on Netflix over the 4th of July weekend and adds are most of you have already watched it. It's one of the most binge-able shows out there, and the downside to that is that it's already gone. Now we have to wait another year-plus for the next season, which has a handful of pressing questions to answer.
But if you're waiting to get some of your favorite characters back in your life, in particular, Sheriff Hopper, douche-turned-good guy Steve, and everybody's favorite "Neverending Story" stan, Dustin, I have got one heck of a Twitter thread for you.
One of the show's most unlikely and beloved relationships is that between Steve "The Hair" Harrington and Dustin, perhaps the nerdiest of all the nerds on the show.
But it turns out maybe it's not that unlikely after all. Twitter user @JustARealDummy somehow dug up photos of "Stranger Things" star David "Chief Hopper" Harbour and comedian Patton Oswalt, and it seems the two adults friends were actually real-life versions of Steve and Dustin, back in the day.
I mean, just look at the uncanny resemblance each teen has to the TV characters.
@DavidKHarbour and @pattonoswalt 's friendship makes so much sense when you realize they are grown up Steve & Dustin pic.twitter.com/v2R8yejLOp

— Trevor White (@JustARealDummy) July 21, 2019
Needless to say, "Stranger Things" fans are here for these doppelgangers.
Nothing in this entire life has ever made me as happy as this. https://t.co/3NMukwZOUs

— Alisha Grauso (@AlishaGrauso) July 21, 2019
David "The Hair" Harbour, and I bet Patton does a solid "Never ending Story" rendition

— Bill Lynch (@Fallback84) July 22, 2019
This. Is. Brilliant.

— Drew Powell (@thedrewpowell) July 21, 2019
The official "Stranger Things 3" account wants to verify the discovery:
we demand to see your handshake

— Stranger Things (@Stranger_Things) July 21, 2019
YES! pic.twitter.com/hkzhAOCRSN

— ???????????????????????????? ♻️ (@the27poker) July 21, 2019
The official arbiter of all things art weighed in:
Art.

— Art Or Not Art (@ArtDecider) July 21, 2019
Even Patton Oswalt is stunned:
YES! pic.twitter.com/hkzhAOCRSN

— ???????????????????????????? ♻️ (@the27poker) July 21, 2019
No word yet from the Chief, but he may be indisposed, one way or the other.