David Ortiz's Dad Says He's Going to be OK as Emotional Tributes Pour In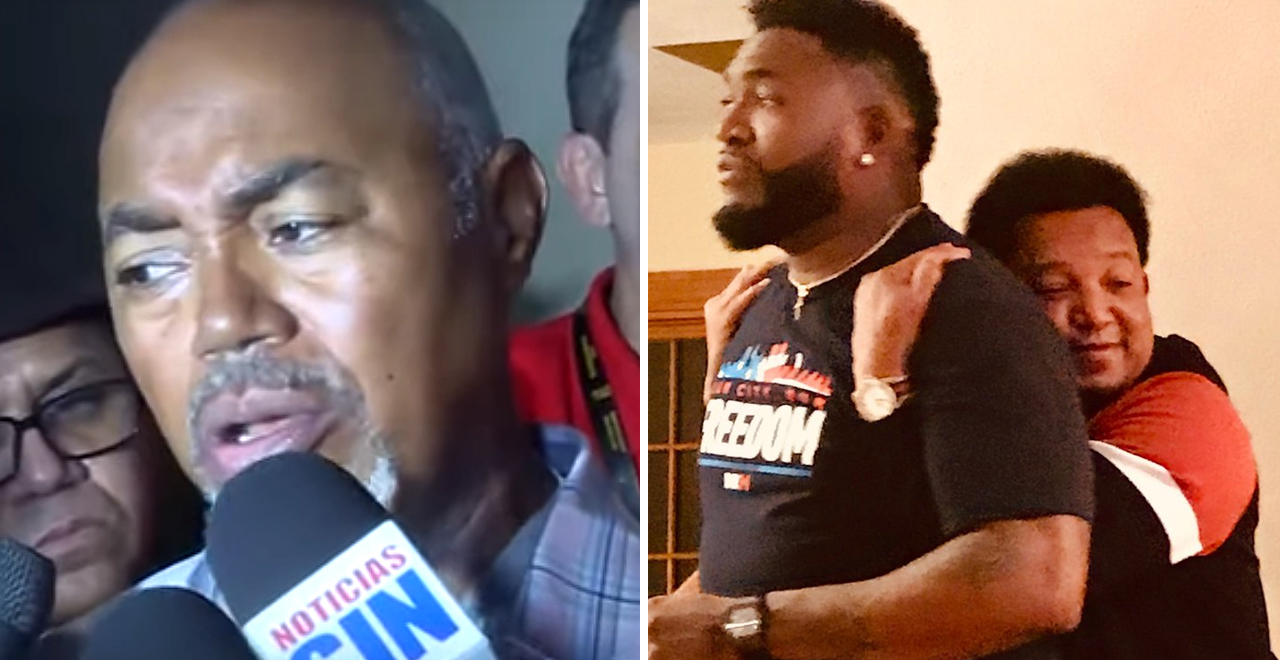 The sports world was given a shock when news spread that former Boston Red Sox great David Ortiz was shot in the Dominican Republic on Sunday. Big Papi is going to be OK according to his dad who spoke to reporters on Monday.
A spokesman told CNN that Ortiz was shot in the back late Sunday night at a nightclub. The Boston Red Sox sent their team plane to bring Ortiz, who is in serious but stable condition, to Massachusetts General Hospital.
The Red Sox held a moment of silence before their game Monday.
Red Sox pregame moment of silence for David Ortiz. #PrayForPapi

— Boston Strong (@BostonStrong_34) June 10, 2019
Former teammate Jason Varitek was emotional when speaking about Ortiz.
"[My] heart goes out to Alex and D'Angelo and his wife. … It's very scary …"

Jason Varitek was emotional when speaking about his former teammate David Ortiz pic.twitter.com/7Sg1PekFnY

— SportsCenter (@SportsCenter) June 10, 2019
And Pedro Martinez checked in on Twitter with good wishes for Big Papi.
I'm at peace knowing you out of danger; you a strong man Compai, can't wait to hear your voice. My thoughts and prayers are with you, see you soon.
Me siento tranquilo de saber que estás fuera de peligro, usted es fuerte Compai, ya quiero oírle la voz. Orando, nos vemos pronto pic.twitter.com/jdSnNsM7eI

— Pedro Martinez (@45PedroMartinez) June 10, 2019
Many in the Boston sports world and beyond were pulling for Ortiz in a big way, as few figures loom as large as Big Papi over the last few decades of Red Sox baseball. The Bruins, The Patriots, Tom Brady, and Rob Gronkowski were among those sending love on Twitter Monday.
Papi defines Boston Strong… get well soon my friend!!! pic.twitter.com/QFFJ4nvQnU

— Tom Brady (@TomBrady) June 10, 2019
Big Papi means the world to this city ♥

Wishing you a speedy recovery, @davidortiz. pic.twitter.com/Ip1U7oajqS

— New England Patriots (@Patriots) June 10, 2019
Boston loves Big Papi.

Wishing you all the best in your recovery, @davidortiz. pic.twitter.com/5Ma9JK7YDM

— Boston Bruins (@NHLBruins) June 10, 2019
Thinking of you @davidortiz you're a legend, friend and represent strength like no other! Get well soon, New England loves you. pic.twitter.com/7f8F0vHXoG

— Rob Gronkowski (@RobGronkowski) June 10, 2019
Six years ago, David Ortiz's spirit and resolve helped us all begin to heal from the Boston Marathon bombing. Today, I want to join many others in wishing him a speedy recovery of his own. Get well soon, Papi. pic.twitter.com/9orpBgnVI5

— Barack Obama (@BarackObama) June 10, 2019