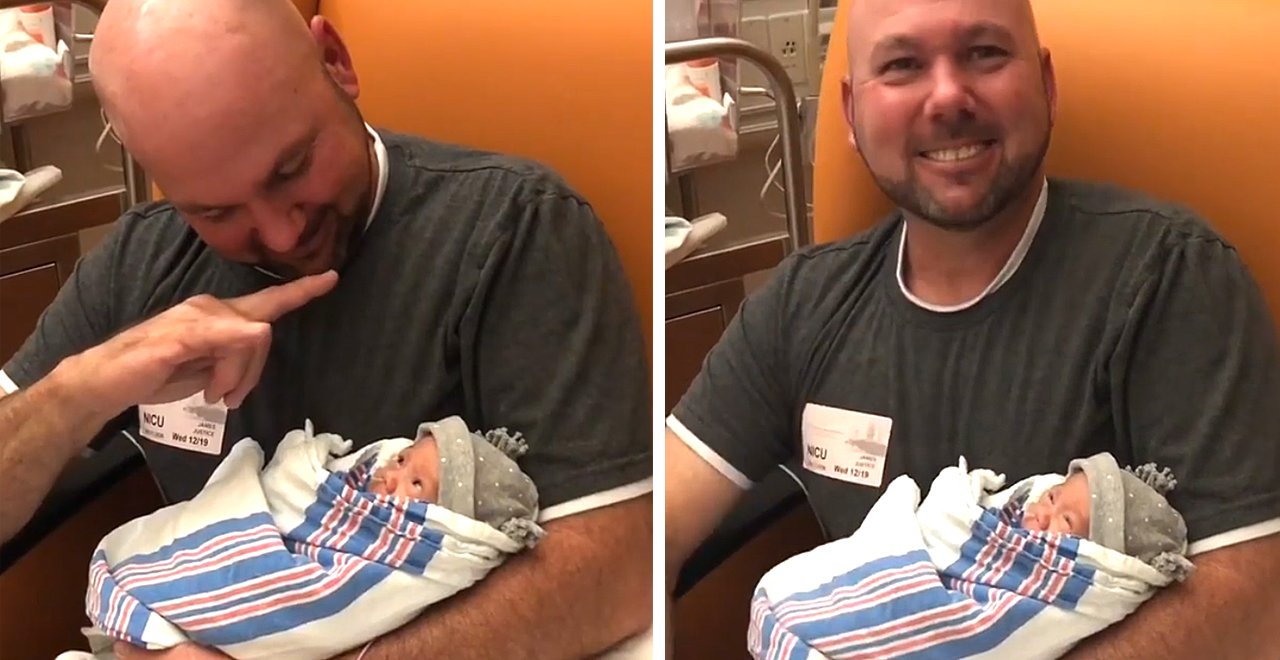 Credit: Instagram/untimelyblessing
There are few things more nerve-wracking than pregnancy. Even leaving aside the countless physical, mental, and hormonal aspects that women must endure, there's the nine months of worrying about the health of the baby. From the first ultrasound to the kid's emergence from the womb and on through hitting those first few milestones, there's no end to anxiety. (If we're honest, there's never any end to the anxiety. My parents still wait up for me when I visit home, and I'm over 40 years old!)
My second kid was in the NICU for a few days. It was not a nightmare of speculation and uncertainty. There's no real way to be prepared for a fully healthy baby, let alone a baby with additional challenges.
One family is facing some of those challenges in the aftermath of the birth of their daughter, Arrow.
Arrow was born prematurely, at just 25 weeks, and weights less than 2 pounds. She's had to spend a long time in the NICU as she gets stronger, and her parents are with her every step of the way. In their Instagram bio, they state that Arrow was the result of a long battle with infertility and more, and that she's a NICU warrior: "Baby Arrow came into the world at 25 weeks & is a true NICU warrior. God blessed us with the miracle after a long struggle of infertility & loss."
On top of the stress of NICU, Arrow's parents recently learned their daughter was deaf. But that's the least of their worries because they're already well-equipped to handle it. Arrow's father is also deaf, and he and his wife use American Sign Language as their primary language.
Her parents shared a touching video on their Instagram page, "@untimelyblessing," in which Arrow's father holds his baby in his arms and signs "I love you" to her.
On the video, they added the caption: "Daddy who is Deaf signing to Baby Arrow who recently passed the Deaf test. ASL is vital for Deaf babies & lucky for our little squish she was born Deaf into a home where ASL is the primary language. She won't have the struggles to communicate within her own family as her Daddy did. Arrow was born at 25 weeks & is a miceopreemie rocking the NICU."
Every new parent faces challenges, but those challenges don't stand a chance in the face of so much love.