Devious Dog Swipes Dad's Dentures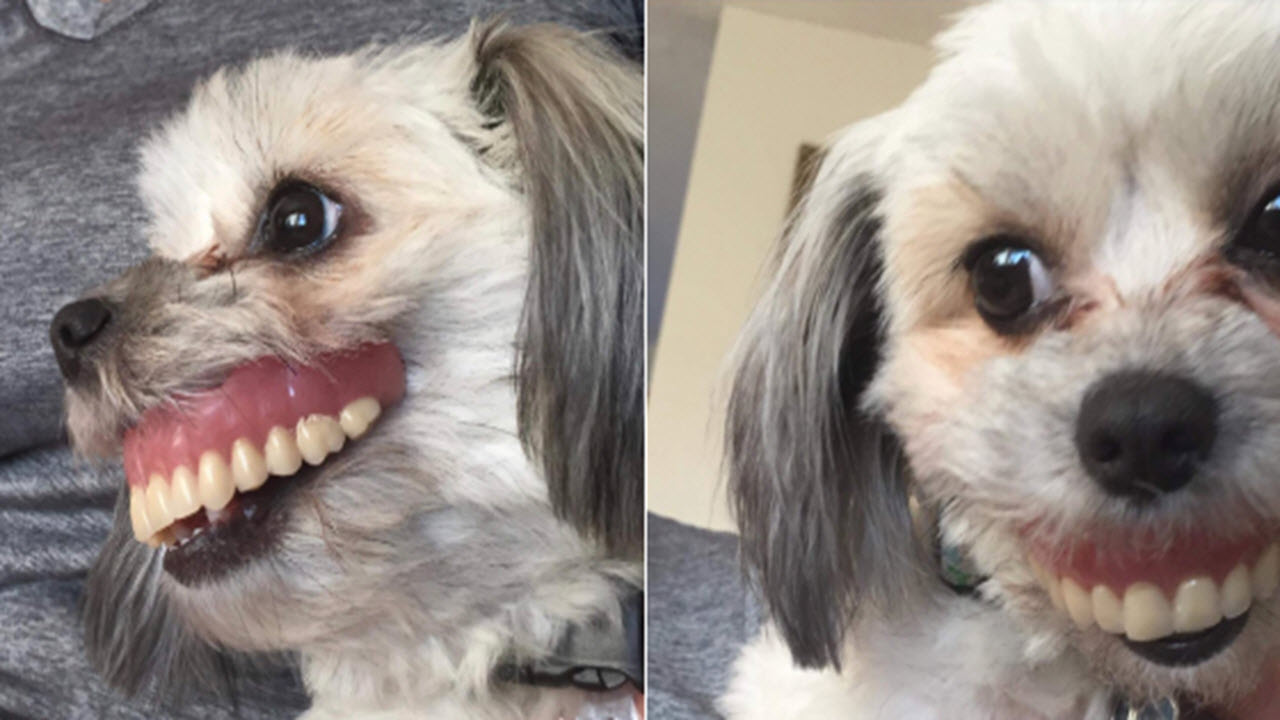 Looks like this dog is getting a leg up on Halloween.
It all started recently when a man awoke to find his dentures were missing. They weren't floating in jar beside the bathroom sink, nor were they on his bedside table. Turns out they were in the next most obvious place: in his daughter's dog's mouth.
That's right, Maggie, his daughter Eunice's Shih-Tzu/Chihuhuahua mix had somehow got hold of the dentures and managed to get them inside her mouth.
"He thought maybe he had left them in the bathroom," Eunice told the Dodo about her dad's saga. "When they weren't there, he went searching downstairs and found Maggie under my living room table."
And there she was wearing a big toothy grin, clearly unremorseful.
You guyssss! A few months ago my dog, Maggie, stole my dads dentures while he was napping (his gums had been hurting him so he took them out mid-afternoon) and he found her like this. Lmfaooo im deadddd rn remembering this @dog_feelings @dog_rates pic.twitter.com/lz9WIKFJEg

— Eunice (@eUniFiEd) August 24, 2018
"She is the cutest! She has quite a personality," Eunice said. "She loves to cuddle but is also a yapper at times. She's very mischievous!"
I'll say. It takes a lot of moxie to steal a man's dentures.
The tweet of the dog sporting the dentures has over 50,000 likes and 20,000 retweets. People can't resist the goofy sight.