The Time a Doctor Delivered a Baby While Dressed As The Joker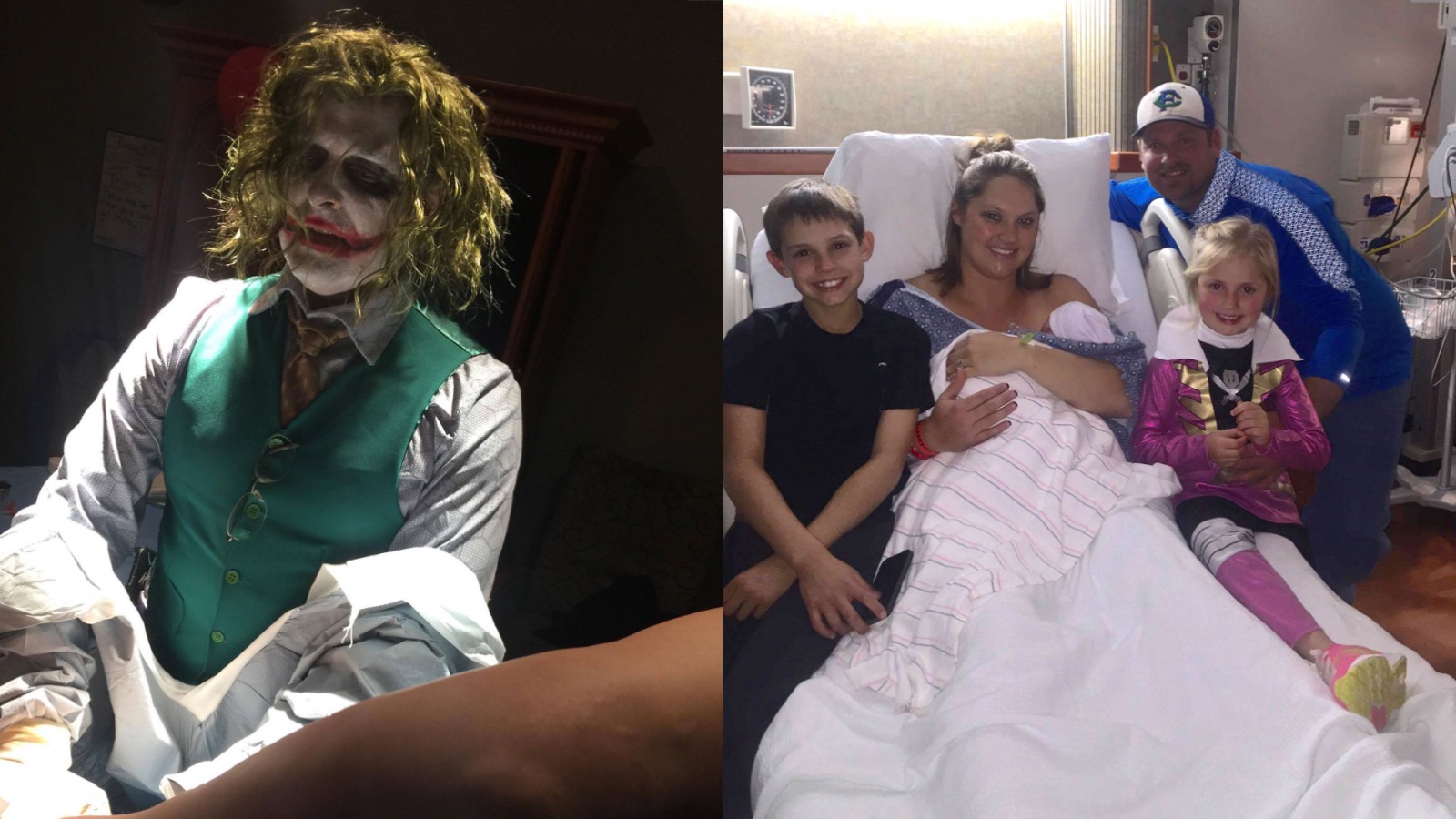 Having a baby is a pretty scary thing. And that's before you even consider the physical toll of going through labor! Adding a tiny, helpless creature to your life, one that you're entirely responsible for on every conceivable level for at least the next two decades of your life is a pretty harrowing event.
It's important that you have the support you need, both during and after pregnancy. A caring, helpful, knowledgeable doctor and healthcare team that you trust is paramount. Knowing you and your baby are in good hands is essential to managing stress and surviving labor and the first few weeks post-delivery.
A sense of humor helps too. Especially if you go into labor on Halloween.
That's what happened to Brittany Selph in 2017. She had a due date of November 5th but didn't quite make it. Instead, she found herself at the hospital, being assisted in her delivery by… The Joker?
Thankfully, it wasn't the actual Batman villain but was her physician, Dr. Paul Locus, an obstetrician at the Henry County Medical Center in Paris, Tennessee who was fully decked out in Heath Ledger's Joker look when he delivered Brittany's daughter Oaklyn.
"My wife's due date was Nov. 5, but that obviously didn't happen. She woke up Halloween morning to her water leaking," Brittany's husband, Justin Selph, told PEOPLE. When they arrived at the hospital, they saw their doctor in costume as DC's iconic supervillain. Luckily, they weren't so serious.
Knowing full well it was a little odd, Dr. Locus was more than prepared to shed his costume and deliver the Selph's baby in a more traditional outfit, but the couple was comfortable with him, and assured him it was fine. In fact, instead of being bothered, the couple was actually enthusiastic, and totally down to clown!
"We found it very humorous and a little excited that we would have a baby delivered by The Joker."
The delivery went off without a hitch, and now the couple has one heck of a story, and some insane photos to go with it!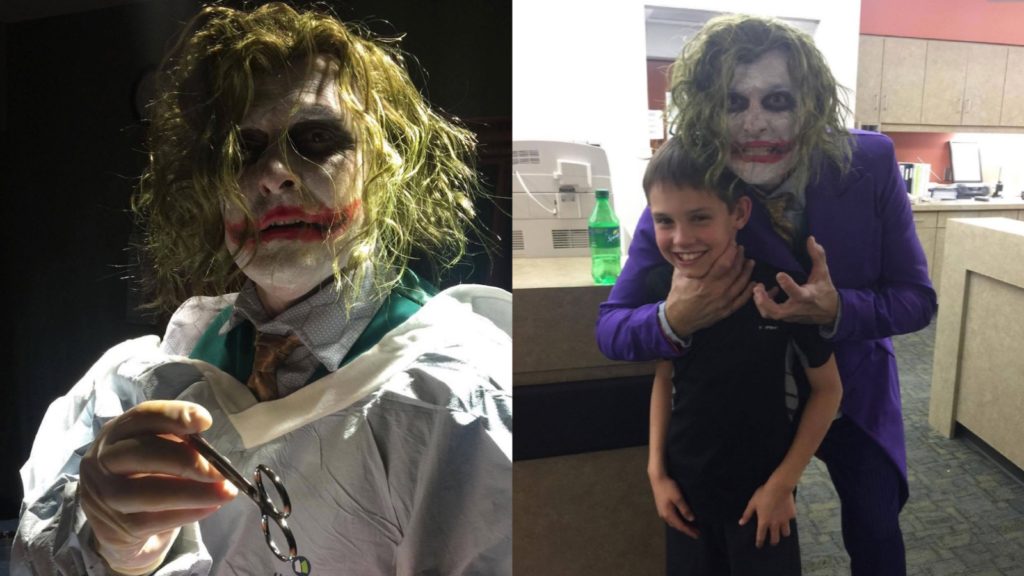 "There my wife is, staring the Joker straight in the eyes while delivering our baby, what a sight!" Justin says. "I was holding her leg up, and snapping pictures! I was going to go Facebook Live, but the nurse cut me off!"
But he did manage to shoot some footage leading up to the big event.
"[Dr. Locus] was a great sport about the whole situation, and took photos with our family," Justin adds. He even swung by the next day and delivered a congratulations card. He signed it, "Dr. Joker."
Some men just want to cut the umbilical cord.