Documentary Shows Tom Brady Kissing Son On Lips And People Have Feelings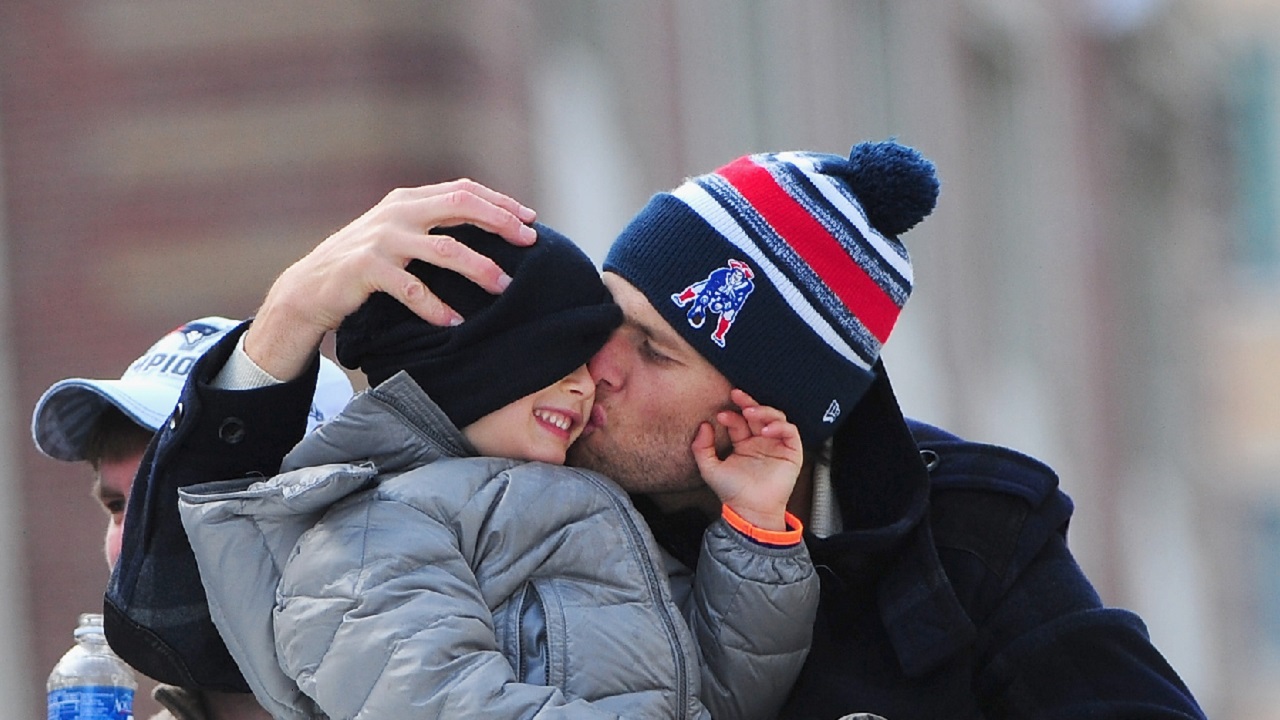 Is this TMI from the GOAT?
We're not here to judge. God knows parenting is hard enough without other people weighing in on how you do it, and when you're a celebrity, everyone wants to weigh in on how you do it.
Just ask Tom Brady, the superstar quarterback of the New England Patriots who is about to play in his 18th or 19th Super Bowl this Sunday. He's getting dragged through the mud by the internet after a new documentary shows him kissing his son on the lips, and the video is causing controversy online.
i just watched Tom Brady kiss his son on the lips, and now I have 7 days to show another person or else i will die.

— alex (@alex_abads) February 1, 2018
CBS New York published an article about the kiss after Brady's Facebook documentary "Tom vs. Time" showed the presumptive NFL MVP sharing a kiss with his 11-year-old son while getting a massage. According to the article, there are a few potential concerns:
It's on the lips
It's long
It's transactional
[tweet 959175867435020291 hide_thread='true']
Brady demands the kiss from his son Jack as payment for being able to check his fantasy team, to which Brady responds, "What do I get?" His masseuse then follows that with "Everything comes with a cost, bud," prompting Jack to return for another smooch.
Some view the exchange itself as problematic – what with affection being used as payment – but most of the chatter online has been about the length of the kiss. His father having criticized the first kiss for merely being "a peck," Jack's second go-round lasts significantly longer.
And people are freaking out.
[tweet 959182334128930816 hide_thread='true']
[tweet 959167570141163526 hide_thread='true']
Of course, some Patriots fans are defending their hero:
[tweet 959174052358303744 hide_thread='true']
As a dad who kisses his sons on the lips, I agree with this person:
[tweet 959163996871028736 hide_thread='true']
But I also agree with this person:
[tweet 959176978132856833 hide_thread='true']
The fact of the matter is, if Brady's 11-year-old son is okay with it, why should we care? Besides, as the kid enters his teens, the odds of him continuing to be okay with showing his dad any affection at all are pretty low, so you can't blame Brady for getting it while he can.
Especially since his coach can barely even muster a smile in his legendary quarterback's direction.