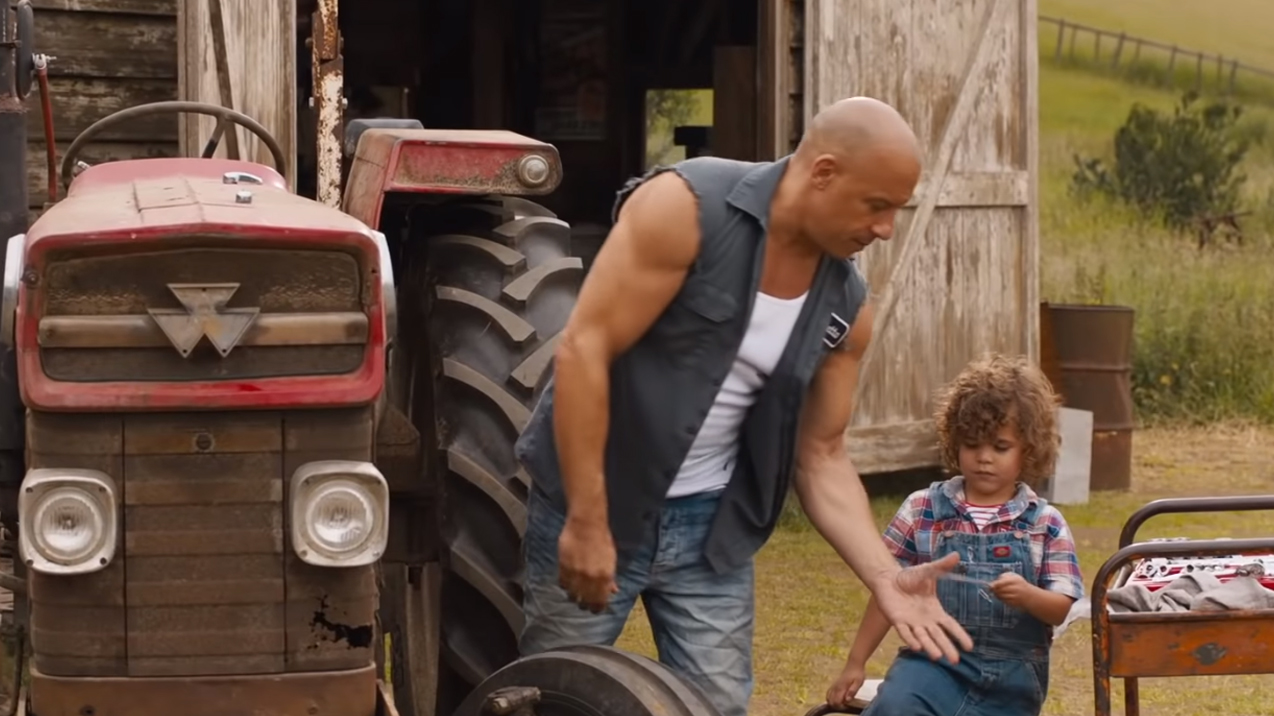 Credit: YouTube/Universal
The Fast and Furious movies aren't just movies anymore, they're events. That's not even hyperbole. Today they held an actual concert in Miami, complete with Cardi B, Wiz Khalifa, Charlie Puth, Ozuna and Ludacris, to celebrate the debut of the trailer for the next installment in "the Fast Saga."
For the trailer.
Which is nearly 4 minutes long, features cast members the series has accumulated from previous installments – Charlize is back, Helen Mirren is back, Jordana Brewster is back, it even showcases the surprise return of someone who wasn't supposed to be able to return because who cares about logic or reality or physics at this point (spoiler: it's Emperor Palpatine) – and showcases more of the absurd, and I mean ABSURD, stunts and action sequences the series has become known for.
It used to be about street racing. Eventually, Dom and his family became international superspies. Not they're basically full-fledged superheroes. The last movie featured a nuclear submarine. This one has a stealth bomber?
The wrinkle this time has to do with the series overarching theme – no, not how indestructible Vin Diesel is despite being 3 feet tall and matched up against The Rock (who seems absent from this one, probably because of Hobbs v Shaw and also the fact that he and Diesel have had some issues!) – of family. What happens when family isn't really family?
Dom is a dad now, which may or may not factor into the movie at all (the trailer treats it as a prologue) and, surprise surprise, he also has a brother who somehow went unmentioned for the previous 8 installments! He's played by John Cena and he's angry at Dom for reasons that are yet to be revealed and probably won't make much sense when they are, but hey, there's a car with a rocket strapped to it!
These movies are the definition of stupid fun. I hope they make 20 more.
Check it out: