14-Yr-Old Double-Amputee With NFL Dreams Throws TD for Lions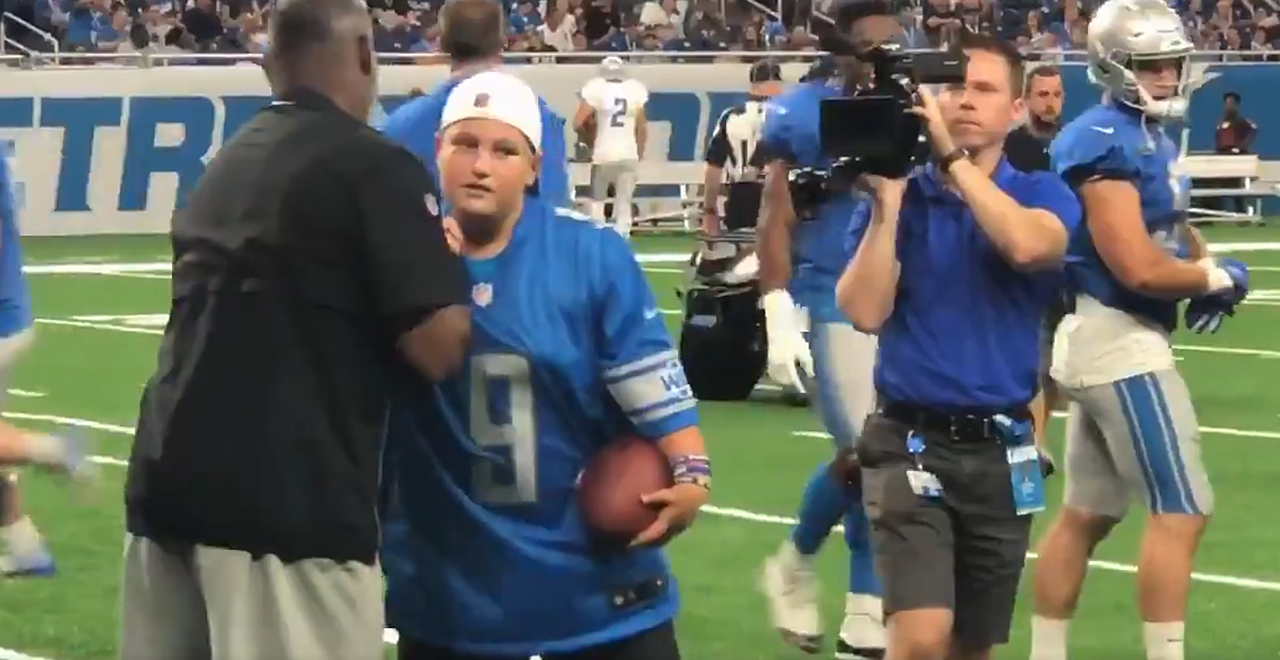 For NFL fans, every September brings hope. This September even brings hope for Cleveland fans! 2019 is CRAZY! The NFL is an unforgiving sport, but like all sports, underdogs are a large part of it. And I don't just mean the downtrodden Browns. I also mean the downtrodden Lions!
Regardless of how poorly some teams have fared over the past two to six decades, every squad has its fans. And some of those fans are underdogs themselves.
Like Calder Hodge. Calder is a 14-year-old quarterback and Detroit Lions fan who not only dreams of seeing his favorite team with the Super Bowl, he also dreams of being on the team someday. But Calder isn't just a Lions fan and a quarterback, he's also a double-amputee.
A double-amputee who has thrown a touchdown on Ford Field.
Calder lives in Houston, Texas, but his favorite player is Lions QB, Matthew Stafford. At age 3, Calder had both of his legs amputated, but that hasn't stopped him of dreaming to play QB for the Lions after Stafford is done. A couple of weeks ago, the team gave him a taste of what that might be like.
At Detroit Lions' Family Fest open practice this preseason, Calder not only got to meet his idol, Matthew Stafford but even got to run a play with the team. The team invited Calder to practice and lined up with the teenager at quarterback, where he threw a touchdown pass and was mobbed by the team.
Here's hoping that's not the last time Calder throws a TD in the NFL!
Check out the video:
Calder Hodge is a double amputee from Houston. He is 14 and wants to be a QB in the NFL.

So the Lions ran a play with him on Ford Field. Sports rock. pic.twitter.com/JYcYNSvNpV

— Brad Galli (@BradGalli) August 2, 2019