Dr. J Doesn't Have LeBron In His Top Two All-Time NBA Teams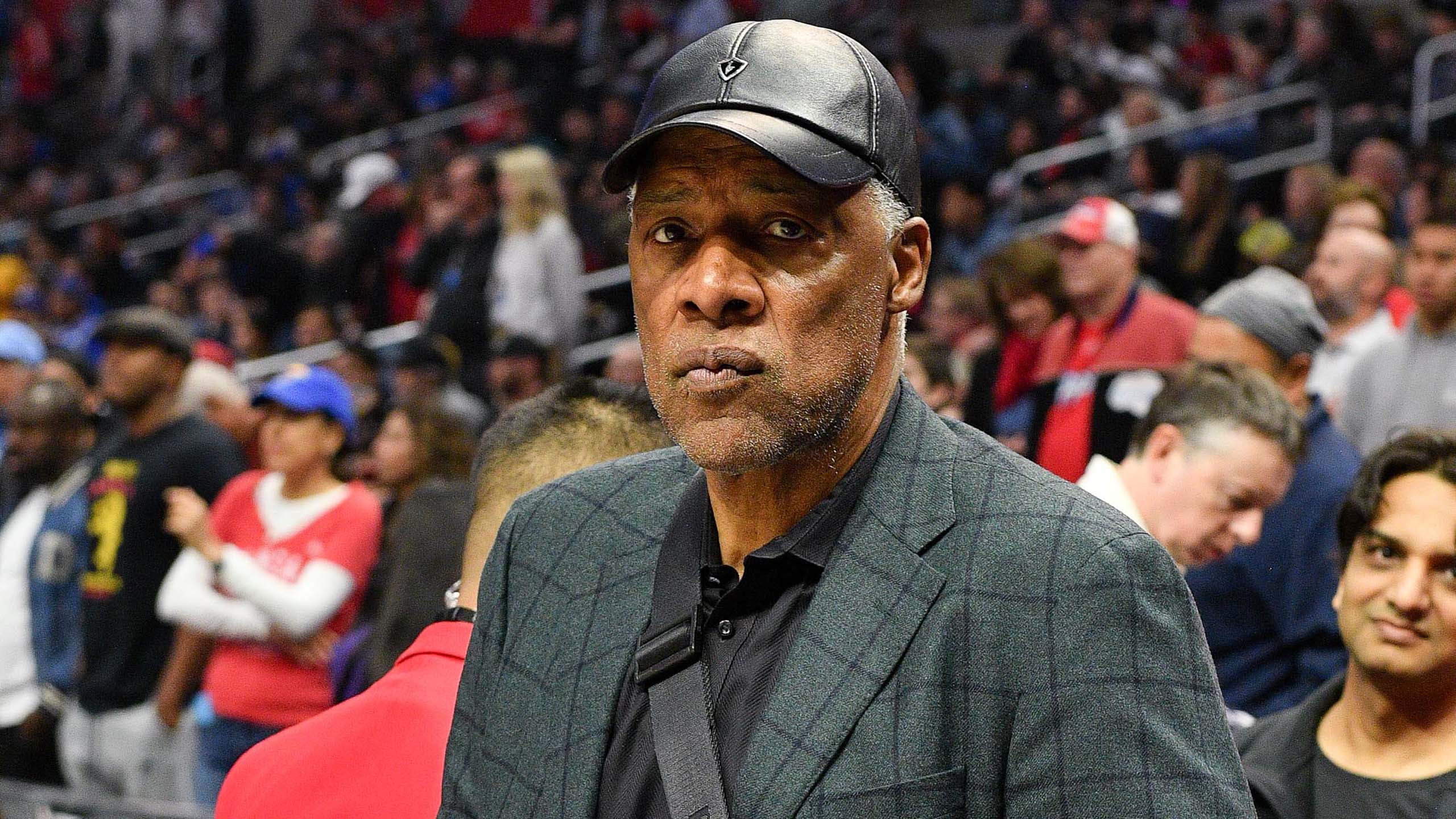 One of the fun things about sports is arguing about it. Unlike conversations about favorite movies and books and music, sports are inherently measurable. The person or team who wins the game or the championship is the best, and that's that. Except when it comes to comparing players and teams in different eras.
Times change and sports change along with them. Sports like football and basketball have changed so much, from the rules to the styles of play to the types of athletes who play. It's as difficult to compare players within the same league, like Jim Brown and Derrick Henry, as it is to compare them across leagues, like Jim Brown and LeBron James. But that doesn't stop us from doing it!
Dr. J. is the latest to stoke the social media flames with his take on the best NBA players of all time. The legendary 76ers forward from the laid out his list of the ten-best players, via his two "all-time teams," earlier this week, and when he left LeBron off, the internet went off.
Julius Erving appeared on Chris Haynes's Posted Up Podcast and picked his two all-time teams. Not only was LeBron in neither line-up, Michael Jordan, the other guy usually mentioned just head of King James as the best player of all time, was on the second team.
Dr. J's first team was an old-school crew consisting of Jerry West, Oscar Robertson, Elgin Baylor, Wilt Chamberlain, and Bill Russell.
Dr. J explained why he doesn't have LeBron on his top two all-time NBA teams 📝 (via @ChrisBHaynes) pic.twitter.com/CzvM4SvWrg

— ESPN (@espn) April 28, 2021
The second team was all 80s, with Magic Johnson, Larry Bird, Michael Jordan, Karl Malone, and Kareem Abdul-Jabbar. When he explained his LeBron snub, it seemed like his issue was less about the Lakers' star's ability and more about his approach.
"When you look at LeBron and anybody he sort of picks with him … he played with so many guys. He's the guy who has led the charge in terms of superteams being put together," Erving said. "When he put together the team in Miami, he put together that team in Cleveland as well and put together a team in Los Angeles. So he can pick his own team, I'm not going to pick his team. I'm not saying nothing bad about LeBron."
There are a lot of problems with that take, not least of which is the idea that player empowerment is all bad. As if Dr. J. wouldn't have wanted to control his destiny as much as possible, had that been possible when he played. In fact, after his 81-82 76ers made the NBA Finals, they signed reigning MVP Moses Malone, making that squad arguably "super" in its own right.
Dr. J. is entitled to his opinions, and certainly has more knowledge of basketball than most of us who've never dribbled on a professional court. Then again, he put Karl Malone on his top ten list so maybe he should stop talking for a while.