Viral Feetwood Mac Skateboarder Gifted New Truck From Ocean Spray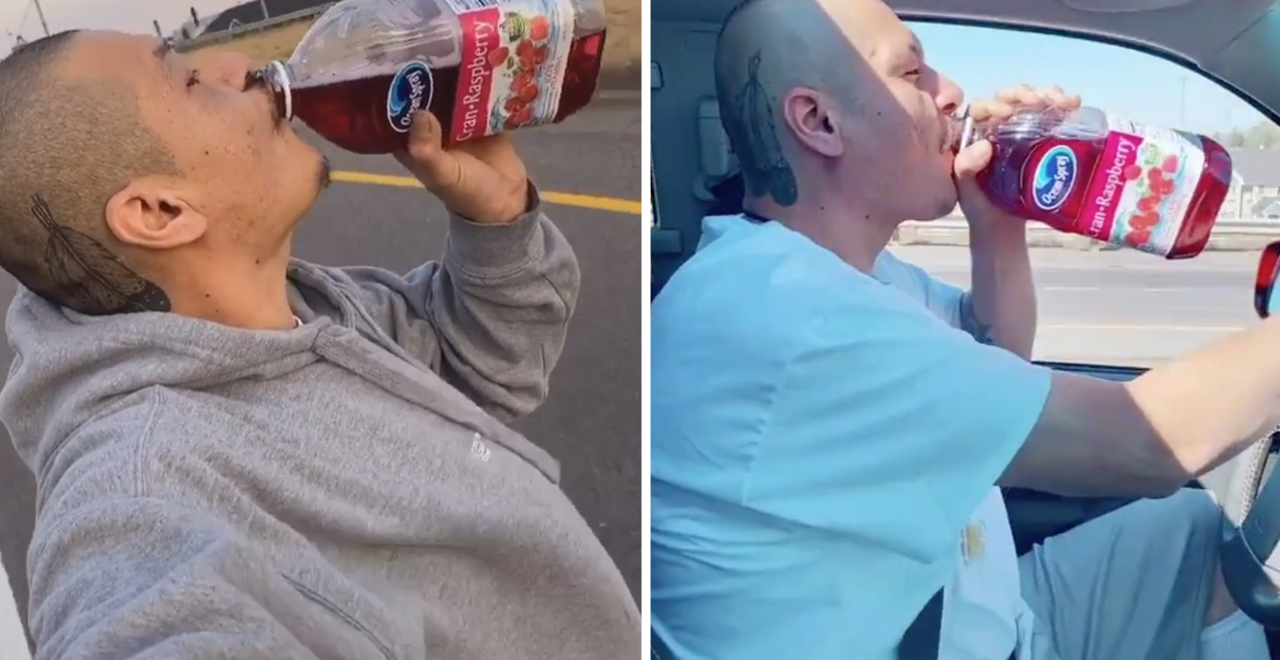 Social media has been giving people their 15 minutes of fame for years now, and often it's not for noble reasons. Recently, however, a new star has been minted, and the man doesn't even speak a word.
Nathan Apodaca got a dose of viral fame when a video of him gliding along on a skateboard while lip-syncing to Fleetwood Mac's "Dreams" and sipping some Ocean Spray Cranberry juice caught fire online.
If you haven't seen it yet, sit back and let the chill vibe wash over you:
The video received over 6 million views on Instagram and inspired the "Dreams" challenge, in which others made their own versions of Apodaca's video, which can only be described as "a mood."
Countless versions of it have been floating around social media, but the craze reached its peak when Fleetwood Mac legend Mick Fleetwood, one of the architects of the song Apodaca vibes too, got in on the action with his own TikTok take.
Now Ocean Spray is recognizing Apodaca for the brand ambassador he has become. They shared a video of Apodaca being surprised by Ocean Spray's gift of a brand new truck, complete with a bed full of cranberry juice.
"Thanks for keeping it positive," the Ocean Spray rep says as he hands Apodaca the keys. I guess "Dreams" do come true!
Check it out: