Drew Brees Breaks Record, Has Inspirational Huddle With Kids [WATCH]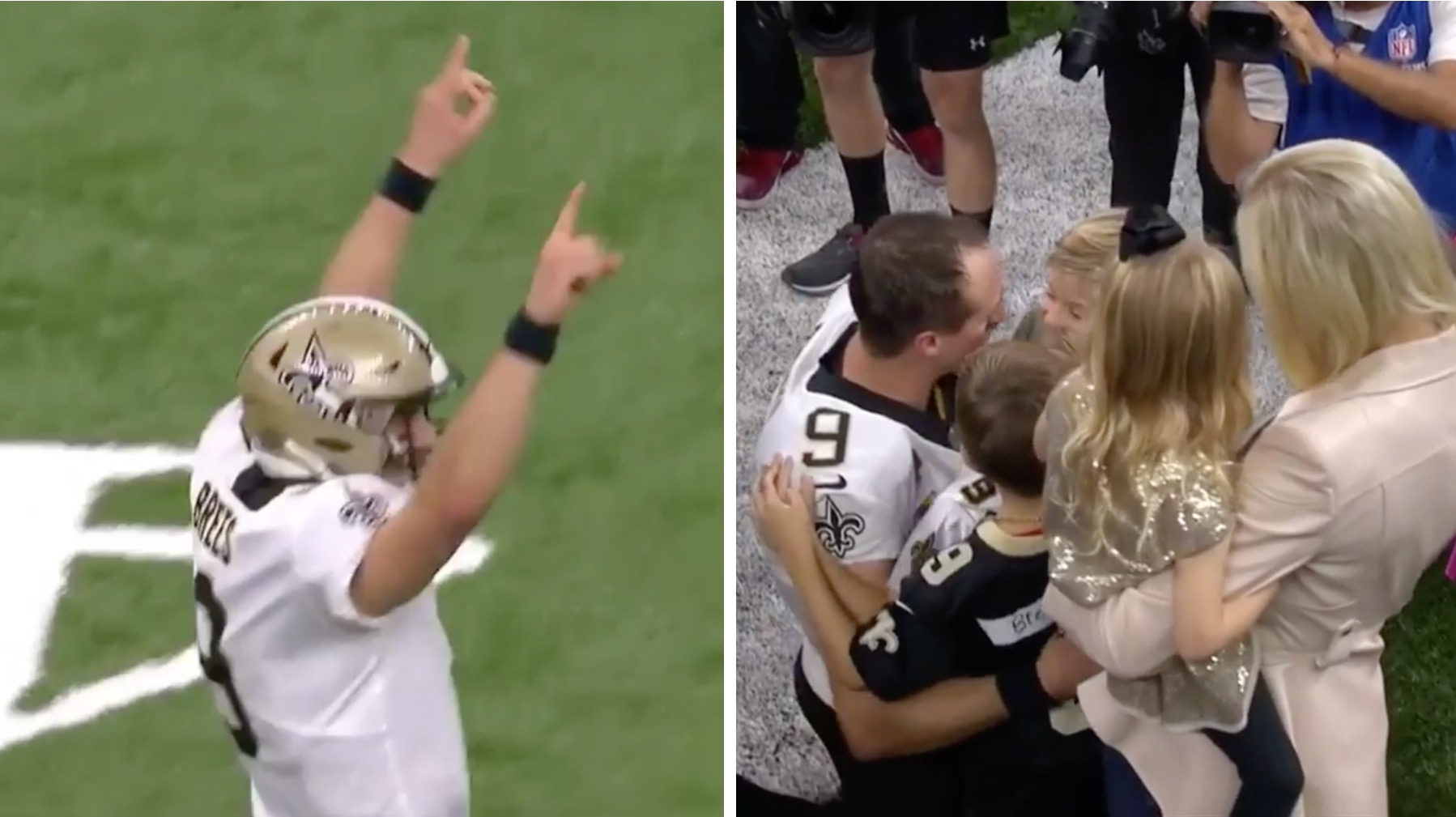 Football is in a pretty difficult place these days amid all the political handwringing and health concerns. Sometimes it's easy to forget the league is full of amazing athletes at the peak of their abilities. There's plenty of inspiration to take from watching the best players in the world perform.
Especially when one of them is your dad.
This week on Monday Night Football, Washington had the misfortune of going up against New Orleans and one of the best quarterbacks of the modern era, Drew Brees.
Brees, 39, has been in the league for almost twenty years. He started his career with the Chargers before getting injured, nearly signing with (and saving?) my Dolphins, only to end up in New Orleans.
There he became the city's favorite son, lifting it on his shoulders in the aftermath of Hurricane Katrina and delivering its first Super Bowl championship. As he approaches 40 years old, he's attempting to win another Lombardi trophy while collecting records along the way.
In Monday's overwhelming victory over the Washington, Brees broke the league's yardage record. In anticipation of the moment, he was "mic'd up" for the game so viewers at home could experience it first-hand. The league posted the clip of Brees's record-breaking pass and resulting celebration on its Instagram and among the emotional moments captured in the clip is a sideline huddle with his family.
Brees is seen hugging his kids and telling his sons he loves them and that they can accomplish anything in life if they're willing to work for it. A great message that will resonate throughout their lives, whether they elect to spend them throwing footballs and trying to break their dad's records, or not.
Something tells me Drew will be behind them no matter what they chose to do.