Dude With a Sign Goes Public With Hilarious Protests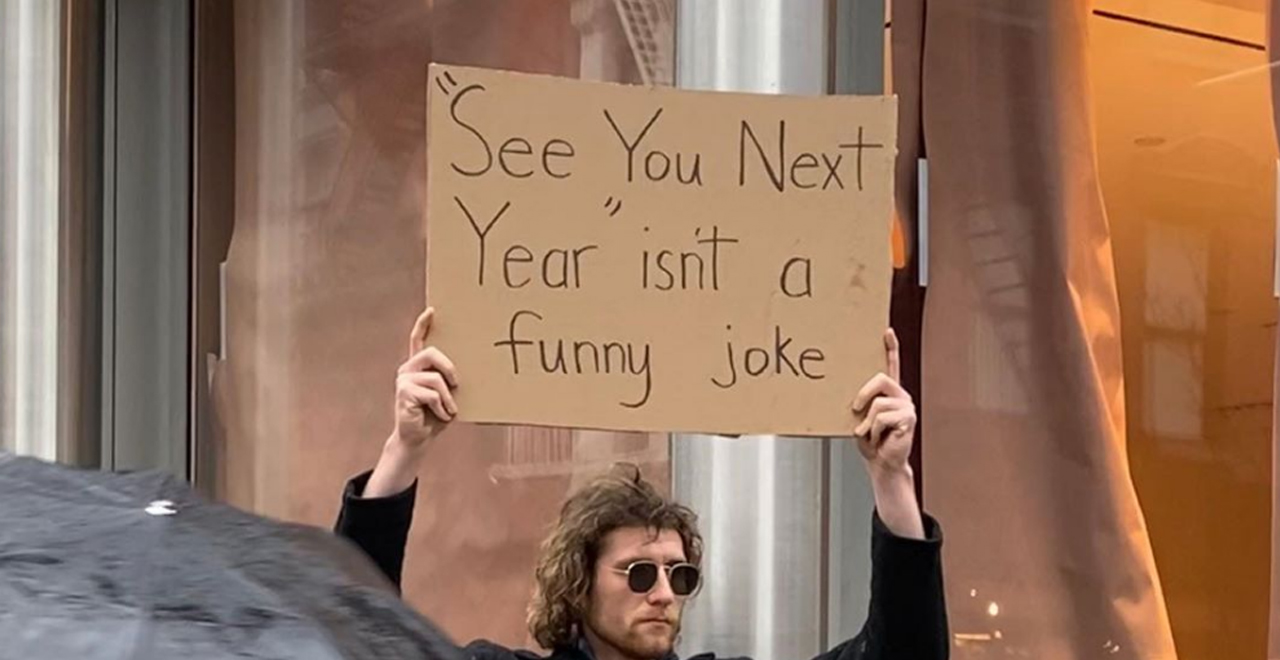 These days, when someone wants to share an opinion or a joke, they get online and log into social media. Heck, even recent Presidents have used Twitter to transmits messages around the world.
Some people, however rare, still prefer to spread their thoughts the old-fashioned way: by standing on a street corner and holding a sign.
One such man is doing that exact thing, protesting various injustices – injustices may be too strong a term for the issues he crusades against – by creating a rudimentary cardboard sign and holding it aloft in the middle of New York City. The fact that he has an Instagram account with over a million followers does nothing to dissuade me from the idea that he is a lo-fi, analog hero in a hi-tech, digital world.
Besides, his signs are hilarious.
His name is Seth, aka @DudeWithaSign, and his Instagram page is full of photos of him doing what he does best: standing up, holding a sign, protesting bullshit.
See for yourself!
He bemoans early-onset Christmas celebrations:
View this post on Instagram
He complains about bad end-of-year jokes:
View this post on Instagram
He goes in on the obnoxious habit of prematurely getting into the aisle to leave as soon as your flight lands:
View this post on Instagram
And Netflix's annoying viewing prompts:
View this post on Instagram
He even goes after the expense of guacamole:
View this post on Instagram
The signs amount to little more than real-life tweets, but it's sort of refreshing to see someone stand up and put themselves out there, in public, without hiding behind a username or an egg. Instead, the dude with a sign actually risks being egged. At least, he would, if his complaints weren't all so damn reasonable!
View this post on Instagram