Twitter Panics When Dick Van Dyke Trends, Then Celebrates as He Turns 95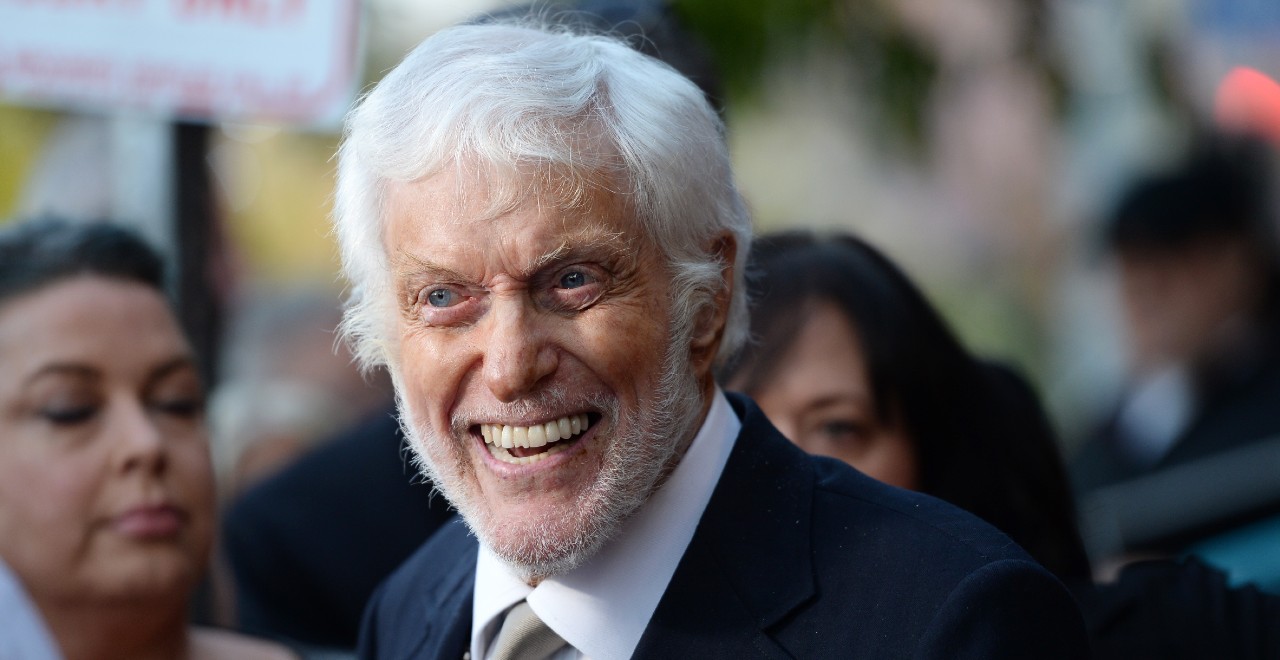 During a year where we've lost so many people, it's important to celebrate and cherish the people we've got. Any time you see a celebrity trending these days, it's only natural to assume the worst, given that 2020 has robbed us of many greats, like Alex Trebek, Chadwick Boseman, and countless others.
When Dick Van Dyke started to trend over the weekend, many reflexively thought he could've been the latest, but this one was actually positive, as the internet was coming together to celebrate Van Dyke's 95th birthday.
The beloved entertainer may best be recognized for 'The Dick Van Dyke Show' if you are elderly, but more likely for his turn in 'Mary Poppins', 'Night at the Museum', or even the 2018 Mary Poppins sequel, in which 93-year-old Dick Van Dyke did a choreographed dance on a desk. At AGE 93! You gotta give props to anyone that can still dance, let alone on top of furniture and for a motion picture (that's what people his age call movies).
Luke Skywalker himself kicked off the Dick Van Dyke appreciation day, thanking him for giving the world a lifetime of great performances both comedic AND dramatic, being an international treasure and a down-to-earth, genuinely nice guy. Which is what you want from entertainers!
SHOUT OUT to the incomparable Dick Van Dyke (@iammrvandy) for no particular reason, other than giving the world a lifetime of great performances both comedic AND dramatic, being an #InternationalTreasure, while remaining a down-to-earth, genuinely nice guy. Thank you sir!🙏🎭🤣😢 pic.twitter.com/yvdqBdzDLJ

— Mark Hamill (@HamillHimself) December 13, 2020
We've gotta embrace this trend of celebrating people while they are still here, instead of waiting for the proverbial shoe to drop to finally recognize how awesome someone is. Van Dyke has seen many of his contemporaries fall into that latter category, and has had to memorialize a lot of friends, like the great Carl Reiner earlier this year.
My idol, Carl Reiner, wrote about the human comedy. He had a deeper understanding of the human condition, than I think even he was aware of. Kind, gentle, compassionate, empathetic and wise. His scripts were never just funny, they always had something to say about us.

— Dick Van Dyke (@iammrvandy) June 30, 2020
It's a genuinely fun day online when people are just paying tribute to someone who made a difference or touched them with their work, and that person is still around to enjoy the appreciation.
Step in time! Wishing a happy birthday to Disney Legend Dick Van Dyke! pic.twitter.com/qlMbBK76uz

— Disney D23 (@DisneyD23) December 13, 2020
Happy 95th Birthday #DickVanDyke 🌹

The first line almost 40 years ago between the two pictures
The second line almost 30 years ago between the two pictures#Julieandrews #Disney #Movie #WaltDisney #MaryPoppins #DisneyPlus #HappyBirthday #Vintage #Legend pic.twitter.com/wxlJvn0RtU

— Julie Andrews Forever (@julieandrewsfr) December 13, 2020
It's Dick Van Dyke's 95th birthday, and even though his attempt at a British accent has become the cultural touchstone of how NOT to do one, his performance in Mary Poppins is still fucking magic and if you don't love watching him dance your blood is made of ice

— Julia Claire (@ohJuliatweets) December 13, 2020
It's Dick Van Dyke's 95th birthday, and even though his attempt at a British accent has become the cultural touchstone of how NOT to do one, his performance in Mary Poppins is still fucking magic and if you don't love watching him dance your blood is made of ice

— Julia Claire (@ohJuliatweets) December 13, 2020
Happy 95th birthday, Mr. Dick Van Dyke! He's pure class. He loves to entertain others, and boy, has he certainly entertained us over the decades. We love him—our Rob Petrie! Let's dance and sing for him today! @iammrvandy #dickvandyke #dickvandykeshow #birthday #OTD #classic pic.twitter.com/SRoHFRNLag

— The Dick Van Dyke Show Fans (@TDVDSFans) December 13, 2020
Happy 95th birthday Dick Van Dyke: Best photos through the years https://t.co/mKFu7S00G8

— USA TODAY Life (@usatodaylife) December 13, 2020
You scared me Twitter trends…

Happy Birthday, Dick Van Dyke!!! pic.twitter.com/PXgRMQZLo5

— John Pavlovitz (@johnpavlovitz) December 13, 2020