These $40 Wireless Earphones Will Last You All Day and Then Some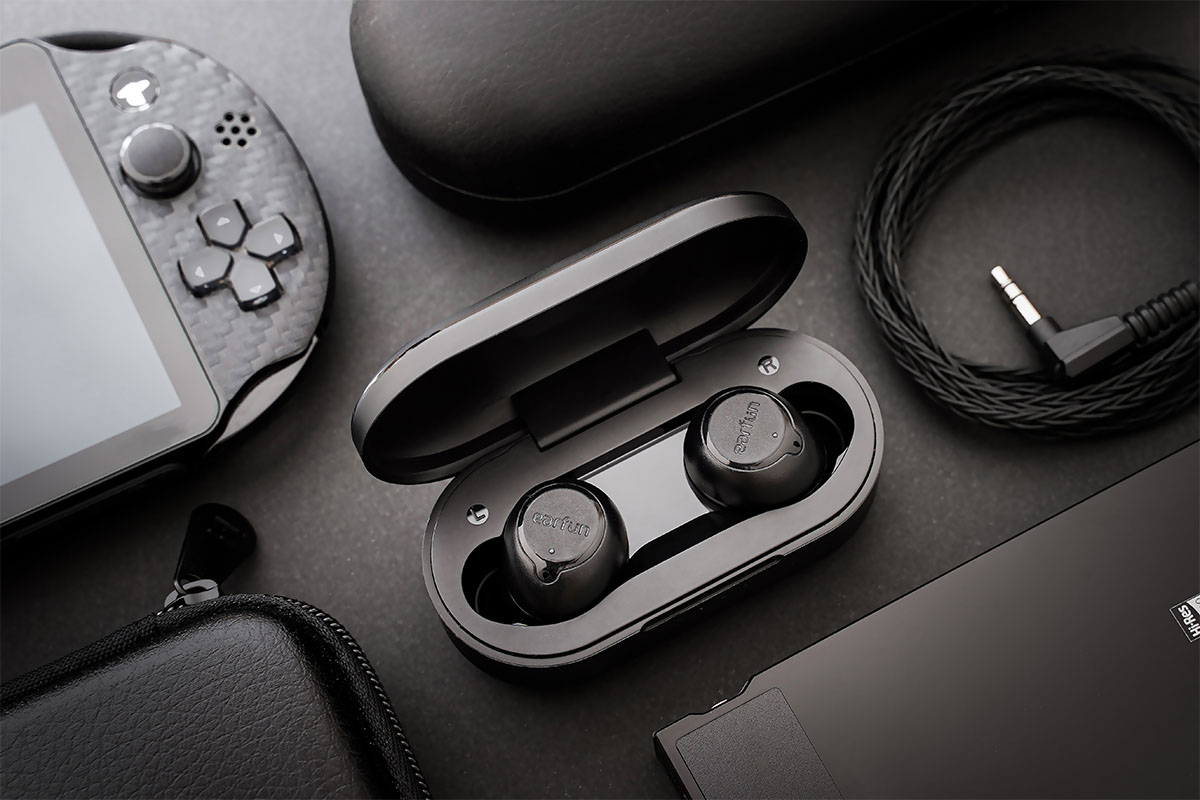 Music technology seems to fall out of fashion just as suddenly as it comes in. These days, wired headphones have gone the way of the Walkman, as more and more devices are eschewing the traditional headphone jack and going completely wireless. And with this change has come another: Bluetooth headphones have gone from mostly a novelty to the industry standard in audio technology.
With all of the options out there, it's hard to find the right combination of quality, affordability, and reliability. That is if you haven't heard of the EarFun Free True Wireless Earbuds. EarFun has essentially completely gotten rid of the issues so common in other wireless options. With the most up-to-date Bluetooth 5.0 protocol, connectivity is never a problem, meaning you get uninterrupted audio without delay. And the sound quality is better than ever, courtesy of built-in 6mm graphene drivers that keep things clear and free of tinniness, with noise cancellation and a microphone if you need to take any calls. They stay alive for six hours, with twenty-four extra hours of playtime from the charging case—so you won't have to worry about running off to recharge in between episodes when a new season of your favorite TV show comes out.
Or maybe you'd rather take them outside? No problem: these earphones are IPX7 waterproof and sweatproof, meaning whether you're going for a run in the rain or relaxing on the beach on a hot day, the health of your headset will be the last thing on your mind. After connecting to your phone or computer for the first time, you'll never have to do it again, because the buds automatically connect when you take them out of the case, which is small enough to fit in your pocket but big enough that you won't be constantly looking for it between couch cushions and car seats.
For a limited time, you can buy EarFun Free True Wireless Earbuds for just forty dollars, 50% off the usual price, and find out for yourself why this CES Innovation Awards nominated product is simply better than the competition.
Prices subject to change.
Just a heads up, if you buy stuff using the provided links, The Dad may collect a small commission.