Entire School Gives Standing Ovation to Classmate Who Beat Cancer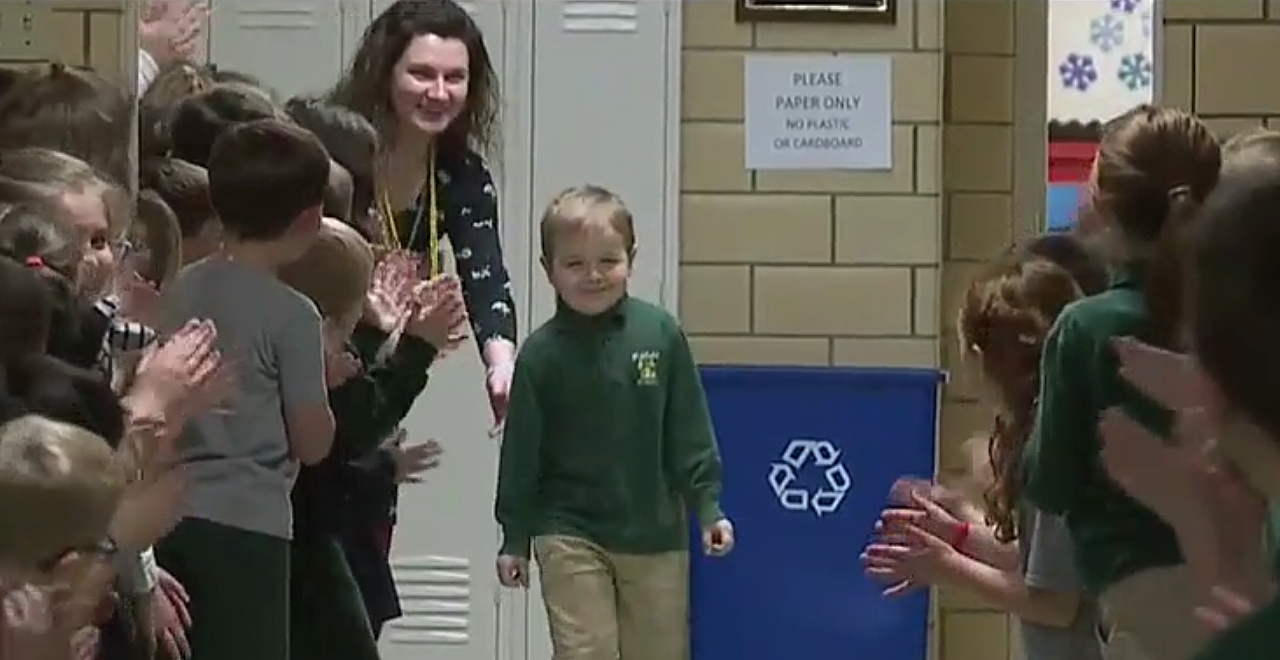 Support is everything when a family has a child battling an illness. And an Ohio boy who recently ended a three-year-long battle with leukemia saw firsthand he had the support of his entire school behind him.
Six-year-old John Oliver "J.O." Zippay finished his last chemotherapy treatment shortly after Christmas. And when the boy returned to school after the holiday break, he was greeted by a standing ovation. From the entire school.
"Him having to miss some of the time was tough, but the class was just so happy to see him come back," the school's principal told a local news station.
J.O. hadn't been able to partake in a lot of physical activity, due to a device in his chest, so his mom said they were excited to have their 'little boy back' and that there were plenty of both hugs and tears upon his return to school.
The school even had a full assembly in his honor, featuring a video about his battle with the disease.
And nothing beats the video of J.O. returning to the school, with all his classmates and the other students lining the halls, giving him a raucous ovation, as he's welcomed back with open arms.