Fan Throws 96 Mph at Stadium Pitching Challenge, Signs Pro Contract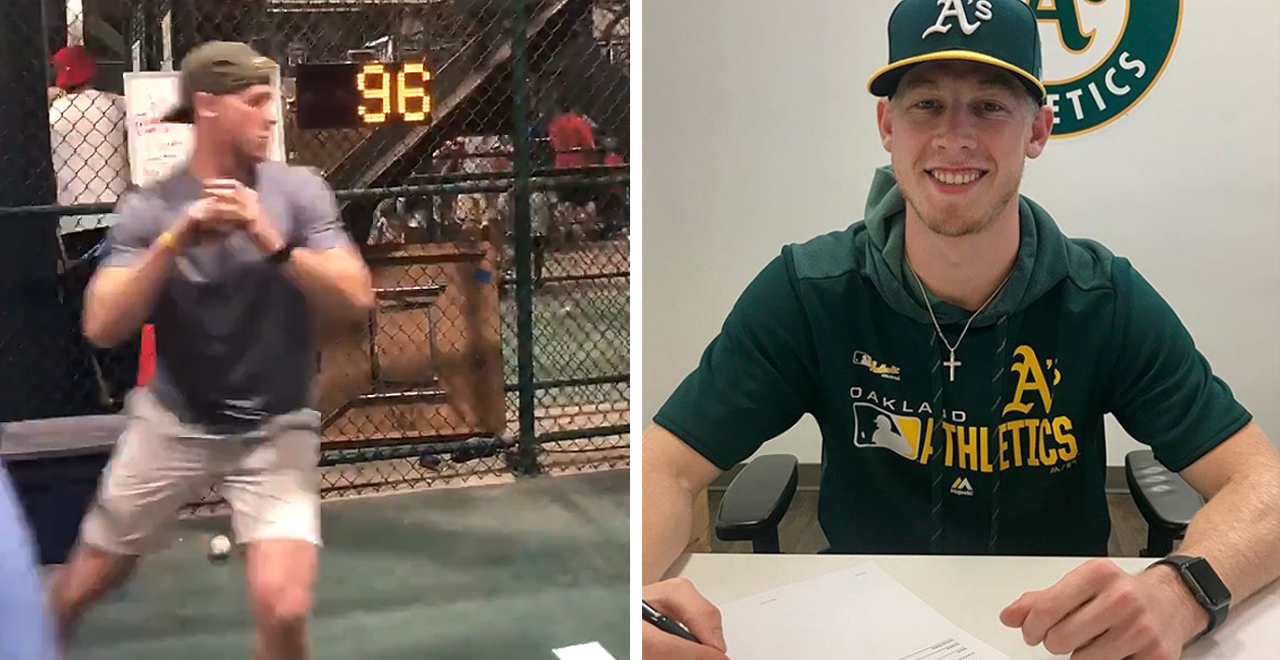 A speed pitch challenge is one of the quintessential fan activities at baseball games. It's fun to test your skills with a few friends to see whose pathetic fastball rules supreme. And a few weeks ago, Nathan Patterson was just another fan testing the radar gun, as the 23-year-old stopped in the concourse at Coors Field for a few throws. Amazingly, in a video posted online by his brother, Nathan's fastball hit 96 miles per hour.
Guys, we were just chillin at a @rockies baseball game, and my brother decided to step into a speed pitch challenge…he hit 96 mph ???? @MLB Let's get him signed! pic.twitter.com/g0fKrvUxzt

— Christian Patterson (@cpatterson_7) July 15, 2019
Aaaaaannnnnd Nathan is now a PROFESSIONAL BASEBALL PLAYER.
It sounds like a rejected Disney movie script, but Patterson has been keeping his professional baseball dream alive over the past few months. He hit the mid-90s in another speed pitch challenge at a minor league game last summer and that inspired him to start training and to join a rec league.
Until then he hadn't played competitive baseball since high school. "I didn't really have a good arm then," Nathan told MLB.com.
This is a strong lesson in the power of the internet, the power of dreams, and the power of taking every challenge between brothers seriously. Nathan's story is also going to inspire countless of untalented fans to try their luck at replicating his fairy tale path, so take to a concourse near you to watch fans have their dreams dashed as they fail to break 60 mph.