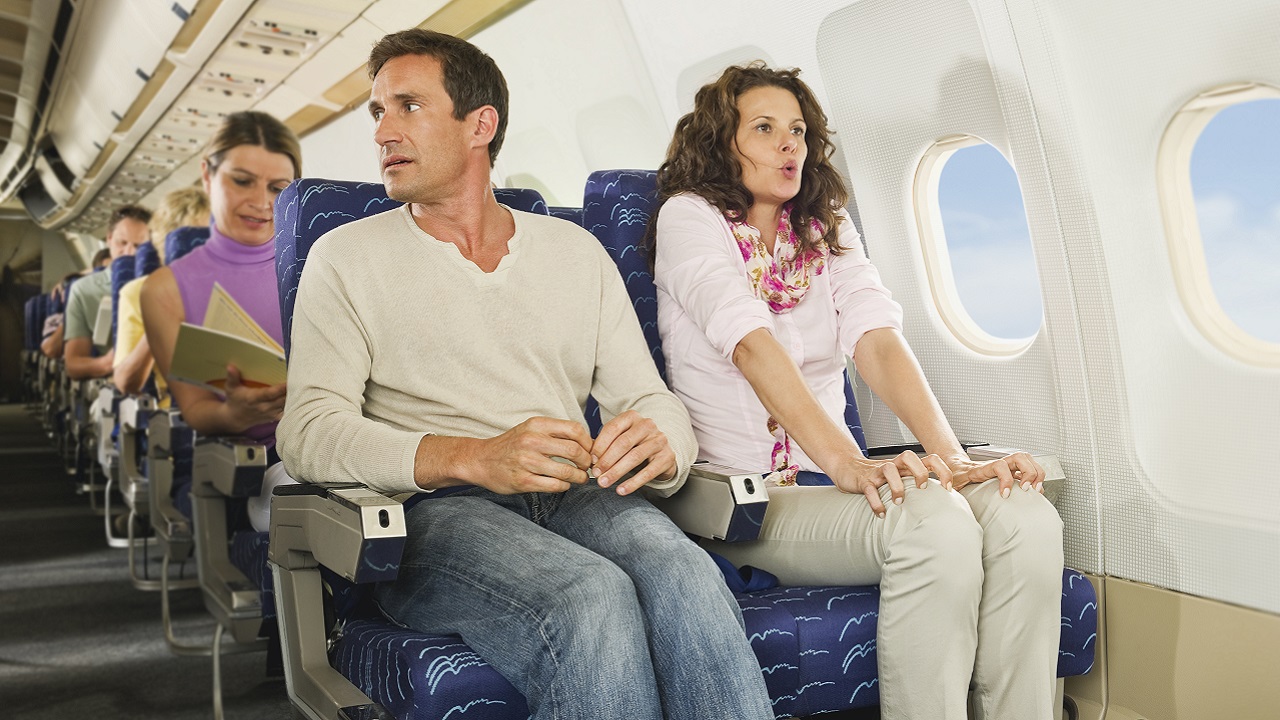 Credit: Getty Images/Westend61
The worst kind of turbulence
There are a million things that make air travel a less than ideal experience. From the high prices to the interminable security lines, from the constant delays to the cramped conditions, there are dozens of reasons flying places can be unpleasant. For one group of passengers, we can add flatulence to that list.
Getting stunk on a flight with crying babies or tantrum-ing toddlers is one thing; kids are annoying but most of the time you can't really blame them. Dealing with inconsiderate adults is another story, and this one has consequences, not only for the inconsiderate one, but for everyone else on board the plane.
In February, an entire flight had to be diverted for an emergency landing when two men grew increasingly unhappy with a fellow passenger who would not, or could not, stop farting on the plane. Or on a train, or in a car, or at a bar…
Sorry.
According to HuffPost, Transavia Airlines Flight HV6902 was forced to land in Vienna after the flatulent passenger wouldn't cease his gas attack, and his two seatmates became enraged. They complained to the crew and instead of getting any help, they instead received a warning for their own "noisy and aggressive" behavior.
With no help forthcoming, the two men took the matter into their own fists and a fight broke out, leading the plane to make an unscheduled landing to deposit the two men who started the fracas, along with two women sitting in the same row (and who are now suing the airline, claiming they were not involved but were merely closeby).
Of all the ways to have your flight ruined, I suppose witnessing a fistfight over farting is probably at least a unique one, but I doubt that's much consolation for anyone caught in the crosswind (get it?). But how bad could this dude's gas smell that it led two separate dudes to want to fight him?
That's a rhetorical question, by the way.