Father and Son Create a Revolutionary New "Honey on Tap" Beehive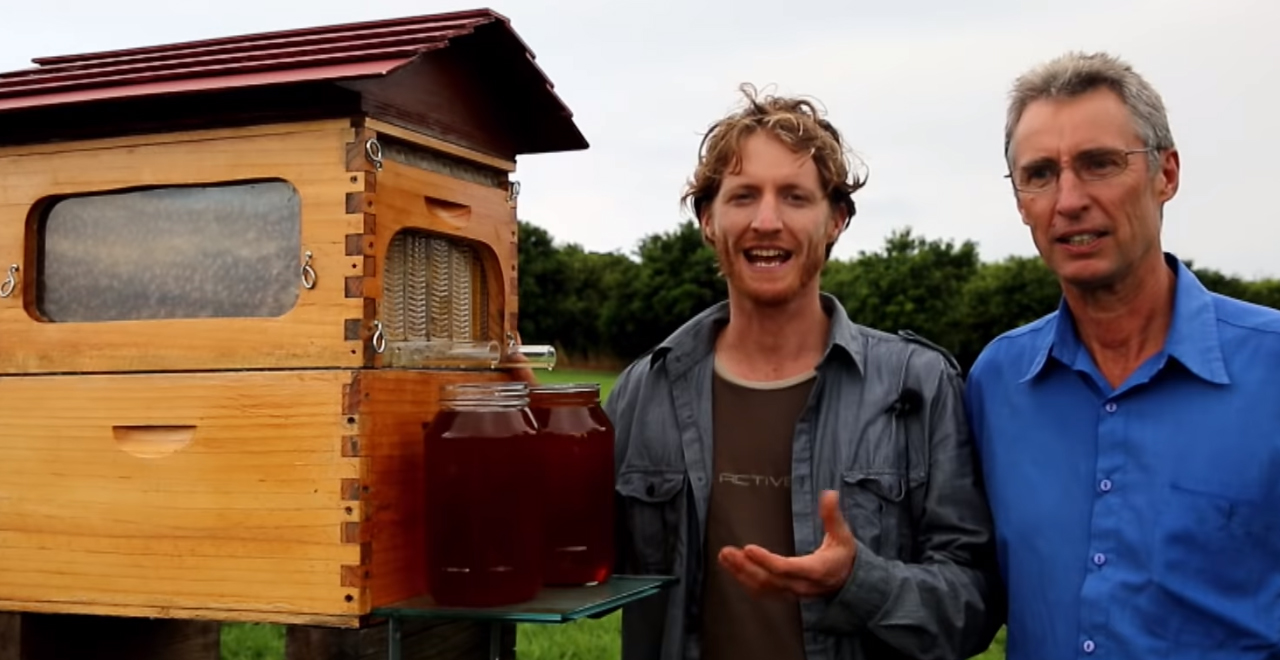 Lately, there seems to be a lot of bad news going around. At the very least, we have a lot more ways to learn about stuff that stresses us out, thanks to technology and the internet flattening the world (not literally!) and social media making it so easy to spread news and information (and misinformation.) Sometimes we get so much of the negative stuff that things can seem pretty bleak.
Which is why it's important to celebrate the good news and the people who are making a difference.
One father and son duo are doing exactly that, having invented a new contraption that is a boon to everyone whose worried about the declining population of honey bees.
Their names are Stuart and Cedar Anderson, and they are the latest in their family's long line of beekeepers. The duo live in a rural Australian town called Nimbin, and their FlowHive has not only revolutionized beekeeping and the way we get honey from beehives, but it's also made them rich.
When you think beekeepers, you probably think of that bulky white suit, and you might shudder a little at the prospect of being stung. That's exactly what Cedar wanted to prevent.
"Ten years ago, Cedar had this idea: 'come on, we must be able to get honey from a beehive without opening it, extracting and stressing the bees'," his father Stuart told ABC News.
So they created a prototype of their FlowHive, which works sort of like a beer tap and allows the honey to flow out of the hive without having to crack it open and provoke the working bees. "It's the beekeepers dream, turn a tap right on your beehive and watch pure fresh honey flow right out of your Flow™ hive and into your Jar! No mess no fuss and the bees are hardly disturbed," reads the caption on their crowdfunding video, which certainly did the trick.
The Andersons put it up on Indiegogo in 2015, and the Flow Hive became the crowdfunding website's most successful project ever, raising $12 million in eight weeks. Since then, the Andersons have shipped 51,000 hives to 150 different countries and has had a major impact on the bee population. The number of beekeepers in the U.S. alone has increased by over 10%.
Fast forward to 2019 and their expanded product line is available on Amazon.
It's one thing to share a passion with your dad, it's another to start a business with him, and a successful one at that! Oh, and then there's that little thing about changing the world. That's not too bad either.
Check out the original Flow Hive crowdfunding pitch:
Just a heads up, if you buy stuff using the provided links, The Dad may collect a small commission.