Father Figures: Acceptance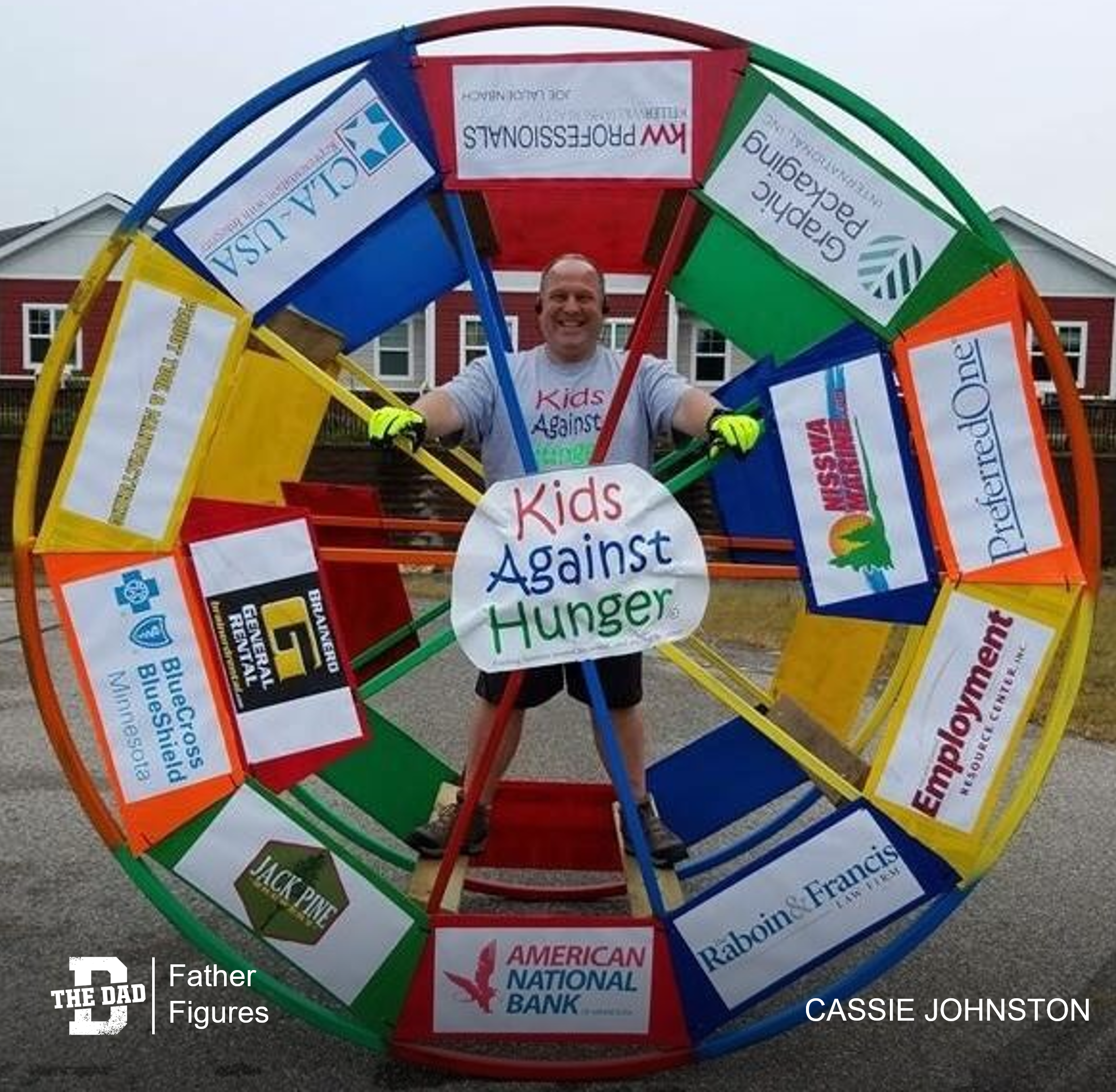 "Here is the story of my dad.
His wife could not have children. They took in two boys, Reggie and Jackson, while they were infants.
They had a good life and happy marriage. Lisa worked at an RV lot in town and one day an older couple with a little girl came in. They looked at an RV, and when they were in Lisa's office, they noticed the picture of Reggie and Jackson, both of whom are African American.
They explained that she and her husband had adopted as well.
A while later this older couple and their granddaughter came back. Not to buy an RV, but to ask Lisa if she could adopt their granddaughter.
Her reply? "Let me ask my husband."
Her husband said yes without even meeting this little 7-year-old girl. That October, they took in Cassandra. They took in ME.
A little while later they also took in my little sister, Jessica, who had been separated from me.
Happily ever after, right? Wrong.
I was a shit. I was mean. I was scared. I refused to let go of the fantasy that my birth family was going to come get me and couldn't come to grips with the fact that they'd let me go. I took it out on Gary and Lisa and struggled to accept them – even though they accepted me!
This went on for years and it wasn't until my twenties when I matured and became a mother myself. I realized how wrong I had been. How I let my hurt from what my birth parents put me through create a gap between myself and Gary and Lisa.
Gary was a tough cookie. He pushed me when I wanted to give up as a kid and you can bet your ass I hated him for it at the time. He taught me it's not okay to give only 10% but to strive to perform my best. I worked among young adults with zero work ethic and lack of respect for elders or themselves, and I'm so thankful I was raised by parents who didn't friend me but parented me.
My dad has taught me the value of helping others and to also help without receiving recognition. Truly being humble and kind.
I've watched my dad to some crazy things to help people: We once walked the entire state of MN! He swam the Loch Ness! He biked across the country with my sister and brother! He roller-bladed across the country! He spent ten days in a water tower! He rode a unicycle for several hours (I believe 24). He completed the iron man in Arizona!
This guy! He took us in. Gave me more than material things. Loved me even was I was extremely hard to love.
I know I'm not a dad, but I'm so thankful to have him as one."
– Cassie Johnston
Want to share a story about fatherhood? Email [email protected]