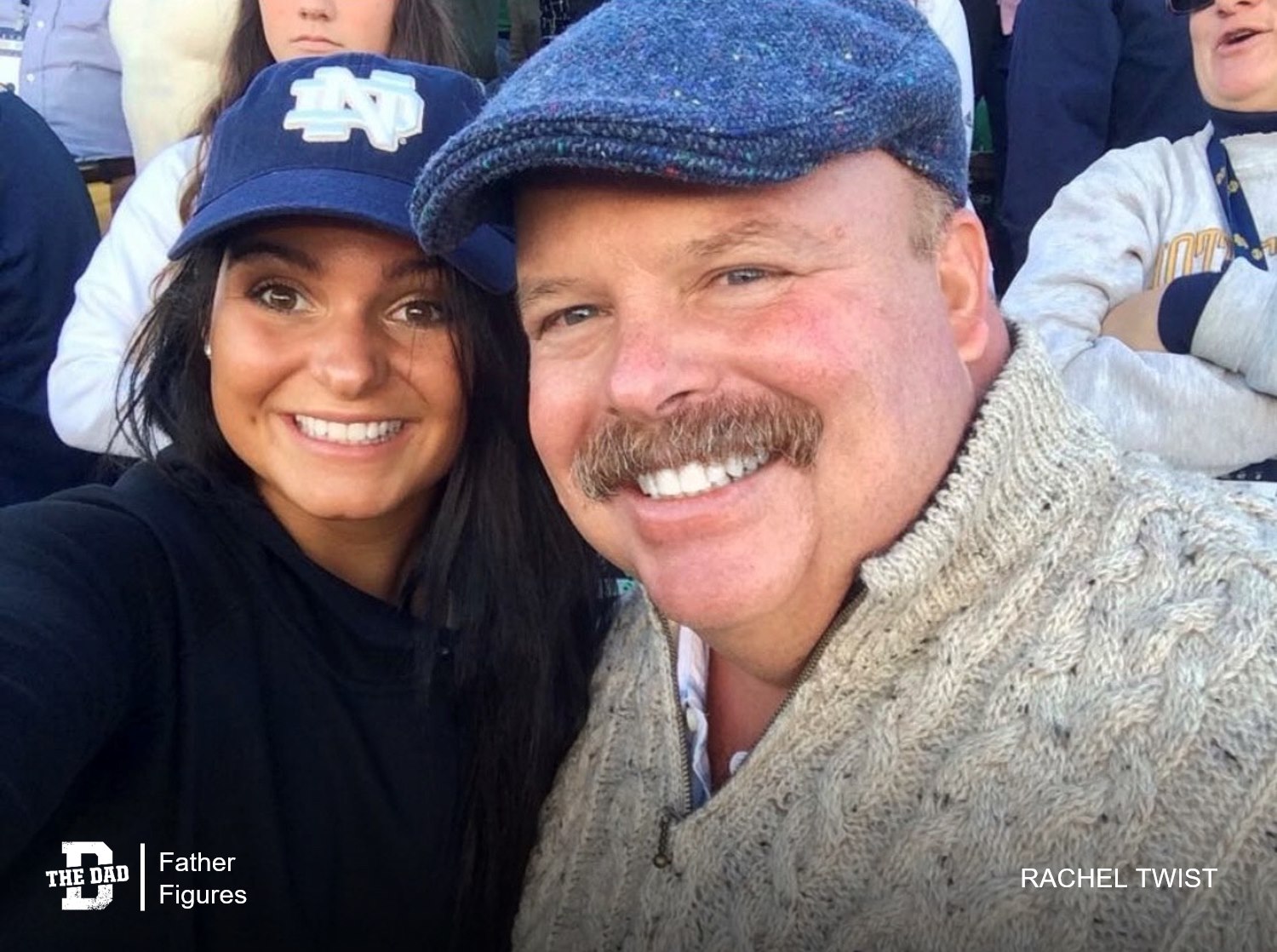 "This my dad. He has done such a good job raising me and my brother as a single Dad.
He put my hair up in a ponytail when I was little; he found a pad for me when I got my first period – when we were in an airport! (after that he made sure to pack pads in first aid kits just in case); he took me to get my eyebrows done for the first time when my eyebrows were getting really bushy with puberty…
He did all of the things!
He worked late into the nights so he could be around to coach my high school softball team, and he was so proud when I graduated from Notre Dame, where he went to school.
He is the best and I love him so much."
– Rachel Twist