Father Figures: Amazing to Witness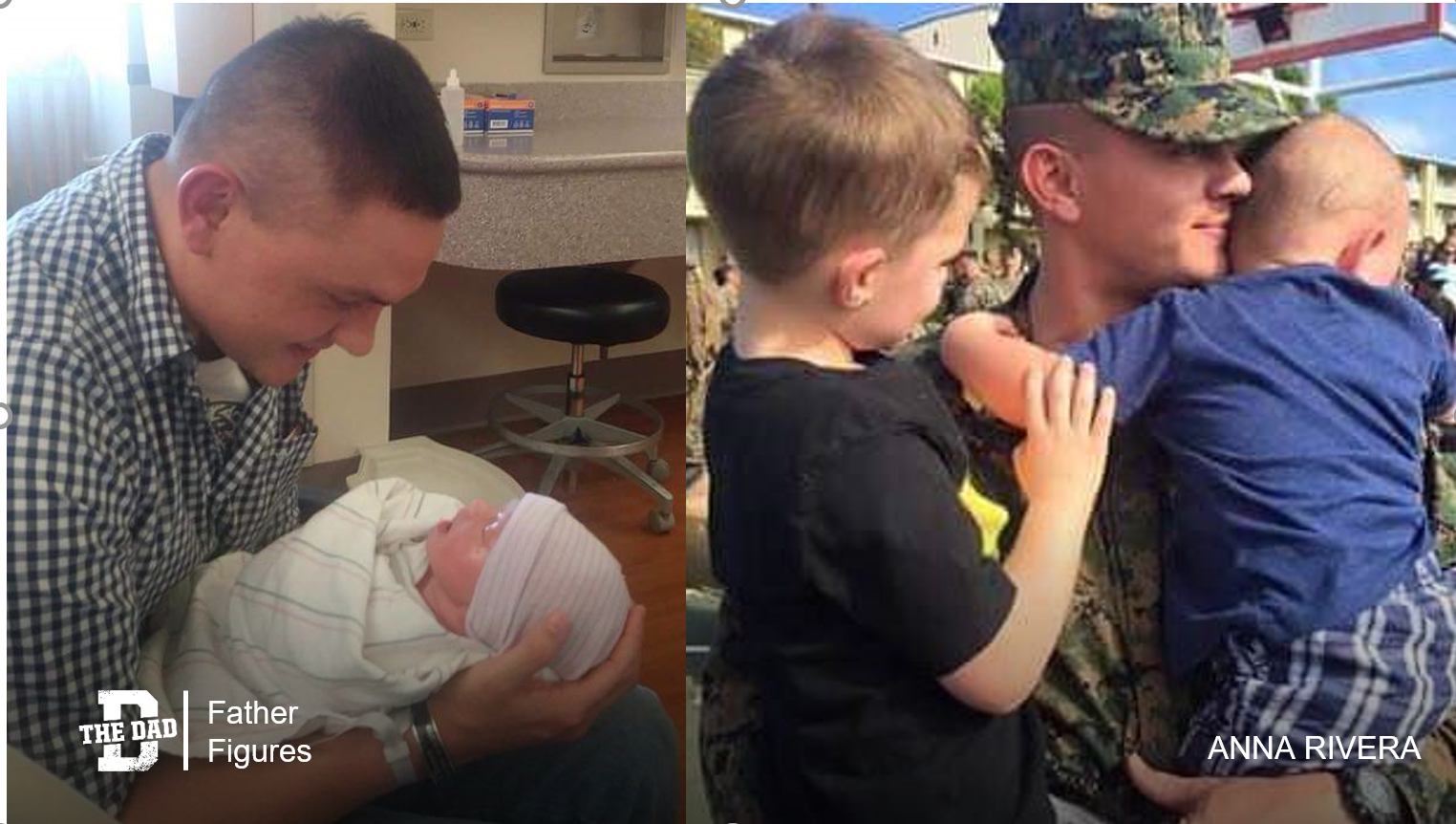 "This is my fiance Eric Pricher.
After serving his country for 9 years, he made the big decision to get out of the Marine Corps to be in his children's lives. While he was in the military, he went almost a year without seeing them, missing birthdays and holidays.
Since he has gotten out of the military, he has worked really hard to support his three boys and me. At one point he was working the night shift at a diner as a busboy, just so he could be around his kids more.
The love he has for his children is such an amazing thing to be able to witness. He now has his stepson and biological son full-time, and we just celebrated our son's first birthday."
– Anna Rivera
Want to share a story about fatherhood? Email [email protected]