Father Figures: An Extra-Special Thing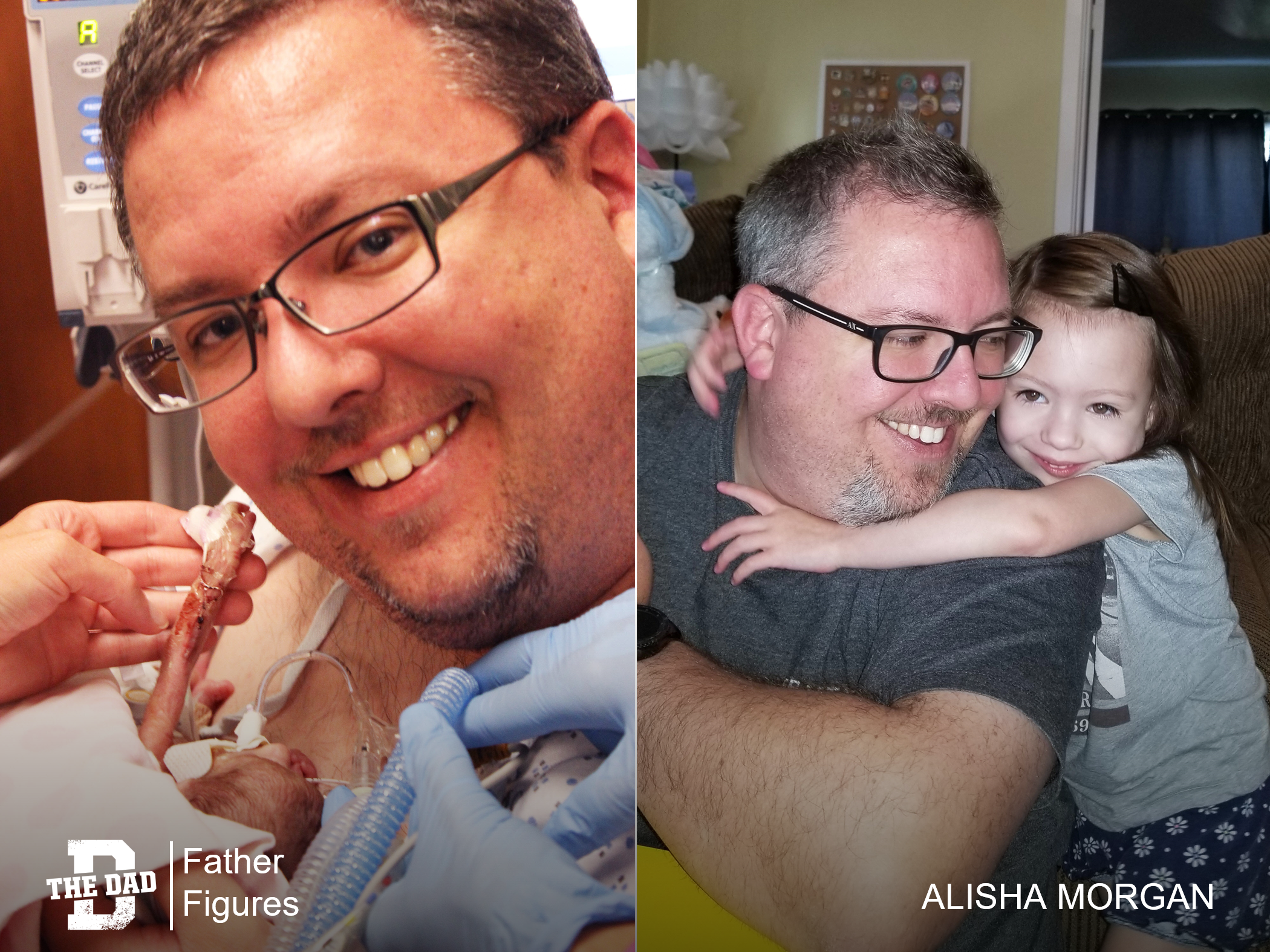 "This is my husband of 15 years, Adam, and our 4-year-old daughter Lucy.
We tried for 9 years to conceive Lu and experienced a miscarriage while waiting. When she finally came to us, our greatest joy, she had to be delivered at 25 weeks. She weighed 1 lb. 3 oz. and we spent 167 days in the NICU. The photo on the left was taken the first time Adam and I held Lucy, when she was 12 days old.
My husband had always wanted a little girl and was over the moon when we found out her gender. I'm chronically ill and was throughout our NICU stay, and Adam spent some hours by Lucy's bedside alone, only missing one day of visiting her in those 5.5 months, having to leave her sometimes to come home and take care of me. He also worked full-time on top of that.
He has always been Lu's primary caregiver and now works from home full-time AND is a full-time father to our girl who has some special needs (I do as much as I possibly can to mother and help!).
Lucy is our miracle and I could never express how much I love her and how she literally keeps me on this earth. But her bond with her Daddy is something very special, and I just thank God that I married a man who is such a loving, patient dad. I never met my own biological father, so it's an extra-special thing to witness their love."
– Alisha Morgan
Want to share a story about fatherhood? Email [email protected]