Father Figures: Cancer Free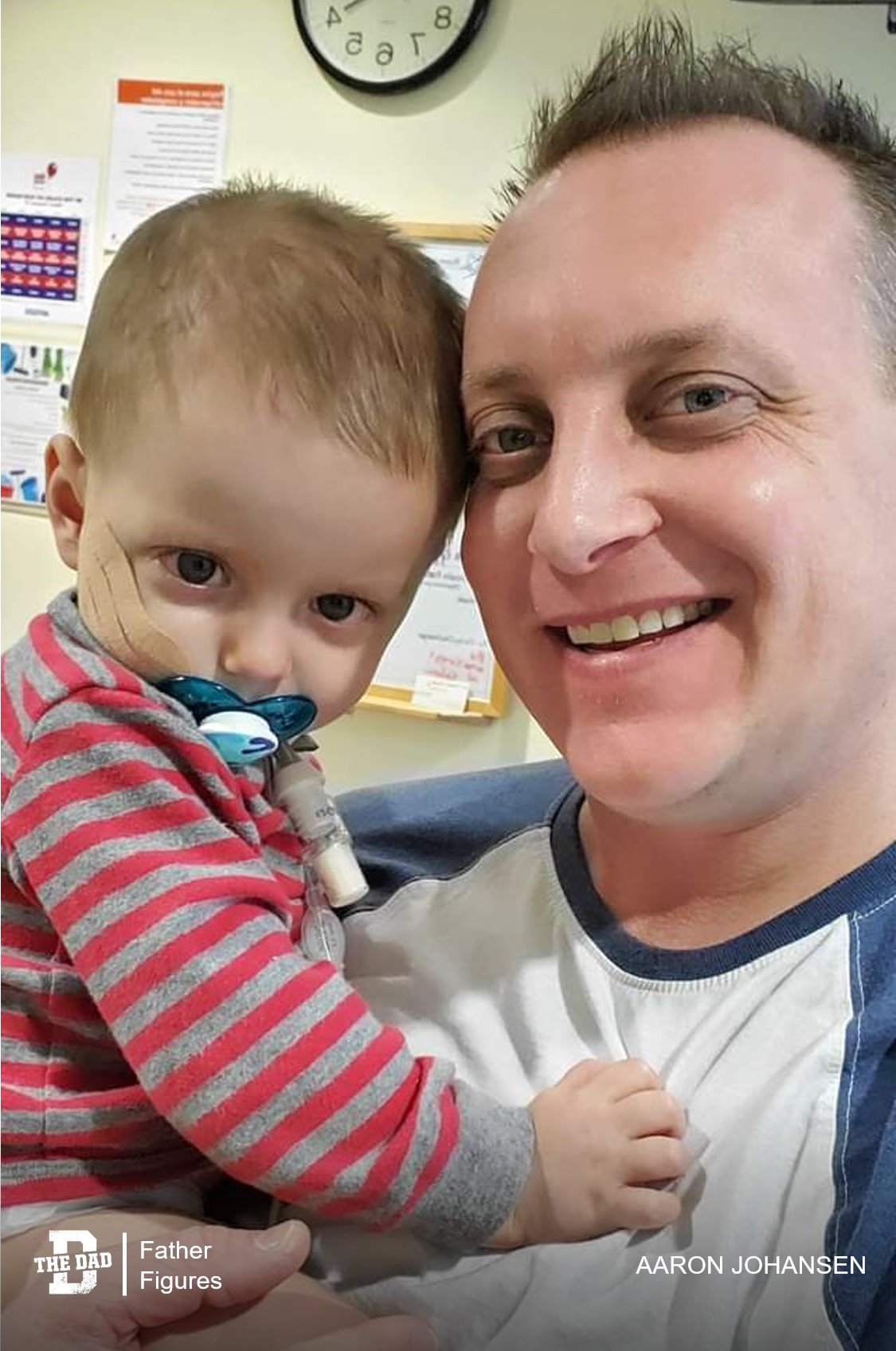 "My son August is an anomaly.
At 5 and a half months old, August was diagnosed with anaplastic ependymoma, an aggressive form of brain cancer that is extremely rare in infants. The tumor was found by chance after we took August in for what we thought was a virus
The tumor was wrapped around August's spinal cord and brainstem, and there were a lot of potential complications. He underwent a 14- to 15-hour brain surgery to debulk the tumor as much as possible and, miraculously, August tolerated surgery well and the surgeons removed a large portion of the tumor and sent it to pathology.
Since August's cancer was so rare in infants, a new treatment plan needed to be developed to control the growth of the tumor until he got closer to one year old.
August immediately began an aggressive treatment schedule consisting of several rounds of chemo and intense drugs. After four treatment cycles, the doctors performed another MRI and determined that the remaining tumor was above the threshold that they felt would be beneficial for his outcomes with proton therapy.
My son then underwent a second brain surgery to remove the remaining tumor growth. During that surgery, he suffered a brainstem stroke, making his recovery longer than anticipated. He had to spend 38 days in the ICU before moving to another floor for more recovery before he could start proton therapy.
August started proton therapy and continued to recover well during radiation. During the six-week course of radiation, he gained 6 pounds, started meeting milestones and began sitting up unassisted again. And now, August is thriving, cancer-free, and hitting milestones daily.
He will be two on November 30th!"
– Aaron Johansen
Want to share a story about fatherhood? Email [email protected]