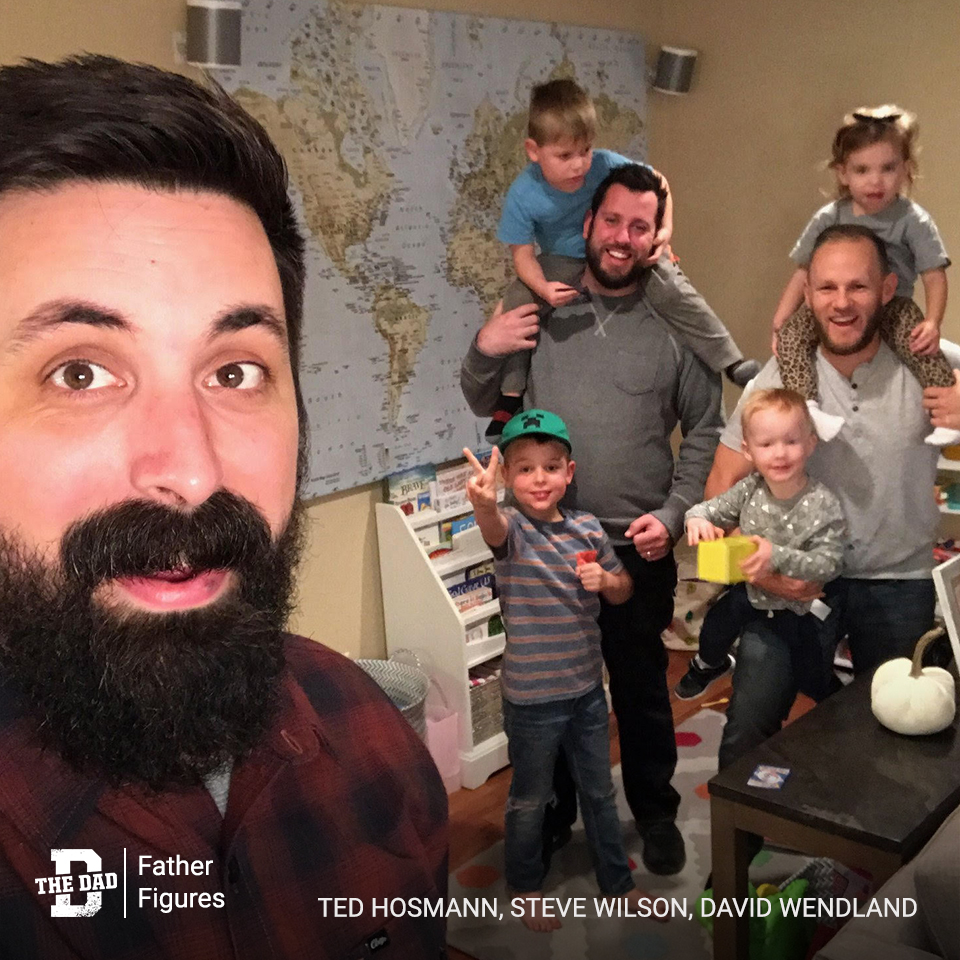 "It's always important to photograph such moments with the dads and the kids! To remember the moment? Sure, that's a bonus – but more importantly to let the wives know that we totally have it under control and can provide them with a few carefree hours of peace, wine and adult conversation with their friends.
Even though we're novice dads, we know it's important to let the wives get that time away to make the time they spend with us that much sweeter. Plus, what's not to love about talking tech and podcasts with pizza and beer while the wives get their night away at a Warriors game? Go Dubs!"
Ted Hosmann, Steve Wilson, David Wendland
Want to share a story about fatherhood? Email [email protected].