Father Figures: Dance Recital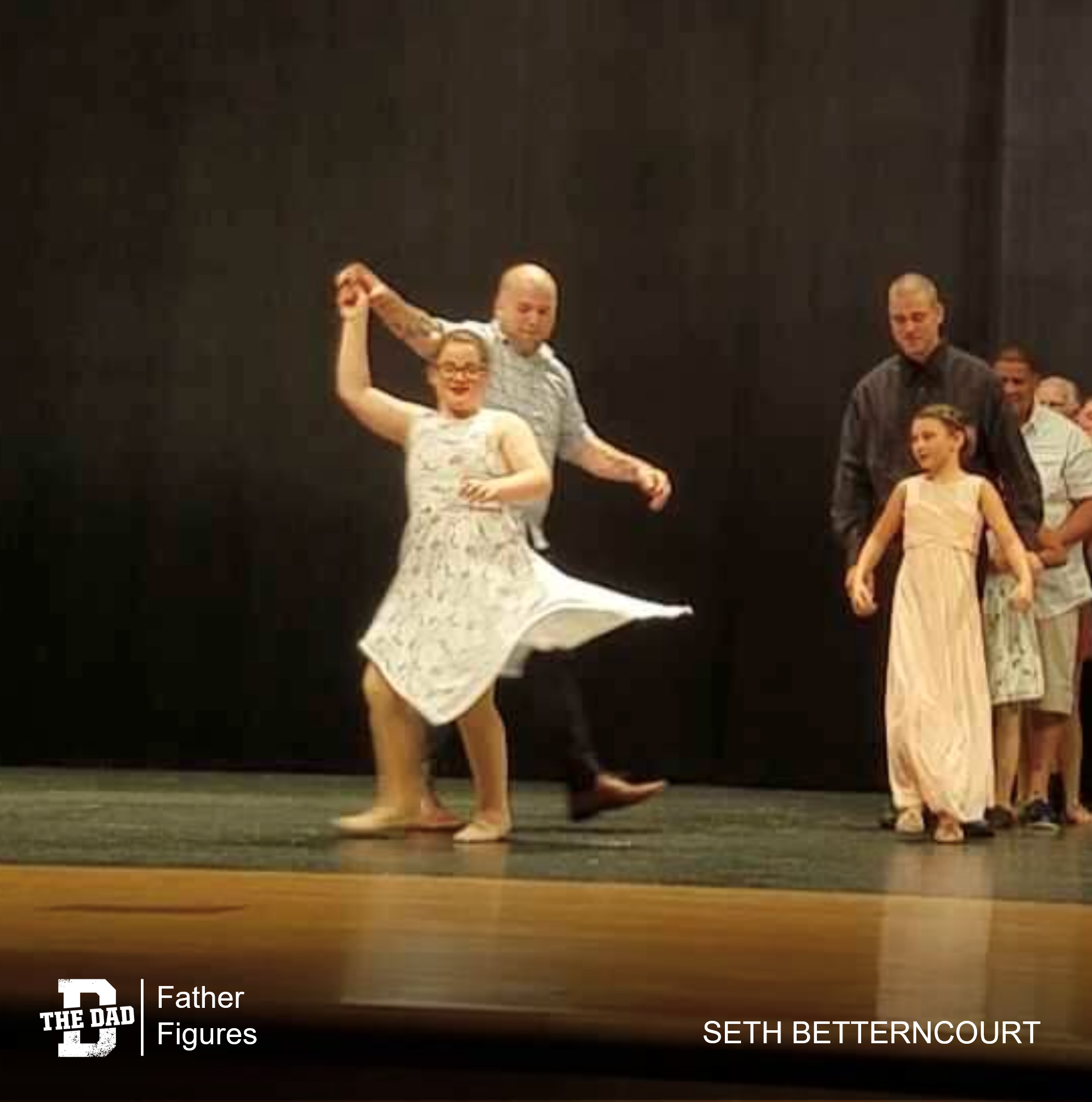 "Every dad hopes for a boy.
We want to pass our knowledge of 'male skills' down to them. Teach them to work on cars, show them how to throw a football, all the things our dads taught us.
When we are told we are having a girl, all those thoughts go away. For me I wondered, 'what will I do with her?'
I've never played with Barbies, I've never had a tea party. I had no idea how I was going to bond with this little girl or what memories we were going to create. I was both scared and excited for the unknown challenges.
When my daughter started at her dance school, they had a dance every recital that was the father/daughter dance. My daughter immediately signed me up, without my consent or knowledge. I got a phone call from her mom that night telling me that I was going to be in a recital and that I would have to take my own dance class with her.
Now this is the third year we have been doing it and we both love it. Her face lights up every time we get on the stage. We spend the four months rehearsing and laughing and the four minutes on stage smiling at each other.
I don't know how many good memories she will hold on to after I'm gone, and I don't know how many of the bad times she will remember either, but I'm almost positive she will forever remember the four minutes per year that we stare into each other's eyes and feel the amount of love we have for each other.
I hope she remembers that even though I can't dance, I stepped on that stage yearly to make her smile, and how much I love that she signs me up year after year, still without my consent."
– Seth Bettencourt
Want to share a story about fatherhood? Email [email protected]