Father Figures: Easier and Harder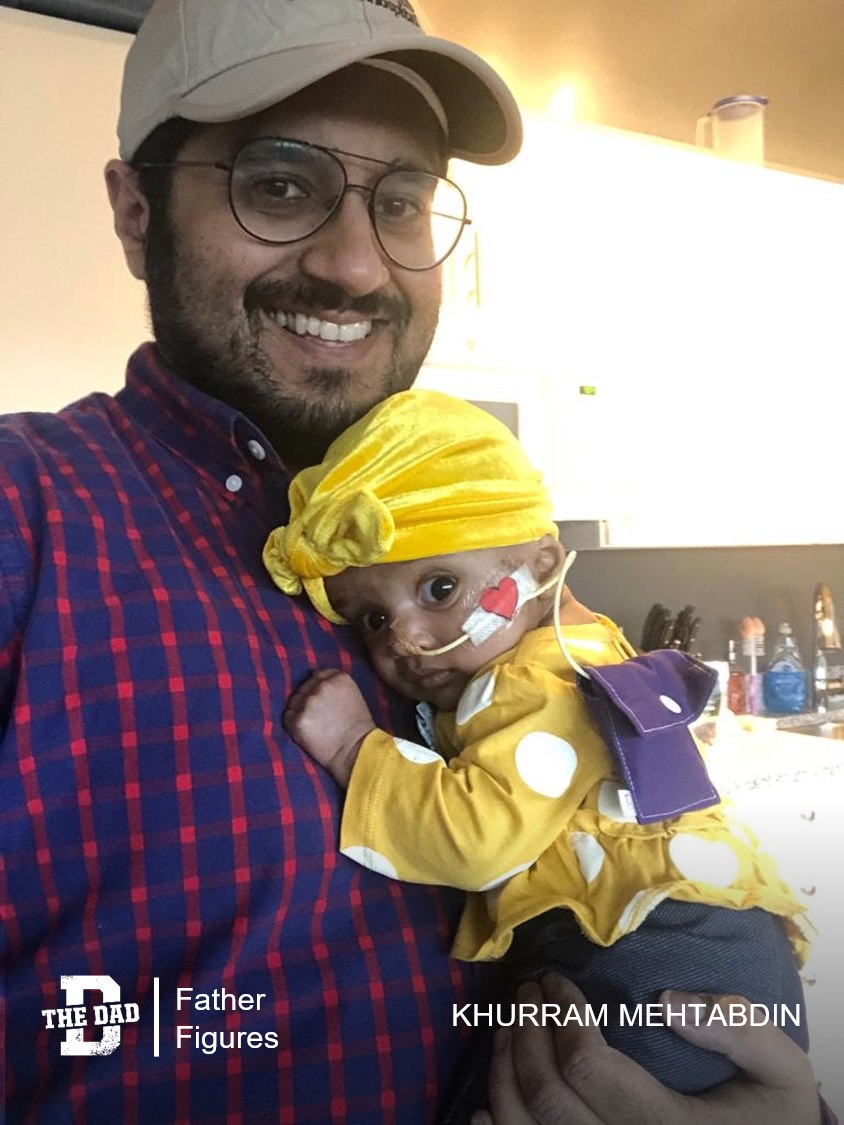 "My name is Khurram and this is my little angel, Imani.
Everything was story book perfect for the first five weeks of her life and then we got the worst news a parent could hear – she had a large brain tumor.
Within hours she had emergency surgery. Her surgery was supposed to be 8 hours, but the surgeons had to stop after four because she kept bleeding. She continued to deteriorate, we were given a prognosis of less than two weeks so we brought her home on hospice. We rushed her aqiqa ceremony, and friends and family flew in from all over the world to attend within two days notice.
When we hit rock bottom, St. Jude Children's Research Hospital in Memphis called and said they were flying us out ASAP as they are the only institution in the world with a protocol for her rare cancer and are giving us hope for a cure.
My wife and I dropped everything, got on that plane and the rest is history. She's on cycle 2 of her chemo, and a huge surgery is planned for next month to remove the rest of the tumor. She is improving drastically and looks incredible.
People ask me and my wife if it's easier or harder for us since we are both doctors. It's easier for us because there's a lot we know. It's harder for us because there's a lot we know.
But right now, the three of us are together in Memphis, 1500 miles away from home without any other care in the world except each other. Humbly asking everyone for prayers as we continue our journey."
– Khurram Mehtabdin
Want to share a story about fatherhood? Email [email protected]