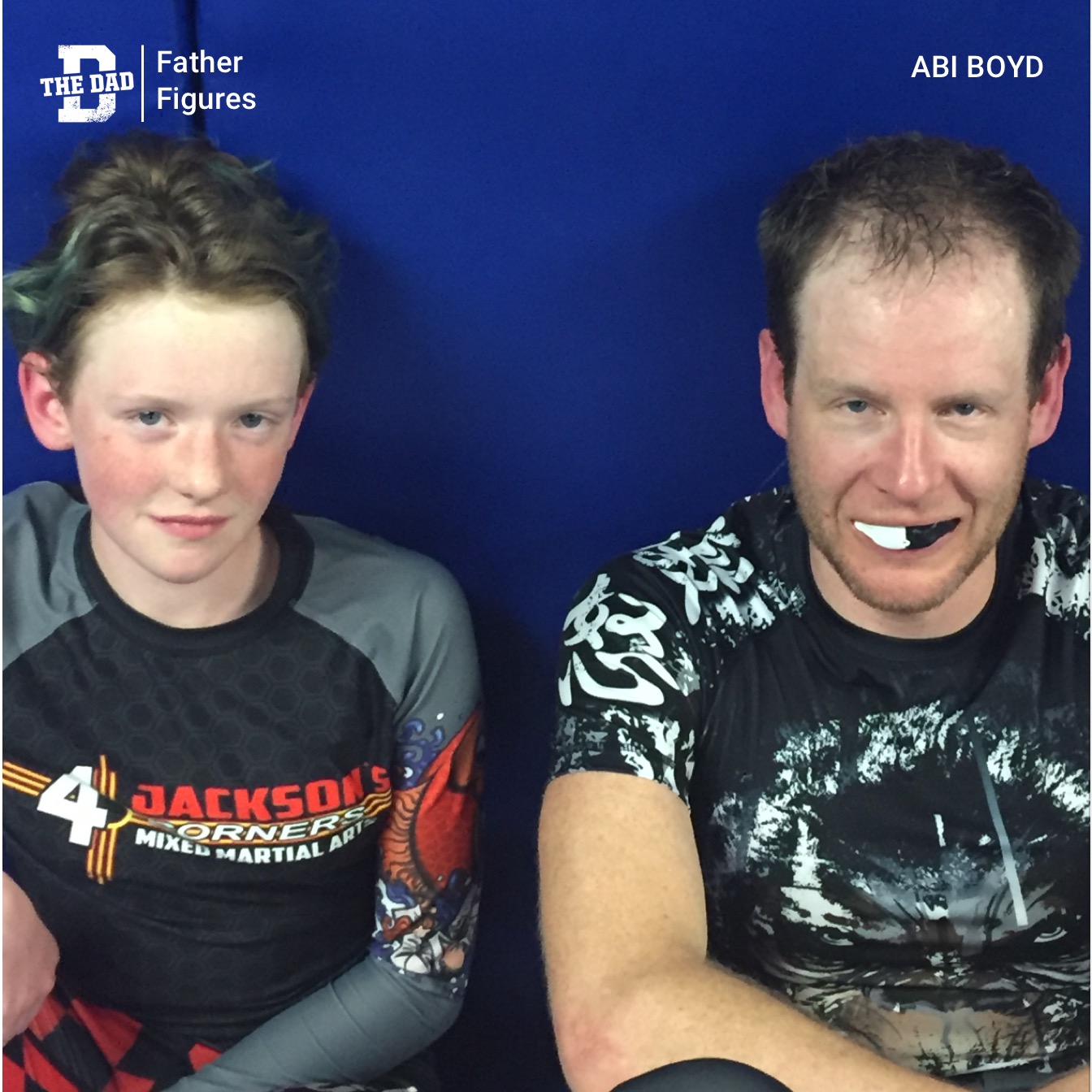 Credit: Abi Boyd
"For most, the bond shared between a father and daughter is based on attending dance recitals and 'subtly' meddling in her love life. But with me, the relationship between my dad and I comes from not-so-subtly punching until our knuckles are raw, and choking people unconscious.
When I was about 10 years old, my dad told me that I would only think he was cool for about a year or two longer. This just so happened to be the year that we started getting into MMA. The first time I sparred in open mat, I got punched in the face and body slammed. It knocked the wind right out of me along with my motivation. That night, as I rode home with my dad, I confessed that I didn't think I wanted to continue. It was hard and it hurt and it made me feel helpless.
He responded, 'Abi, if this was easy, everyone would do it. Do you know why I want you to do it?' I shook my head.
'Because if you get hit by some dude in a safe, controlled environment, then if some dude hits you in real life, you won't be helpless; you'll hit him back.' I thought about this for a while. I liked the idea of being able to kick someone's butt.
I went back to class the next week, and the week after that. I was hooked. My dad was right. (Shh, don't tell.) Whenever we'd practice at home, I'd always ask my dad a dozen questions, to see if he could teach me what he had learned in the adult class that day. I think I was kind of annoying. Seriously, I'm surprised he still thought I was cool. He was there for me throughout all of my belt tests, and made it much less nerve wracking.
Then came the first test of our skills. We signed up for Grapplefest.
My dad and I each entered. As we drove to the competition, my dad kept saying, 'Ok Abi, just remember to have fun and try your hardest, and that you might not win. Just be a good sport no matter what happens.' I kept that statement locked in my mind, as well as trying to focus on not dying. Neither of us knew what to expect, and both of us were nervous. Somehow we both ended up taking first place (both submissions by triangle choke, not to brag). We spent the night partying, and stuffing our faces with fondue.
Now, we go to class together as often as we can. We practice at home in our garage with our three dummies, punching pads, wrestling cage (does that sound obsessive?), and a little something we call beast mode. It has given me a new confidence and created an unbreakable bond. We have inside jokes, we love the struggle, and at the end of the day, I still think he's cool two years later. So cool I even sometimes subtly clue him in on my love life. But I have to keep him humble, so I choke him unconscious once or twice a year."
Abi Boyd, Age 13
Want to share a story about fatherhood? Email [email protected].