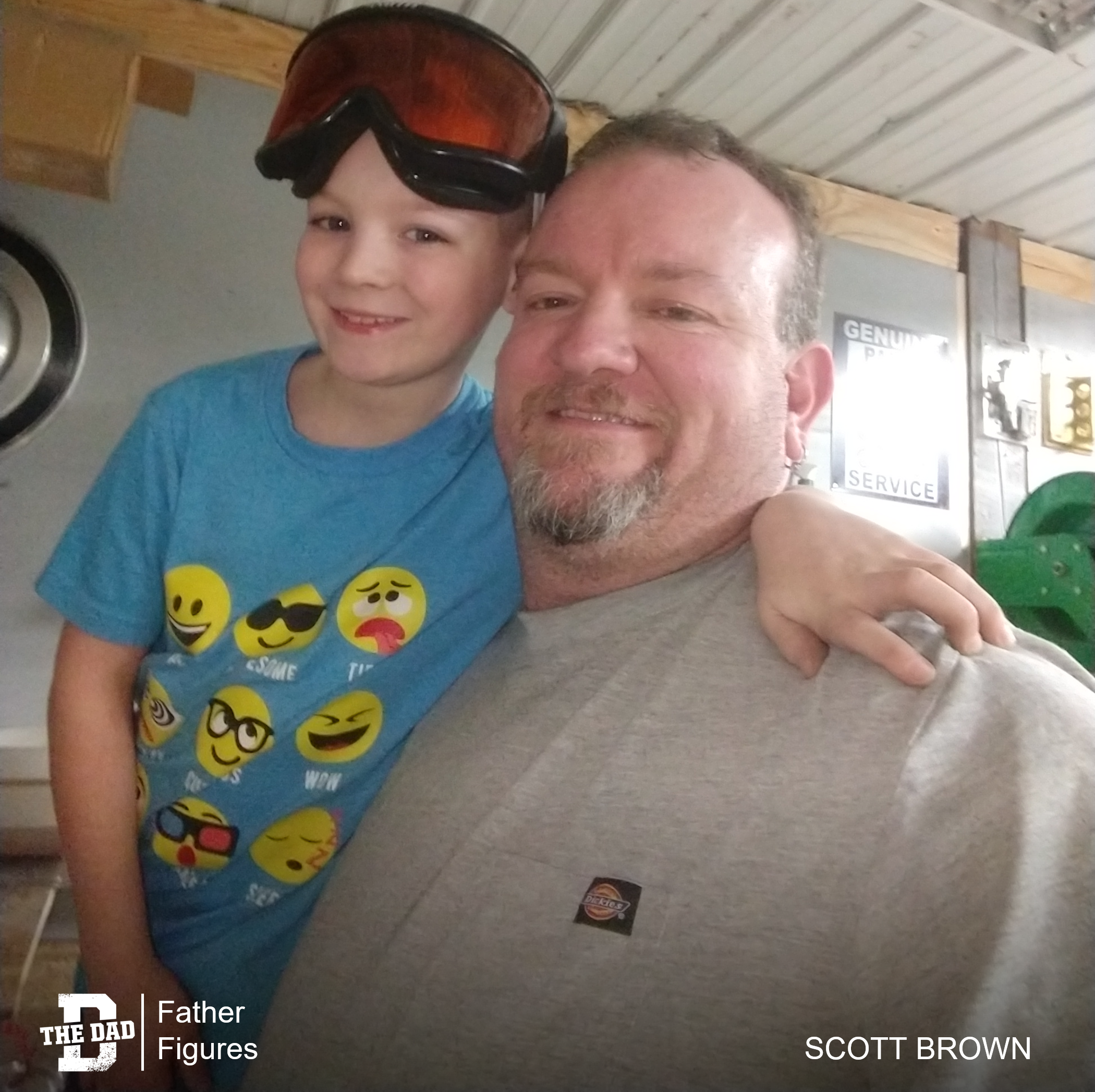 "I grew up, dirt poor, raised by a mother that had us four kids by the time she was 21. She hounded us about not having kids early. I decided early on that I NEVER wanted kids. I got two divorces because I wouldn't budge on having kids.
I met my current wife when I was 32 and, as before, once we started getting serious I explained that I was not the one for her if she wanted kids. She assured me that she could not have kids. It was a match made in heaven.
I was a truly selfish prick, no one got to me. I drove a new mustang GT, had a Harley Davidson vrod, hot tub, pool, etc… I was living the 'good life.'
Then, in the spring of 2010, we quit smoking and started running. I just started a new job in June and one day shortly after starting the new job I get a text that says 'don't call just come home.' When I got home she was standing on the porch. She had the funniest look on her face. I now know it was a look of fear and excitement. She says 'I'm pregnant.' I froze externally but freaked internally.
I told her to call her doctor and schedule an appointment; we wouldn't stress it until he gave the final word. She had called and he couldn't see her for 6 weeks. That wouldn't work for me.
Oddly enough through our running program we got to know a lady that was married to a fertility doctor. I told my wife to call her and ask if he could just verify the pregnancy, I'd pay cash to verify.
An hour later the ultrasound verified that my life would never be the same again. I have never been so scared in all my life (still am), the Mustang went from my pride and joy to the biggest liability. I had to sell it, NOW. My wife, being the wonderful women she is, fought tooth and nail to prevent me selling it. I won that fight.
My son turns 8 this March and has been the biggest blessing. I miss the Mustang but not the huge payments. But now my son and I get to go do stuff together, riding snowmobiles and camping and father son trips. I love it."
– Scott Brown
Want to share a story about fatherhood? Email [email protected]