Father Figures: Fragile and Small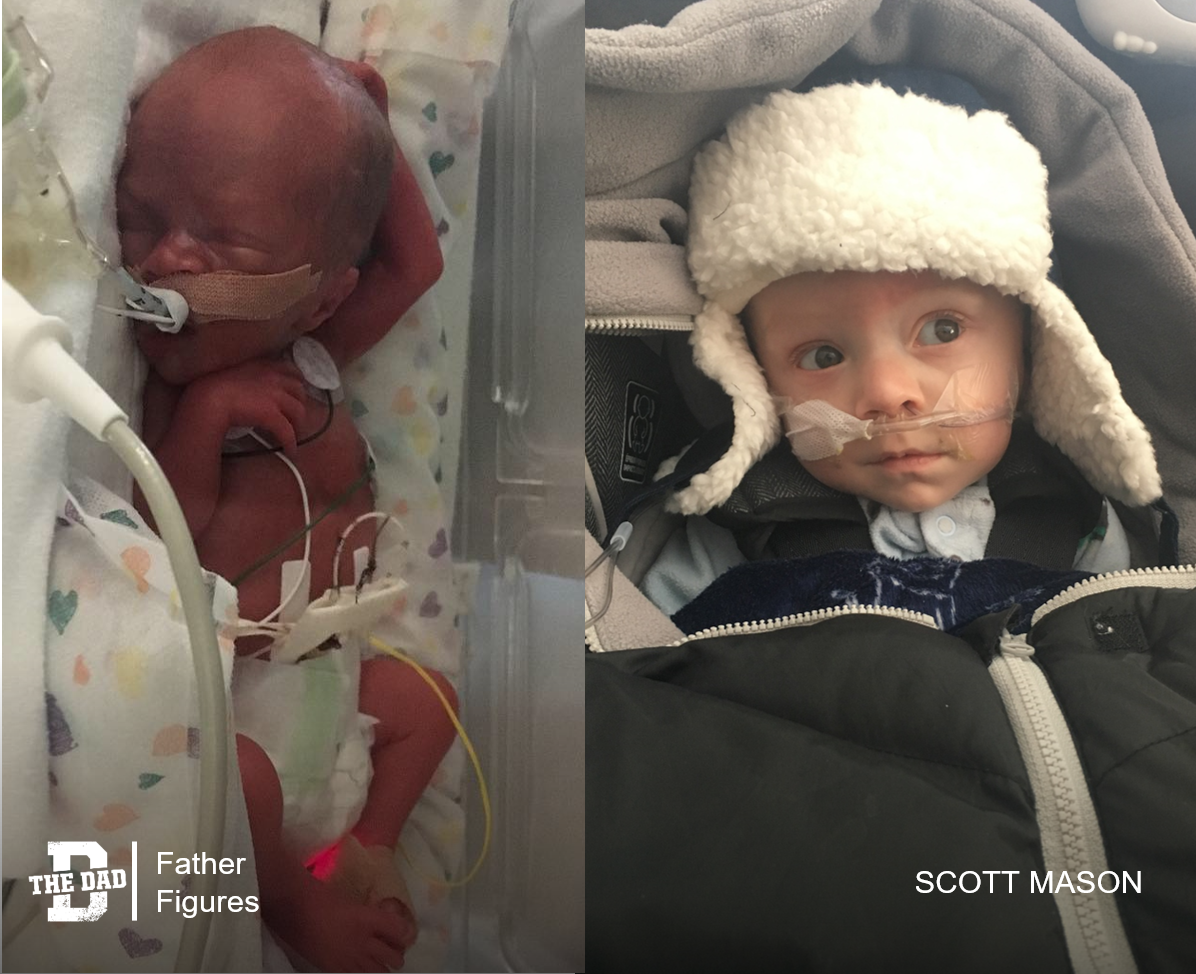 "After getting married to my second wife in October of 2017, we decided to try to start a family (neither of us had children yet). Right before Christmas, we found out that my wife was expecting!
Her pregnancy was not an easy one. Multiple trips to the doctors with many different scenarios of what we may expect when our child was born. Very scary few months for both of us.
Flash forward to June 9th, 2018 when my wife wasn't feeling well and thought she was having heartburn. We went to our local hospital just for precaution. Three hours later, she was in an ambulance to the city (2.5 hrs away); she and the baby were in distress. Minutes after arriving at the hospital, 11 weeks before his due date, our son Brody was delivered via emergency c-section.
He weighed 2 lbs and 1.5 oz. I've never seen something so fragile and small in my life.
A week later, on my wife's 32nd birthday, she was able to hold him for the first time. The first day I got to hold him? Father's Day! After many ups and downs over the next few months (193 days total), we were able to finally bring our son home, two days before Christmas 2018.
Our little guy is still small for his age and is currently still on oxygen support but has turned into quite the little character and progressing very well.
No matter how bad of a day I have or the mood I'm in when I get home, his smiling little face changes everything for the better."
– Scott Mason
Want to share a story about fatherhood? Email [email protected]