Father Figures: From Preemie to M.D.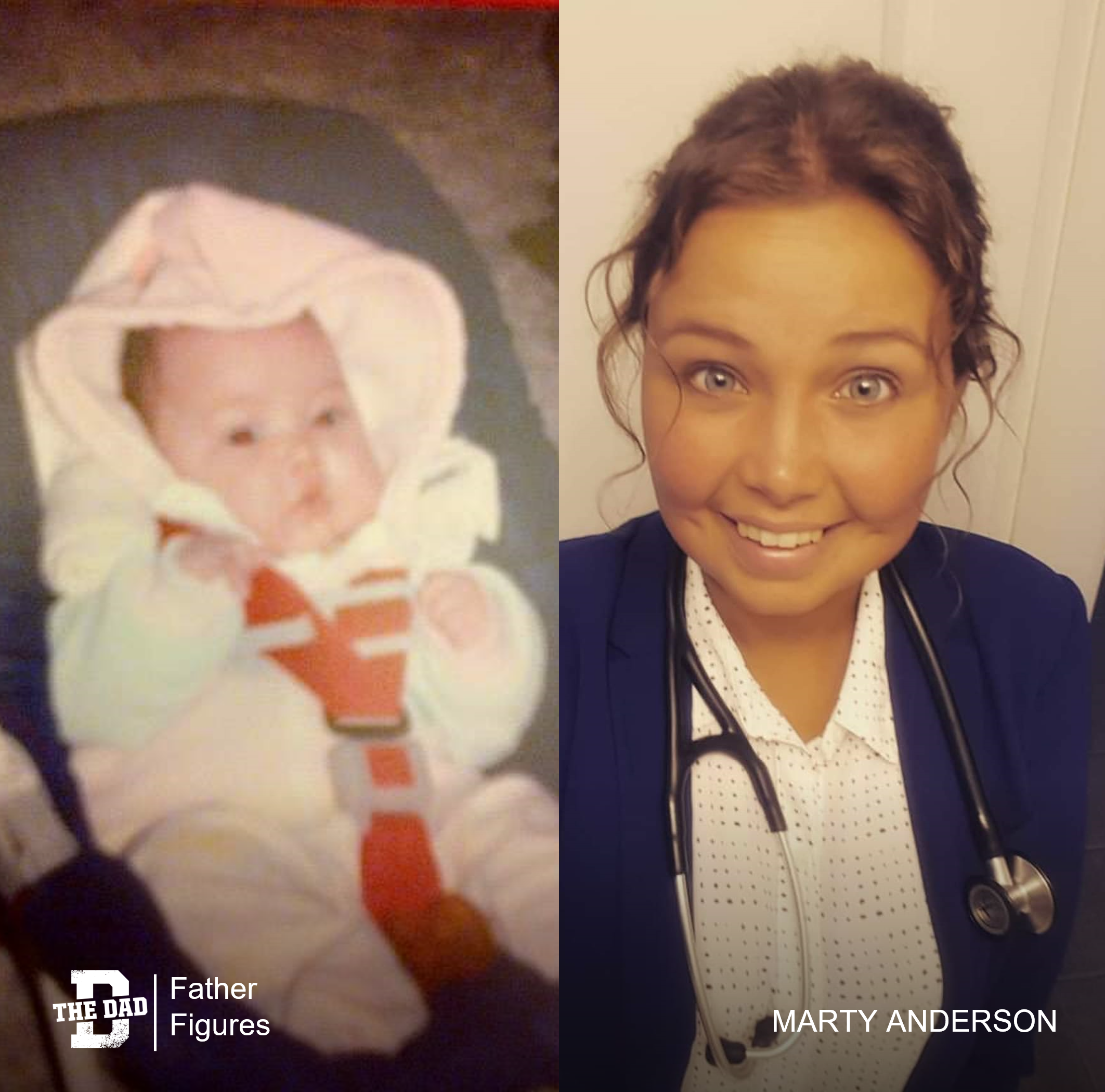 "I remember when our little Kirsten was born early.
She was right around 5 pounds and her little lungs weren't quite up to the task of being called into service ahead of schedule. I remember the absolute joy of seeing her for the first time, quickly followed by the anguish of having her whisked away from us. I had no idea what the next few months would bring: victories that brought tears of joy followed by setbacks that made me scream "why?"
Emergency flights to Vancouver.
The unbearable heartache of being sent home for Christmas without being able to bring her with us.
The helpless feeling knowing that I had to put all of my hopes and dreams in the doctors hands.
I remember the pain of watching her in a little oxygen chamber, unable to hold her, unable to make it all better.
As a parent it feels like your only job is to make your baby safe, and here I stood on the very first day, the very first shift of my new task and I couldn't do it. I was helpless. I was failing at the only job that mattered at that point.
But it turns out I wasn't failing. Just staying strong and believing that everything would be alright was its own victory.
The job description had temporarily changed for a while is all. And when that little ray of sunshine does break free of the clouds she will shine brighter than you ever imagined possible.
My daughter, who was born 8 weeks premature, is now in her 4th year of med school and will be a doctor in six months."
– Marty Anderson
Want to share a story about fatherhood? Email [email protected]