Father Figures: Fuck Cancer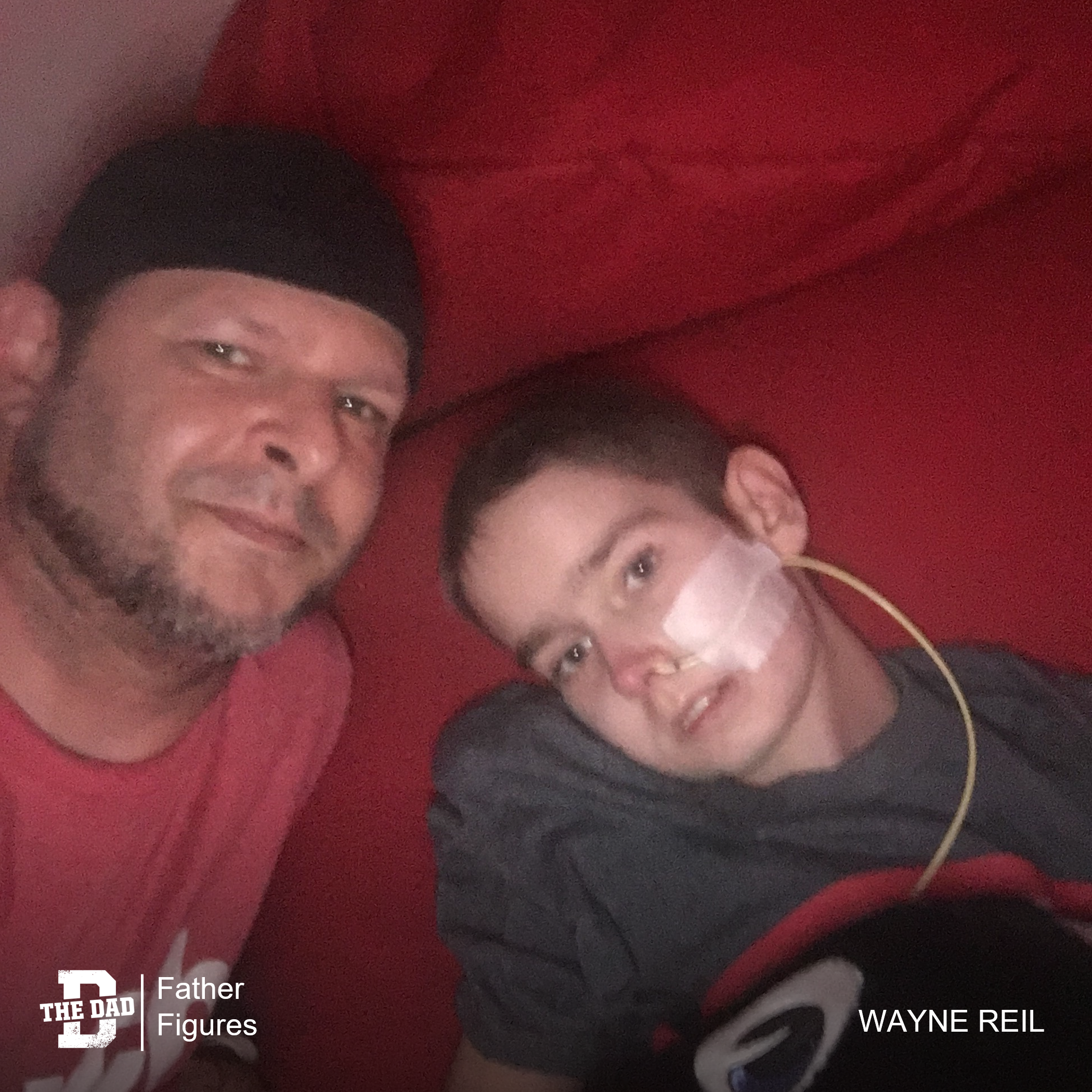 "Three years ago, my 9-year-old son was taken to the hospital with unexplained seizures.
He had never had anything more then a sniffle in his whole life. After an MRI, the local hospital basically said it was a misfire in his brain that was causing the seizures. Later that night, we were advised we were being transferred to Sick Kids Hospital in Toronto, Canada. Three months, after multiple tests, blood work, and MRIs, finally a biopsy concluded that my baby boy had stage 3 gliomatosis cerebri, a very rare form of brain cancer.
We spent the next three years in and out of hospitals, for weeks and months at a time. Hundreds of doses of chemo, 47 rounds of radiation, and more blood work and procedures then I can even remember. But not once during those three years did I ever miss an appointment with him, and was always by his side. How could I not be?! This was my son, my best friend.
Sadly on August 13, 2018, my son was no longer able to fight any longer and he passed away. He fought so hard for the last three , he lasted two years longer then the doctors ever have him.
Enjoy every minute you have with your children. Whether they are being good, or bad, or driving you crazy, because you never know when that time can come to an end. Cancer doesn't care how much you love your child, and nowhere near enough is done by the government of any country to help this!
#TeamAidanForever!
Daddy misses you every second of every day, Monkey, and I love you more then you could ever know."
– Wayne Reil
Want to share a story about fatherhood? Email [email protected]