Father Figures: Happy Again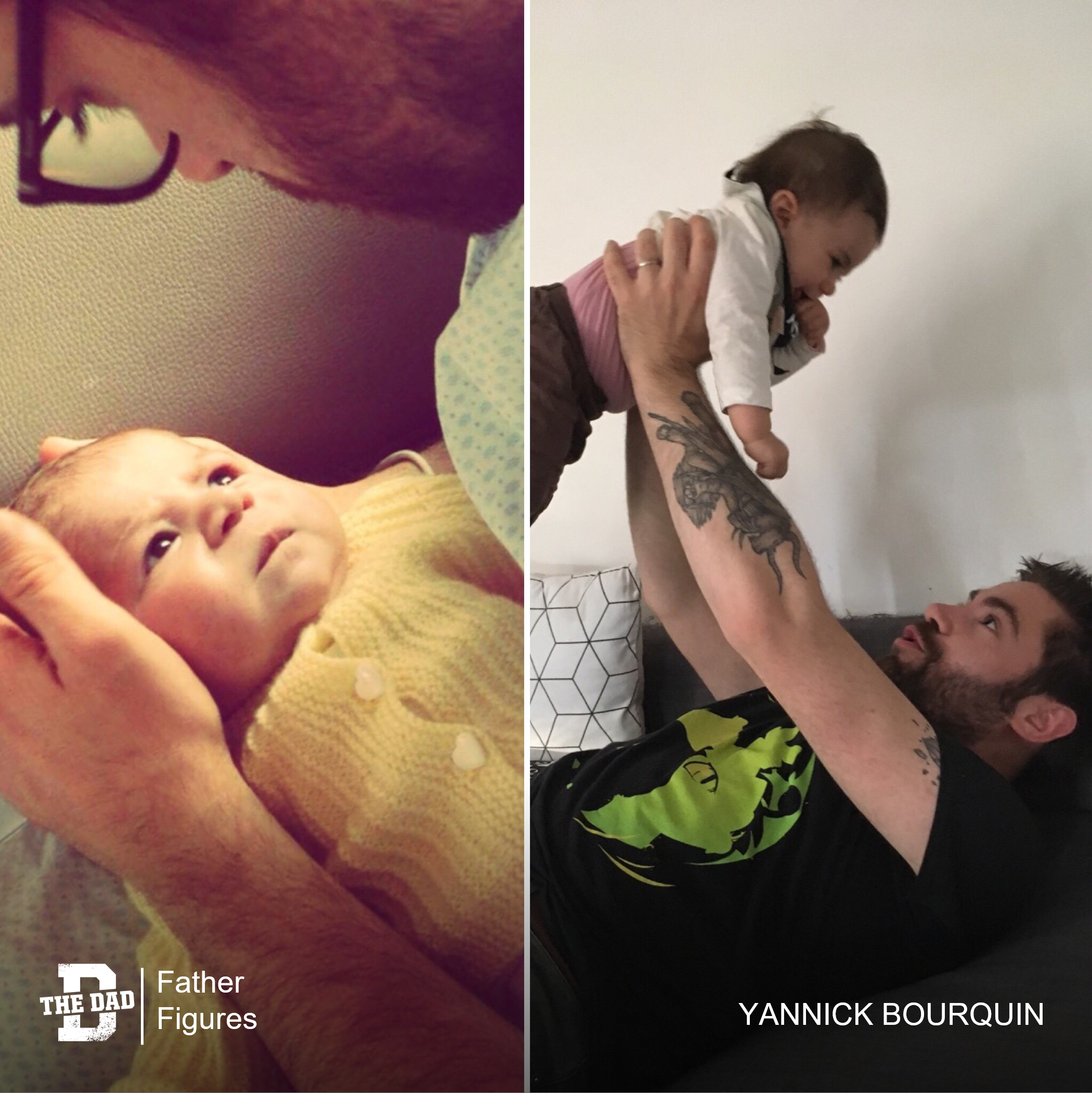 "Noémie and I always wanted kids. It was the obvious goal of our relationship, which started in 2006. We thought it would be easy and straightforward. Noémie became pregnant in 2014, six months after our wedding. But nothing went as expected.
We learned that Gabriel, our unborn son, had a severe heart malfunction. If we decided to continue the pregnancy, we could try a 3-stage heavy-heart surgery, which could potentially allow him to live up to 20 or 30 years.
We wanted to meet him. We wanted to see his face, to hear his voice, to touch his skin. And above all, we didn't want to live our entire life wondering what would have happened if we had given him a chance. We turned down the offer of interrupting the pregnancy.
Gabriel is born in January 2015. 6 days after his birth, he went through the first stage of the surgery. He did it. But later on, his heart turned out not to be strong enough. At the age of 46 days, Gabriel became an angel.
Our lives became nightmares. Finding the strength to get out of bed each morning was next to impossible. But we fought, and we patiently learned how to live without him. Day after day, week after week, month after month, we found ways to honor his memory, and to grow stronger.
Today, I can tell for sure that Gabriel made me a better person, less selfish, stronger, more empathic. I'm so proud to be his father. In only 46 days, he taught me more than anyone could do in a lifetime.
Just as I thought that no one could be as incredible as him, Noémie was pregnant again, one year after the death of Gabriel. In December 2016, I became the father of Ariane, a little girl full of life and energy!
She just never stops playing, exploring, talking, jumping… She laughs when, as a joke, she puts on her mothers' shoes; she complains if I'm not wearing the "stormtrooper t-shirt" (she pronounces it "stormkooper"); she cries if I don't let her eat by herself… And every morning, I'm awoken by her little voice. "Elle est réveillée petite fille !" ("Little girl is awake!") as she's hungry for new experiences.
When I lost my son, I wondered how I could be happy again. When I held my daughter in my arms for the first time, I wondered how I could be sad again.
I've been the proudest and happiest father ever since."
– Yannick Bourquin
Want to share a story about fatherhood? Email [email protected]