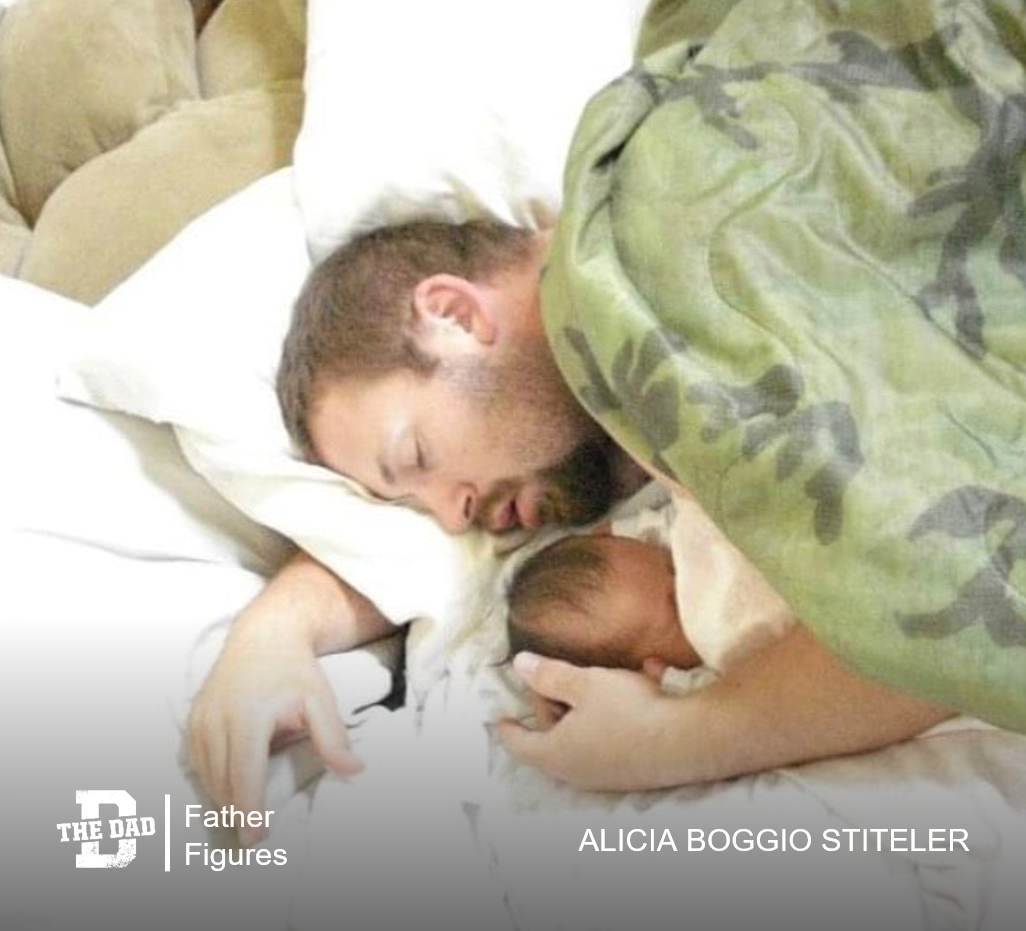 "When Myla was born via surprise c-section in June of 2010, I developed severe post partum depression and anxiety. I couldn't breastfeed or even get out of bed some days.
Michael was a young father with no dad experience at all. Perhaps his Army training and time in Iraq prepared him to spring into action so quickly.
He mastered diaper changes with no problem and is still the only dad I've ever known who got up diligently hour after after for middle of the night feedings. He said it was because the military had accustomed him to waking up frequently in the night to do whatever was asked of him and comparatively, this was a labor purely of love.
This is my favorite photo of them, a sight I'd wake up to often after a long sleepless night: the two of them cuddled under his Army blanket aka 'Woobie.'"
– Alicia Boggio Stiteler
Want to share a story about fatherhood? Email [email protected]