Father Figures: Heart Trouble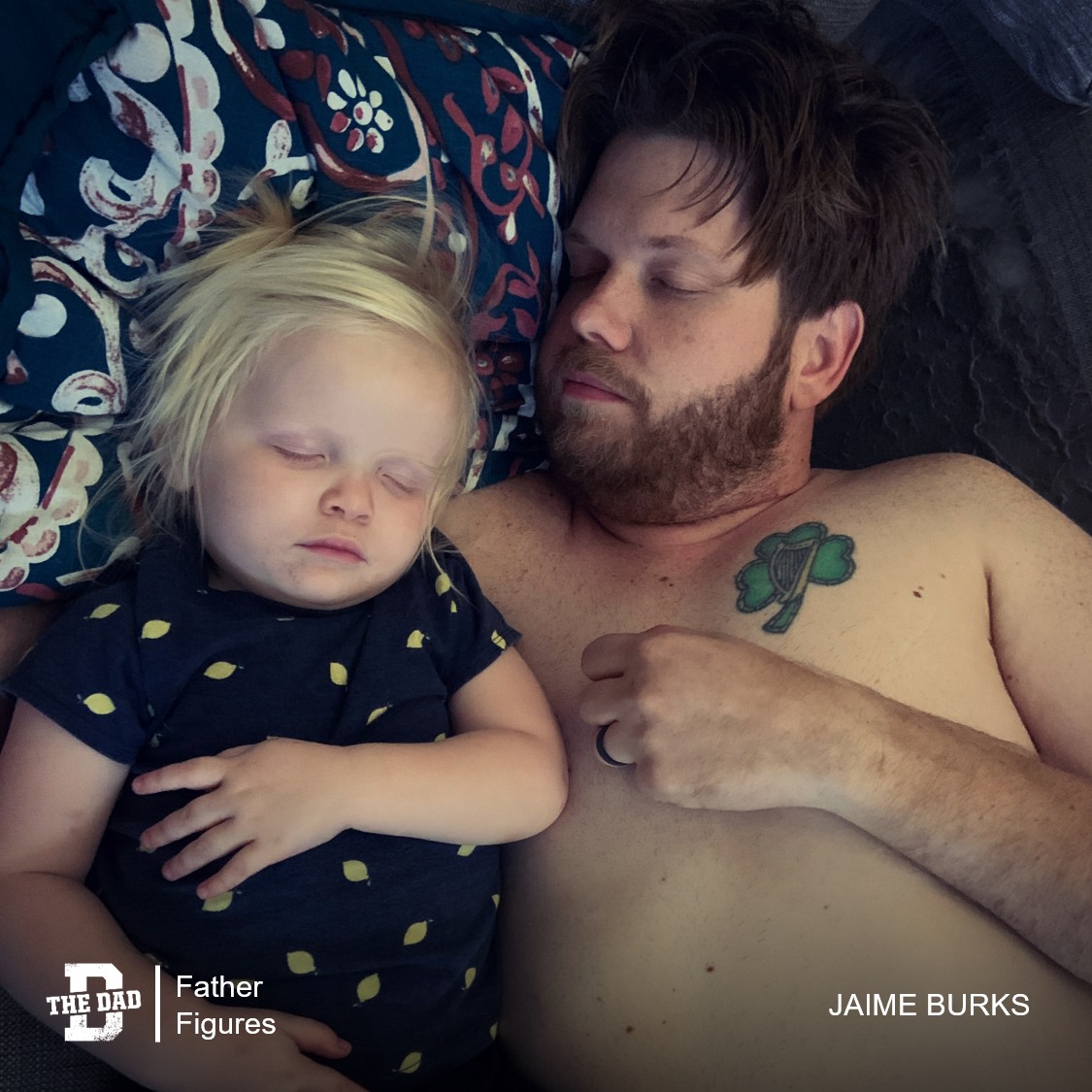 "My husband and I met in high school and have been inseparable for over 15 years. We also have a beautiful daughter who just adores her Dada.
Just before my daughter turned two, my husband started having heart problems. He started to feel worse and worse as each day passed, and we started to get more and more scared.
Then, just a few weeks into his heart issues, I became pregnant with our second child. We had been trying for over a year to have another child so the news came with a mixture of joy and fear for the future of our family.
The next three months were filled with doctor appointments, tests, medication after medication, lots of medical bills, and so much anxiety and uncertainty. Between him feeling miserable and me being pregnant, we were in survival mode. My daughter ate a lot of Uncrustables throughout those difficult months!
After one failed heart surgery, he underwent a more extensive procedure. To our immense relief, it was finally a success!
Throughout all of this, my husband worked his job (outside in the Florida heat!), he grocery shopped, he played with our daughter, he mowed the yard, cleaned the kitchen, and took out the trash. In a time when he was feeling completely miserable and terrified whether or not he would even make it through this, he persevered and carried on with life as normal. I still don't know how he managed it.
His heart condition can come back at any time. It's always in the back of our minds, but I am just so grateful that he is still here and met his son, who was born this July. I thank God everyday he is able to be the amazing dad that he is.
He works so hard for our family everyday, no matter what. We are so thankful for him everyday. He is truly our superhero!"
– Jaime Burks