Father Figures: I'll Be Happy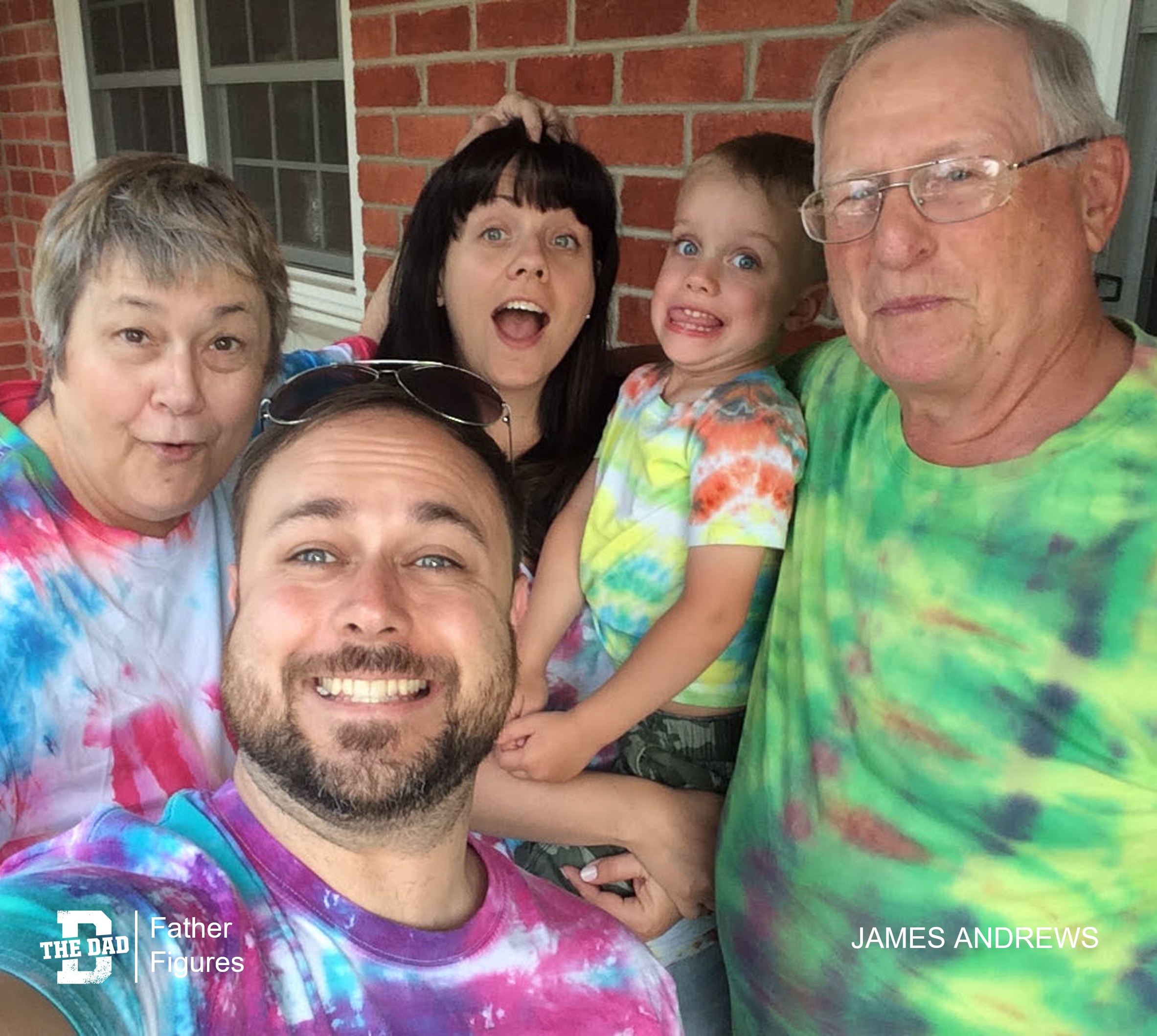 "When I was young, my dad would say 'I could live in a trailer in the woods without any money; as long as I have my family, I'll be happy.'
When I was nine years old, Dad handed his dinner to a friend of his in need. They'd worked together at the fiberglass plant, before it ad closed down earlier that year. We didn't have much and our trip to get take out was a special treat for me because I was having a rough day and Dad wanted to cheer me up. I felt so sad he had given his food away and I was eating alone, but he told me that the man he had helped needed more than he ever would and he could eat when he got home.
When I was a little older, my dad was a truck driver, and I remember complaining that we never took vacations. He worked all the time. Summer vacation was fine playing outside but my friends would all have somewhere to go at some point. One morning, against my mother's wishes, my dad threw a sleeping bag and a tent in the back of the car and he and I left to go camping. We saw deer and played in sand dunes. It was the only camping trip I ever had but it was fantastic.
In college, I was scraping by on student loans, working nights and going to school during the day. I was very depressed. It was especially hard during the summer. My parents didn't have money to help and I wouldn't have asked even if they did. I ate no-name white cheddar mac and cheese twice a day 'cause I couldn't afford anything else. One weekend, I talked to my dad and I could tell he sensed I was having issues. The next morning he made the trip down to visit. He took me to the driving range and we played put-put and went out for dinner. Before he left, he handed me 100 dollars. It was really a turning point for me that day.
Since then, I've seen my parents through hard times and great times. My dad is more popular and happy in his retirement than I've ever seen him. He's an awesome grandfather and I wish we could spend more time together. Now, with my own family, we have traveled the world together, my son is spoiled beyond belief, and we never eat no-name white cheddar mac and cheese.
I feel like as spoiled as my son is, he is a good person, and that's what's important. As much as we vacation and enjoy life, we work hard. Most importantly, as happy as we are in our lives together, we could live in a trailer in the woods without any money.
As long as I have my family, I'll be happy."
– James Andrews
Want to share a story about fatherhood? Email [email protected]