Father Figures: In His Last Seconds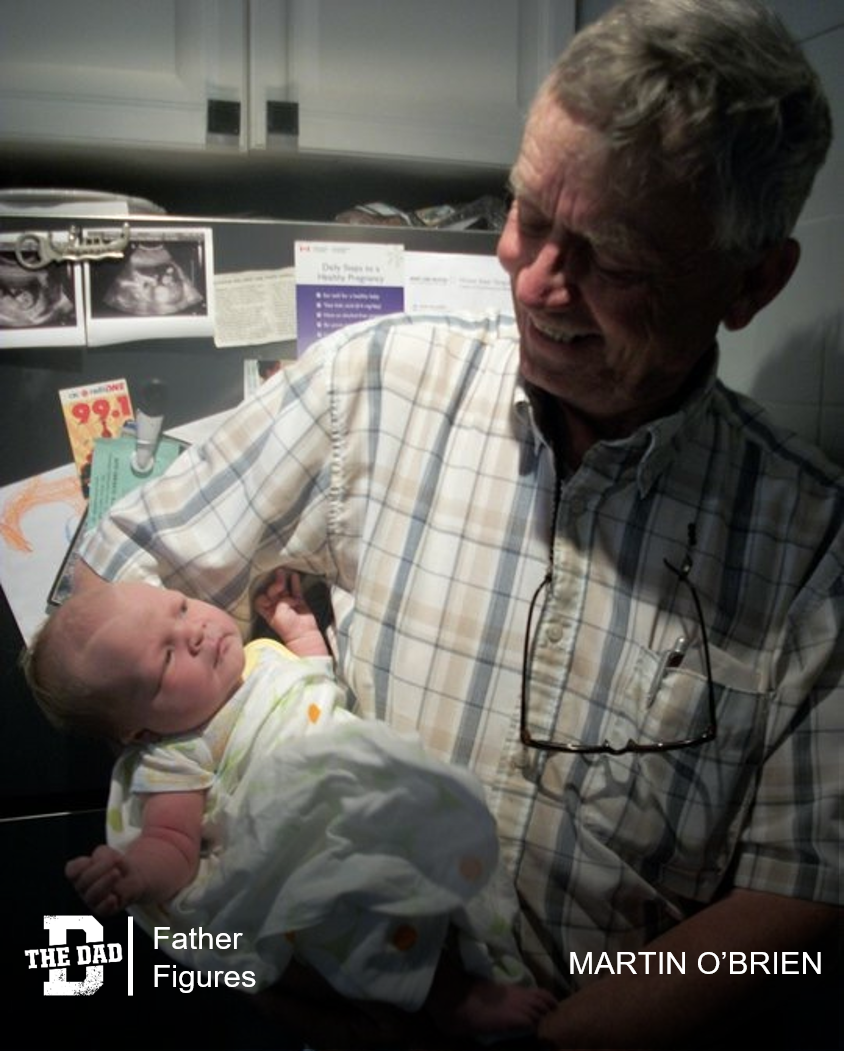 "My parents divorced when I was 11 or 12, and my dad had a hard time for about ten years after that. He got his life back together, found love again in remarriage, and became a great help to many who struggled with addiction like he had.
I always kept in touch with him, and he was a kind grandfather to my daughter Maisy when she was a baby.
The last time I spoke with him was by phone on Fathers Day, 2012.
We caught up, and told each other how proud we were of each other, and just before we hung up, I swore him to secrecy with the information that my wife was expecting our second child. He went so quiet, which was unlike him, congratulated us in a hushed voice, and told me I was a good dad.
He had a hemorrhagic stroke out of the blue a few days later, and died on the spot. I never got to introduce him to his grandson Wilt, but can always hear his voice saying his name, and I know what he thought of in his last seconds – his family."
– Martin O'Brien
Want to share a story about fatherhood? Email [email protected]