Father Figures: Just as Much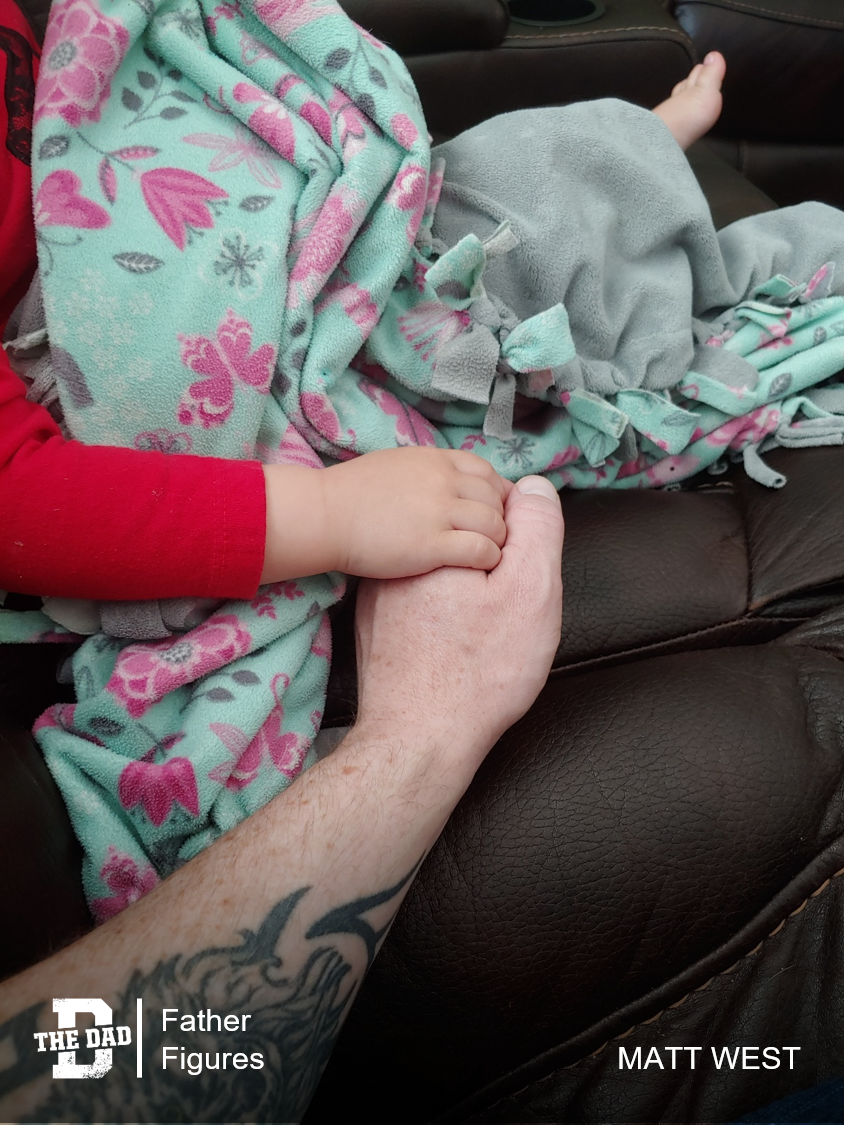 "Toddlers are…interesting to say the least. My daughter can be the personification of chaos some (most) days. I'm still learning to be a good father while life continues to pound away. Sometimes I forget she's looking to my wife and me always for everything and we need to be her shelter, her love, and her guidance.
Sure she likes to get on our nerves because it's a game at times, but she loves us just as much as we love her. It's in these moments, like the one pictured below where she held my hand unexpectedly, that no words can truly describe the feelings you have as a dad of three daughters. Yes – three.
When I met my wife, she had two daughters, ages 10 and 12. It's so different, though, when experiencing things from the start. Our two older daughters are teenagers now, and that's a whole other set of emotions. But I wouldn't trade my family for the world."
– Mark West
Want to share a story about fatherhood? Email [email protected]