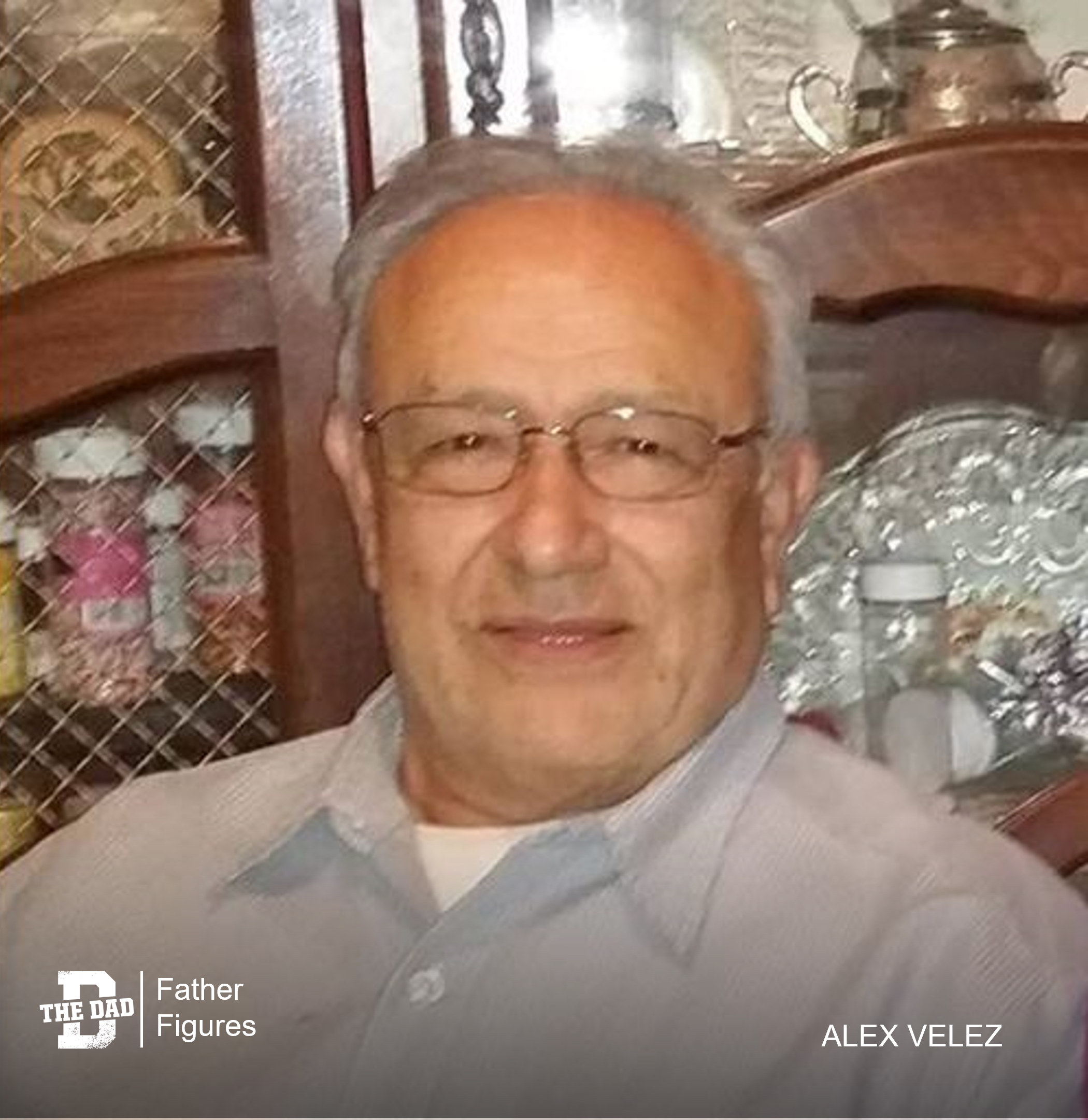 "This man married my mom when I was very young.
I was born in Mexico; both my mom and dad are Mexican as well, and when they left the country they each took their own path.
My mom and dad worked two jobs to try and send my grandparents as much money as they could. They would to make sure I was always in a situation where I had all the love and care in the world. All in all, they were great parents.
So my mom is in the US, with no family, and here comes this amazing man. Strong-willed, smart, hard-working, and a very "by the book" kind of guy.
They married and started a family, and I didn't meet him until my first sibling came around. By that time, I was four or five years old.
He took me in like I was one of his own. Yes, he yelled at me, he disciplined me, and even gave a hard tug at my arm here and there, but never without a reason. He was stern and firm, but always with the right thought behind it all. He was tough but he was fair, and most importantly, he was incredibly patient.
Lately, he's gotten a lot softer with his grandkids (which parent hasn't?). He laughs, he makes jokes, he's still grumpy sometimes, but he always does things the right way. He's almost 80 and still works around the house, making sure my mom is well taken care of, and with him, it's always a learning moment.
Now, as an adult, I can only strive to be half the man he is. He's been an inspiration to me as a stepdad. And now that I'm a stepdad myself, I understand more and more why he was the way he was.
He is the reason I'm okay with being a stepdad, and again, I can only strive to be half the man he is.
To other people he may be my stepdad, but in my eyes, he's always going to be just "Dad."
– Alex Velez
Want to share a story about fatherhood? Email [email protected]