Father Figures: Like a Champ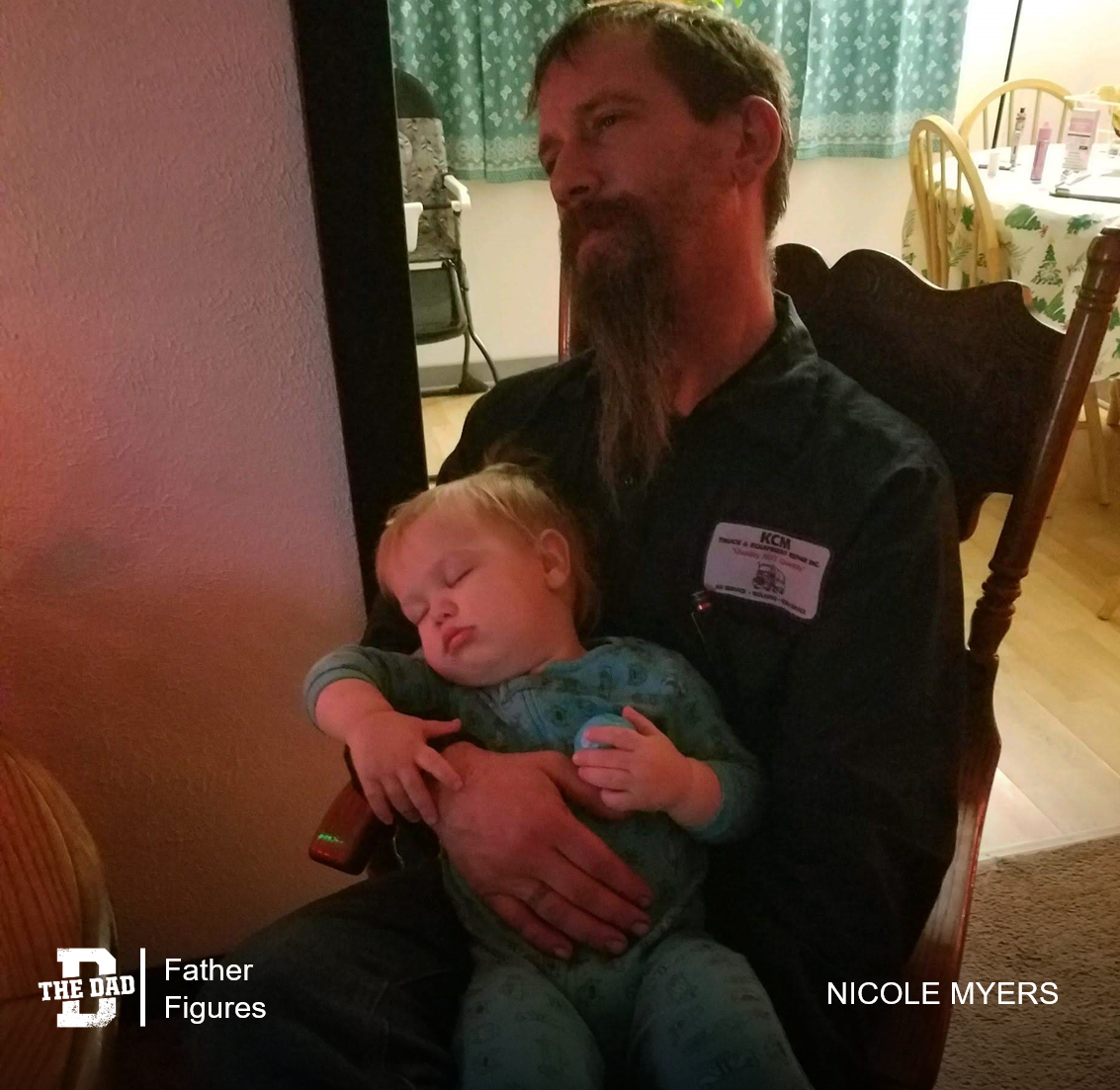 "My boyfriend Michael and I have been foster parents for the infant of a close family friend. We call him our nephew, but he's not actually biologically related… not that you could ever tell that.
We started as his babysitters and a year later we are his full time caregivers. Michael's job enables me to stay at home… but he never fails at "daddy duty" even after working a long, hard day. Countless hours he has spent with Baby KC, singing and rocking him to sleep, playing with him, teaching him, and he loves every minute of it.
At 43 years old, with a 17-year-old daughter, he thought his baby days were long behind him… but he has accepted his role like a champ."
– Nicole Myers
Want to share a story about fatherhood? Email [email protected]